Greenyield positive on outlook following higher natural rubber prices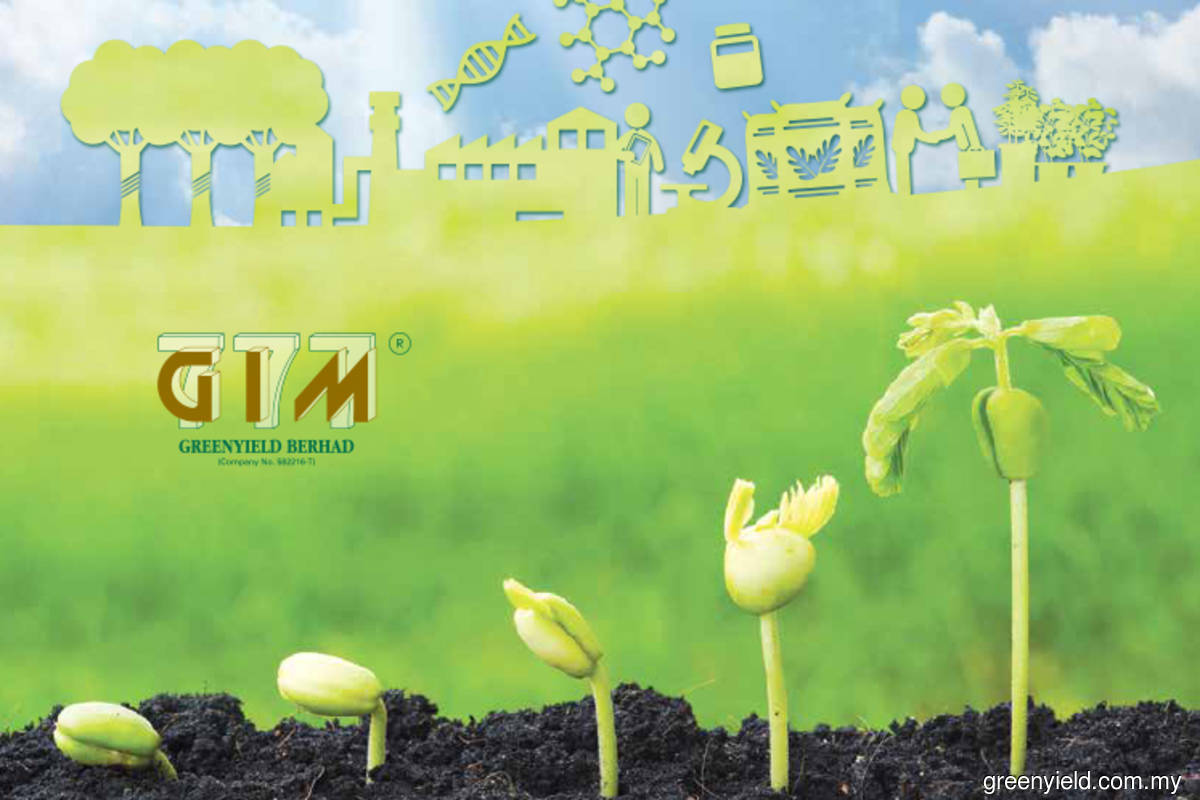 KUALA LUMPUR (June 8): Main Market-listed agriculture and horticulture solutions provider Greenyield Bhd remained positive on its outlook, underpinned by healthy demand and higher natural rubber prices.
Executive director Tham Kin On said the group, which is a rubber plantation owner, believes demand for commodities such as rubber will continue to rise and it wants to capitalise on this by enhancing its presence in the upstream segment.
"Natural rubber prices have generally been on an uptrend and this in turn benefits Greenyield, as we sell inputs to rubber plantations and we also own rubber estates.
"Our plantation inputs segment includes products such as our proprietary RRIMFLOW yield enhancement system, chemicals and fertilisers, and tools and equipment," he said in a statement in conjunction with Greenyield's annual general meeting on Wednesday (June 8).
Meanwhile, Tham noted that the group's household goods division, which primarily sells Artstone plant pots, sees demand from its key export markets, the United States (US) and Europe, remaining robust.
"We are also cognisant of the headwinds faced, for instance, the rising raw material prices and sustained inflationary pressures in the US and Europe, which may limit our ability to pass on the cost increases to our customers.
"On a positive note, the soft ringgit is favourable to the group, given that approximately 90% of our revenue is derived from outside Malaysia," he added.
The group's recently proposed the acquisition of a 65% stake in Greenyield Rubber Holdings (M) Ltd, which owns 15,313 hectares in Papua New Guinea (PNG).
"This is not only aligned with our long-term strategy to expand our plantation business but also provides us with ownership of freehold and leasehold land in PNG, which is scarce," said Tham.
Presently, Greenyield owns and manages 1,200 hectares of rubber plantations in Kelantan that contributed revenue of RM1.4 million in its financial year ended Dec 31, 2021 (FY2021).
Greenyield recorded profit after tax (PAT) of RM5.4 million, on the back of RM45.4 million revenue in FY2021.
For the first quarter ended March 31, 2022, turnover increased 42.1% year-on-year to RM15.0 million, while PAT remained similar at RM2.0 million.
The content is a snapshot from Publisher. Refer to the original content for accurate info. Contact us for any changes.
Related Stocks
Comments