Yaacob defends KNM's Borsig sale as Hudson set to drive earnings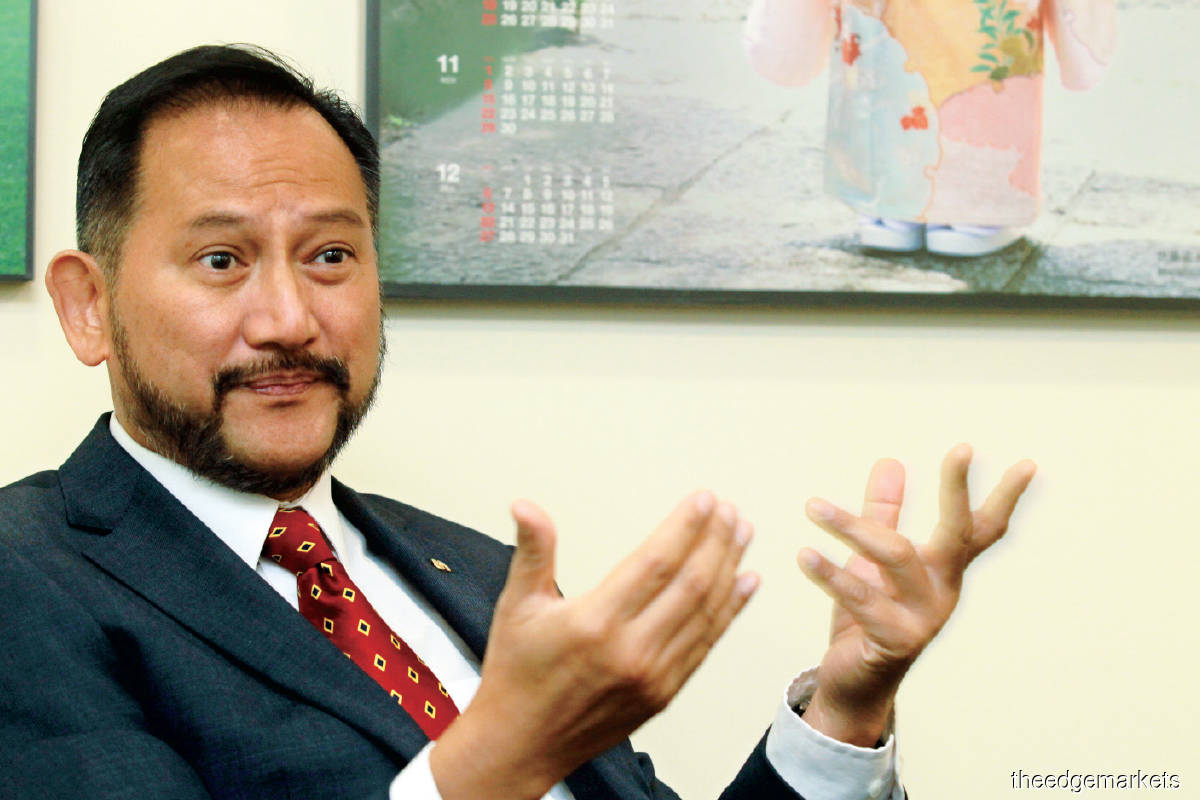 WHEN KNM Group Bhd announced that it was selling the jewel in its crown — German engineering outfit Borsig Beteiligungsverwaltungsgeselschaft mbH (Borsig) — to GPR Siebzigste Verwaltungsgesellschaft mbH for €220.8 million (RM1.04 billion), its stock shed more than 30% of its value and slumped to a 52-week low of 14 sen.
At the time of writing, the counter had yet to recover as it closed last Thursday at 14.5 sen, translating into a market capitalisation of RM548.24 million for the group.
KNM's non-independent, non-executive chairman Datuk Tunku Yaacob Khyra believes investor reaction to the disposal is misplaced as the deal is necessary for the oil and gas player. He maintains that in two years' time, KNM is projected to be a cash-rich engineering company led by FBM Hudson Italiana SpA, which it plans to list on the Singapore Exchange (SGX).
FBM Hudson makes specialised equipment for oil and gas players and is competitive, allowing KNM to exit the uncertain and risky engineering, procurement, construction and commissioning (EPCC) segment.
"[It's because of] wrong perception," he says of the recent knee-jerk reaction on the stock market, which wiped out more than RM200 million of KNM's market capitalisation. "I consider it [the Borsig sale] a very, very good deal.
"It is a very good move because we are de-gearing the company substantially. It's not the best deal — the best deal would have been listing it [Borsig] — but we're a bit late. This [listing] should have been done two years ago … it's too late, the bankers cannot wait that long [for KNM to settle its debts]. This is what we can do, this is the best we can do to create a healthy company."
To put things in perspective, the sale of Borsig in late May disappointed investors as KNM had acquired Borsig for €350 million (RM1.67 billion) in June 2008. In a nutshell, the close to 37% decline in Borsig's value has raised a number of questions.
Furthermore, the change in tack is all the more surprising, as in early September last year — when Yaacob's 41.81% flagship MAA Group Bhd acquired 7.02% of KNM — the plan was to float Borsig's shares.
A public share sale would have ensured that KNM retained a meaningful stake in Borsig, whose earnings contribute significantly to its bottom line.
Merits of the sale
Addressing the perception that the sale of Borsig resulted in a loss for KNM, Yaacob says flatly, "It's misleading ... KNM has received approximately €212.84 million in dividends from Borsig over the years. We made money, we could have made more [via a listing of Borsig], but the circumstances changed."
KNM had short-term borrowings of RM1.08 billion — due in less than 12 months — and long-term debt commitments of RM171.38 million as at end-March. To cut a long story short, the group is being pressed by banks to settle its debts.
"The gearing level of the group is expected to be reduced from 0.69 times as at May 18, 2022, to 0.31 times upon closing of the transaction," says Yaacob, who via MAA and Melewar Industrial Group Bhd, has upped his stake in KNM to 9.41%. Even so, he was not willing to say if he is committed to staying on in KNM for the long term.
Financial institutions grew jittery after KNM's 72% Thai unit Impress Ethanol Co Ltd missed a principal and coupon payment on THB2.78 billion (RM352.57 million) worth of debt paper that matured on Nov 18 last year.
In mid-December, Credit Guarantee and Investment Facility — a trust fund managed by the Asian Development Bank — settled with the bondholders. But it has since issued a reimbursement demand notice, which is still being negotiated with KNM.
So, while a flotation exercise would have been ideal, KNM was hard-pressed for time to complete the exercise. By end-March, its cash and cash equivalents had dwindled to RM309.13 million.
Unfortunately, its financials have also been wanting. For the five quarters ended March this year (KNM changed its financial year end from December to June), the company suffered a net loss of RM690.21 million on RM1.18 billion in revenue.
"Banks were saying they couldn't wait … So for us it's a good sale as we have already taken enough dividends. Now we can sell and reduce the borrowings of the group substantially," Yaacob explains.
Excluding Borsig's dividend payments, KNM is slated to recognise an estimated net loss of RM490.55 million, mainly from goodwill of RM871.38 million and intangible assets of RM401.72 million from the sale.
Yaacob says as much as RM355.74 million out of the RM490.55 million loss was impaired in the financial quarter ended December 2021.
For the five quarters ended March, KNM's finance costs were pegged at RM146.6 million. According to Yaacob, about RM85 million, or 78% of KNM's finance costs, are attributable to Borsig.
Significantly, while Borsig's earnings were paid out as dividends in the early years, after the loan for the acquisition of the company was transferred to German banks from Malaysian banks, Borsig's earnings were ring-fenced solely for its own operations.
"To upstream the money to us [at KNM], we needed to get the permission of the lenders. There were a lot of layers as it [earnings] was ring-fenced; we could see the money but we couldn't touch it. So, what is the point? At the end of the day, it made more sense to let it [Borsig] go, reduce all borrowings," he says.
Other assets to be sold, FBM Hudson to the fore
Other than the sale of Borsig, KNM announced plans in December last year to sell its wholly owned Peterborough Green Energy Ltd, which is slated to develop, build, own and operate an 80mw biomass waste-to-energy power plant in Peterborough, the UK. While Yaacob remains tight-lipped, market talk pegs the asking price at €70 million.
In its December 2021 announcement, KNM stated that it intended to hive off Peterborough Green Energy in three months.
Another asset that has been earmarked for sale is Impress Ethanol in Thailand. The company owns and operates a 200,000-­litre-a day bio-ethanol plant, and is in the process of expanding production capacity by another 300,000 litres per day.
Assuming the worst-case scenario, Impress Ethanol can be valued at equivalent to the debt paper it raised, meaning it could fetch RM352.57 million.
Other than the sale of assets, KNM announced in January that it was looking to list its Milan, Italy-based FBM Hudson Italiana SpA and UAE-based FBM-KNM FZCO on SGX's Catalist platform.
Boutique corporate finance firm PrimePartners Corp Finance Pte Ltd would act as a full sponsor, manager, underwriter and placement agent for the listings. While not etched in stone, KNM is understood to be mulling floating 20% of the companies' stock. Once these corporate exercises have been concluded, KNM is likely to be a net cash company.
According to Yaacob, KNM will soon undergo a change in name to better reflect its key asset — FBM Hudson Italiana — which will become its main revenue generator.
"What a lot of people do not know is that whatever Borsig does, Hudson can do [as well]. Whatever services Borsig offers, Hudson can offer cheaper. When we had Hudson and Borsig, Hudson was not allowed to compete in tenders. Once we are not the owners of Borsig, we will not have this conflict anymore," he says.
"So, whatever tenders [that come along] we can put much cheaper [with Hudson]. Hudson also has a very, very large yard in Dubai. As more and more demand for oil and gas pipelines for LNG comes along, Hudson will get a lot more jobs."
The content is a snapshot from Publisher. Refer to the original content for accurate info. Contact us for any changes.
Related Stocks
Comments