Karex, Unitrade Industries, Powerwell, Cahya Mata Sarawak, Dynaciate, Jentayu Sustainables and Caely Holdings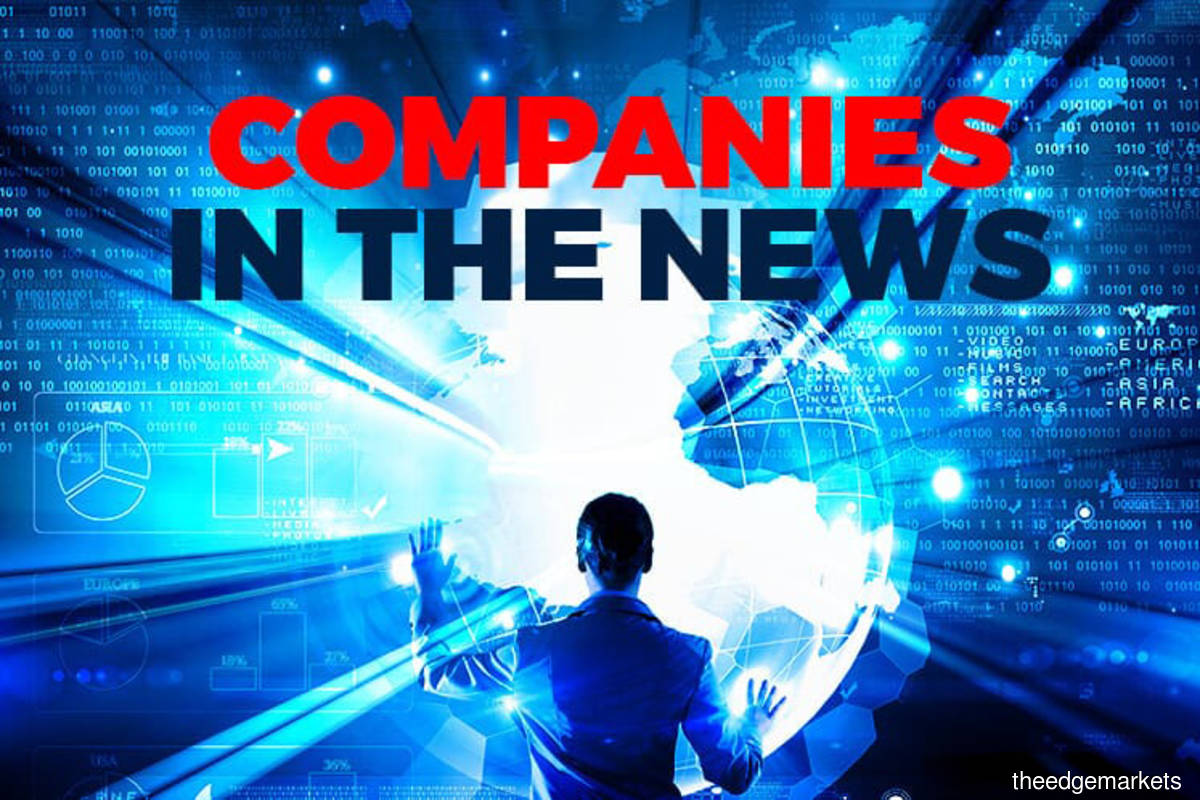 KUALA LUMPUR (June 14): Here is a brief look at some corporate announcements and news flow on Tuesday (June 14), which include Karex Bhd, Unitrade Industries Bhd, Powerwell Holdings Bhd, Cahya Mata Sarawak Bhd, Dynaciate Group Bhd, Jentayu Sustainables Bhd and Caely Holdings Bhd. 
Karex Bhd chairman Tun Arshad Ayub has passed away at the age of 93. The condom manufacturer said Arshad held 15.81 million shares directly and 5.2 million shares indirectly via Zalaraz Sdn Bhd.
Building materials wholesaler Unitrade Industries Bhd made its ACE Market debut at 26.5 sen on Bursa Malaysia on Tuesday, 17.19% lower than its initial public offering (IPO) price of 32 sen. The lacklustre debut was in line with with weaker broader market sentiment, as global stocks and government bonds plunged again on Monday, with the sell-off pushing the US S&P 500 Index — which has dropped over 20% since a recent record close — into a bear market, and came on the heels of last Friday's data that showed US inflation accelerating more than expected in May.
Low voltage and medium voltage electrical power distribution equipment manufacturer and solutions provider Powerwell Holdings Bhd has bagged a supply contract worth RM94.12 million for a new building project in Kulim Hi-Tech Park, Kedah. Powerwell said its wholly-owned subsidiary Powerwell International Sdn Bhd had accepted a letter of award dated June 10 from Tialoc Malaysia Sdn Bhd for the supply, installation, testing and commissioning of low voltage panels.
Cahya Mata Sarawak Bhd (CMS) is disposing of its entire 25% stakes in OM Material (Sarawak) Sdn Bhd and OM Materials (Samalaju) Sdn Bhd to OM Materials (S) Pte Ltd (OMS) for US$120 million cash (RM526.62 million). OMS — a wholly-owned subsidiary of Australian Securities Exchange and Bursa Malaysia-listed OM Holdings Ltd (OMH) — owns the remaining 75% stakes in both OM Sarawak and OM Samalaju.
Dynaciate Group Bhd has proposed to acquire a piece of freehold industrial land measuring 23,550 sq m in Bentong, Pahang from KPower Bhd for RM12 million, cash. Dynaciate said its wholly-owned subsidiary Magnitude Resources Sdn Bhd had entered into a sale and purchase agreement with KPower's wholly-owned subsidiary Powernet Industries Sdn Bhd for the proposed acquisition. The acquisition includes a double-storey office building, single-storey factory, double-storey warehouse and a single-storey warehouse.
Jentayu Sustainables Bhd (formerly Ipmuda Bhd) has proposed a private placement to raise as much as RM47.07 million, mainly to finance the group's pre-development expenditures. Jentayu Sustainables said the exercise entails the issuance of up to 142.63 million new shares, representing not more than 30% of the total number of issued shares, and it is intended to be placed to third party investors to be identified at a later date.
Lingerie maker Caely Holdings Bhd has appointed fashion designer Datuk Jovian Mandagie as its new executive vice chairman, effective Tuesday (June 14). Jovian is the son-in-law of Prime Minister Datuk Seri Ismail Sabri Yaakob. The group said Jovian, 36, began his career in the fashion industry in 2006, before expanding into bridal designs and wedding planning.
The content is a snapshot from Publisher. Refer to the original content for accurate info. Contact us for any changes.
Related Stocks
Comments