PetGas, Green Packet, Astro, Dynacite, Yinson, UWC, Inix Technologies and Bina Puri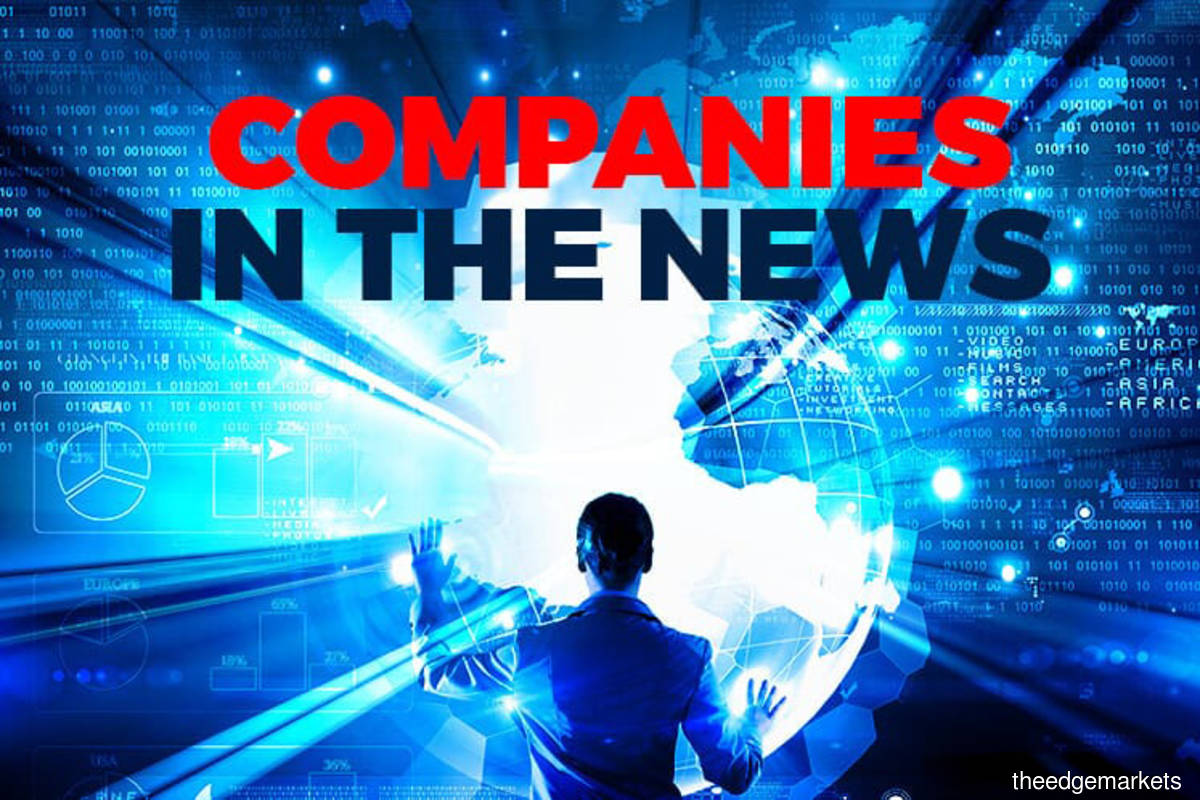 KUALA LUMPUR (June 21): Here is a brief look at some corporate announcements and news flow on Tuesday  (June 21) involving Petronas Gas Bhd (PetGas), Green Packet Bhd, Astro Malaysia Holdings Bhd, Dynacite Group Bhd, Yinson Holdings Bhd, UWC Bhd, Inix Technologies Holdings Bhd and Bina Puri Holdings Bhd. 
Petronas Gas Bhd (PetGas) has awarded a RM92 million contract to undertake a gas pipeline extension to a consortium comprising Carimin Engineering Services Sdn Bhd and I Drill Pipelines Constructions Sdn Bhd. The job involves the construction of about 10km of lateral pipeline and metering station to supply natural gas to a paper making plant belonging to ND Paper Malaysia (Selangor), which is part of China's Nine Dragons Paper Ltd.  
Digital solutions provider Green Packet Bhd has announced the appointment of Datuk Firmansyah Aang Muhamad as its independent and non-executive chairman. He replaces Tan Sri Omar Abdul Rahman, who has retired after holding the post for 18 years.
Astro Malaysia Holdings Bhd's net profit for the first quarter ended April 30, 2022 fell 29.19% to RM100.02 million from RM141.25 million a year earlier, due to factors that included higher net financing costs amid unfavourable unrealised foreign exchange loss. Revenue dropped 9.36% to RM962.09 million from RM1.06 billion, following a decrease in subscription revenue and merchandise sales. Astro declared its first interim dividend of 1.25 sen per share, to be paid on July 20.
Dynaciate Group Bhd has proposed to acquire a freehold industrial land measuring 7,690 sq metres in Nilai, Negeri Sembilan from a unit of Sime Darby Property Bhd to expand its property portfolio. The property belonging to Sime Darby Property (Nilai) Sdn Bhd in Setul district consists of a single-storey factory building with a two-storey office building
Yinson Holdings Bhd's rights issue to raise some RM1.19 billion was oversubscribed by 22.31% as at close of acceptance on June 14. The valid acceptance and excess applications totalled 1.03 billion rights shares, against the 844.2 million rights shares made available for subscription.
UWC Bhd has reported its highest ever quarterly net profit of RM28.71 million, supported by forex gains and higher operating income. The net profit registered for the third quarter ended April 30, 2022 is 24.62% higher than the RM23.04 million posted a year earlier. Quarterly revenue rose 21.66% to RM87.32 million from RM71.78 million, fuelled by continued demand from the group's global customers.
Inix Technologies Holdings Bhd is changing its name to Zen Tech International Bhd effective Thursday (June 23).
Bina Puri Holdings Bhd has proposed to raise some RM27 million via a private placement and rights issue. The construction company plans to raise RM21.57 million via a private placement of up to 479.29 million shares or 30% of its total issued shares at an issue price to be determined later.  
The content is a snapshot from Publisher. Refer to the original content for accurate info. Contact us for any changes.
Related Stocks
Comments