Naza Communications looking to buy U Mobile's assets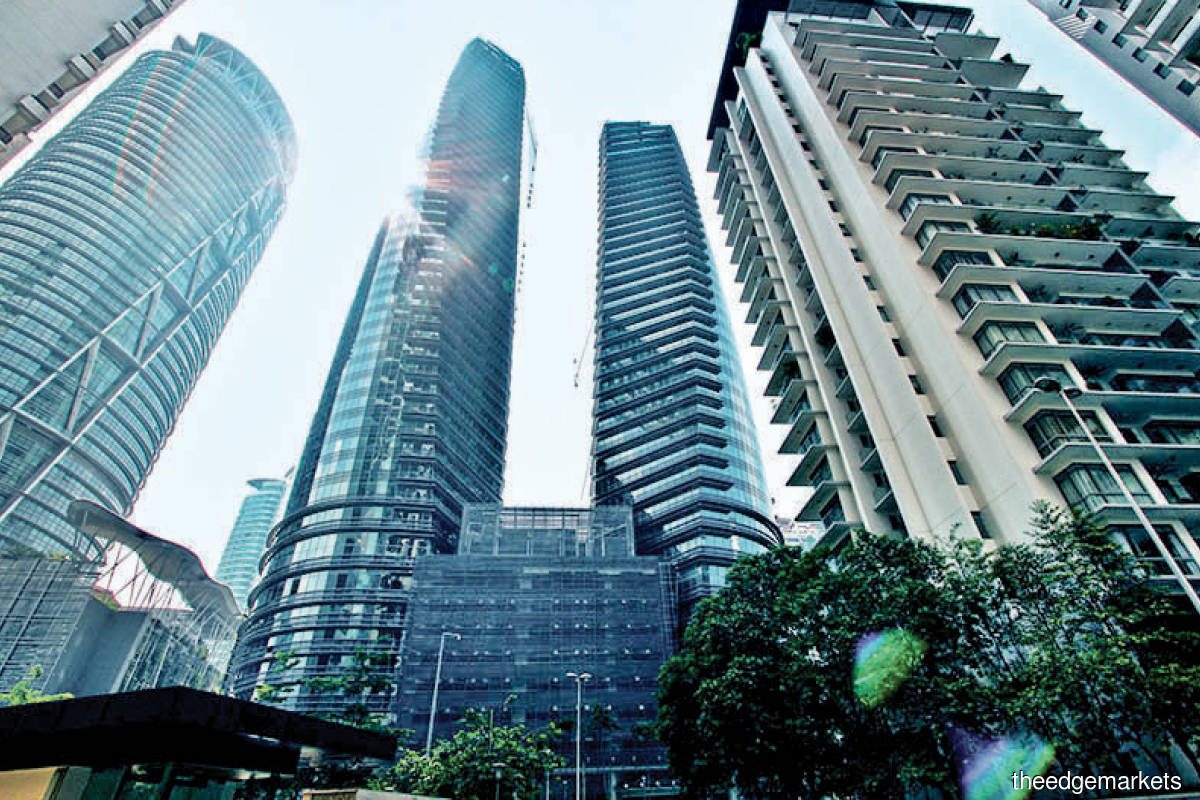 NAZA Communications Sdn Bhd, a wholly-owned subsidiary of the diversified Naza Corp Holdings Sdn Bhd, is understood to be in talks to acquire the assets of digital services provider U Mobile Sdn Bhd, sources say.
In response to questions from The Edge, Naza Communications says, it is "unable to comment". Similarly, U Mobile says it is "unable to comment on your queries", when asked about a possible sale of U Mobile's assets to Naza Communications.
While details of the assets in question remain scarce, U Mobile had total assets of RM6.33 billion as at end-December 2020, of which RM1 billion was current assets.
Another source says U Mobile had called for a request for proposal (RFP) and Naza Communications, the front runner to acquire the former's assets, was among the companies that responded.
"The process [of the sale of U Mobile's assets] is still ongoing, but I hear Naza is likely to get it," he says.
According to filings with the Companies Commission of Malaysia (SSM), U Mobile as at end-2020 had also amassed total liabilities of RM7.83 billion. It is unclear whether the liabilities will be included in the sale to Naza Communications, if such a deal materialises.
For FY2020, U Mobile reported after-tax profits of RM69 million on the back of RM3.18 billion in revenue. It is noteworthy that this was its first after-tax profit in five financial years and that it suffered a loss before tax of RM341 million for FY2019. As at end-2020, U Mobile had accumulated losses of RM4.14 billion.
Naza Communications is a telecommunications infrastructure company with total assets of RM86.34 million and total liabilities of RM68.49 million as at end-2020.
For FY2020, Naza Communications registered an after-tax profit of RM535,991 from revenues of RM17.85 million. In the last five years, its highest after-tax profit was in FY2017, when it raked in RM8.47 million from RM40.51 million in turnover.
Its parent, Naza Corp Holdings, has interests in automobile distribution, property development and food and beverage, among others. For its last publicly available financials for its financial year ended December 2019, Naza Corp suffered after-tax losses of RM695.65 million from RM1.47 billion in revenue. As at end-2019, Naza Corp had total assets of RM4.61 billion and total liabilities of RM2.59 billion.
In February 2018, Naza Corp sold a 56% stake in its Naza Automotive Manufacturing plant in Gurun, Kedah, to France's Groupe PSA (now known as Stellantis after a merger with Fiat Chrysler Automobiles) for an undisclosed sum. Last November, Stellantis acquired the remaining stake in the plant, which would indicate that Naza Corp is flush with cash. There have been murmurs that the group is selling parcels of land as well.
If the acquisition of U Mobile's assets does go through, Naza Communications will be joining the big league of telecommunications companies, as U Mobile is the fourth-largest telco after Maxis Bhd, Axiata Group Bhd, which wholly-owns Celcom Axiata Bhd, and Digi.Com Bhd. Celcom Axiata and Digi.Com are undergoing a merger slated for completion in the second half of the year, after the various approvals are obtained.
Checks on CTOS show that U Mobile's major shareholders are Singapore-based Straits Mobile Investments Pte Ltd, a subsidiary of Singapore's ST Telemedia Pte Ltd, controlling 48.26% shareholding; the Sultan of Johor, Sultan Ibrahim Sultan Iskandar, with a 22.31% stake; businessman Tan Sri Vincent Tan Chee Yioun, via U Telemedia Sdn Bhd, Singer (M) Sdn Bhd and Berjaya Infrastructure Sdn Bhd, with a 18.54% stake; Magnum Bhd (in which billionaire businessman Tan Sri Surin Upatkoon has a 36.71% stake), which controls 7.84%; Tan Sri Paul Koon Poh Keong of Press Metal Aluminium Holdings Bhd, with 2.35%; and Koperasi Angkatan Tentera Malaysia Bhd, with 0.71%.
According to earlier news reports, Koon and Koperasi Angkatan Tentera are new shareholders in U Mobile and likely to have acquired their stakes from Tan.
It is also noteworthy that Tan's daughter Chryseis is married to SM Faliq SM Nasimuddin, who is a director and shareholder of Naza Communications and the youngest son of the founder of the Naza group, the late Tan Sri SM Nasimuddin SM Amin, who passed away in May 2008.
Tan knows and understands the telecommunications and related industries, having been an early investor in Digi in the mid-1990s but sold out in 1998 during the Asian financial crisis. He still has a 50.44% stake in REDtone Digital Bhd (formerly known as REDtone International Bhd), a publicly traded telecommunications service provider, in which he bought a substantial stake in early 2008.
In August 2020, speculation was rife that U Mobile's shares would be floated on Bursa Malaysia and it would undergo an initial public offering (IPO) at year end. It was known that the telco had appointed CIMB Investment Bank Bhd as its adviser for the flotation exercise and was targeting a valuation of RM10 billion to RM11 billion. Plans for an IPO, however, seem to have been shelved.
The content is a snapshot from Publisher. Refer to the original content for accurate info. Contact us for any changes.
Related Stocks
Comments