DNeX, MyNews, AAX, Spritzer, Sapura Energy, Pertama Digital, Southern Cable, TNB, Reach Energy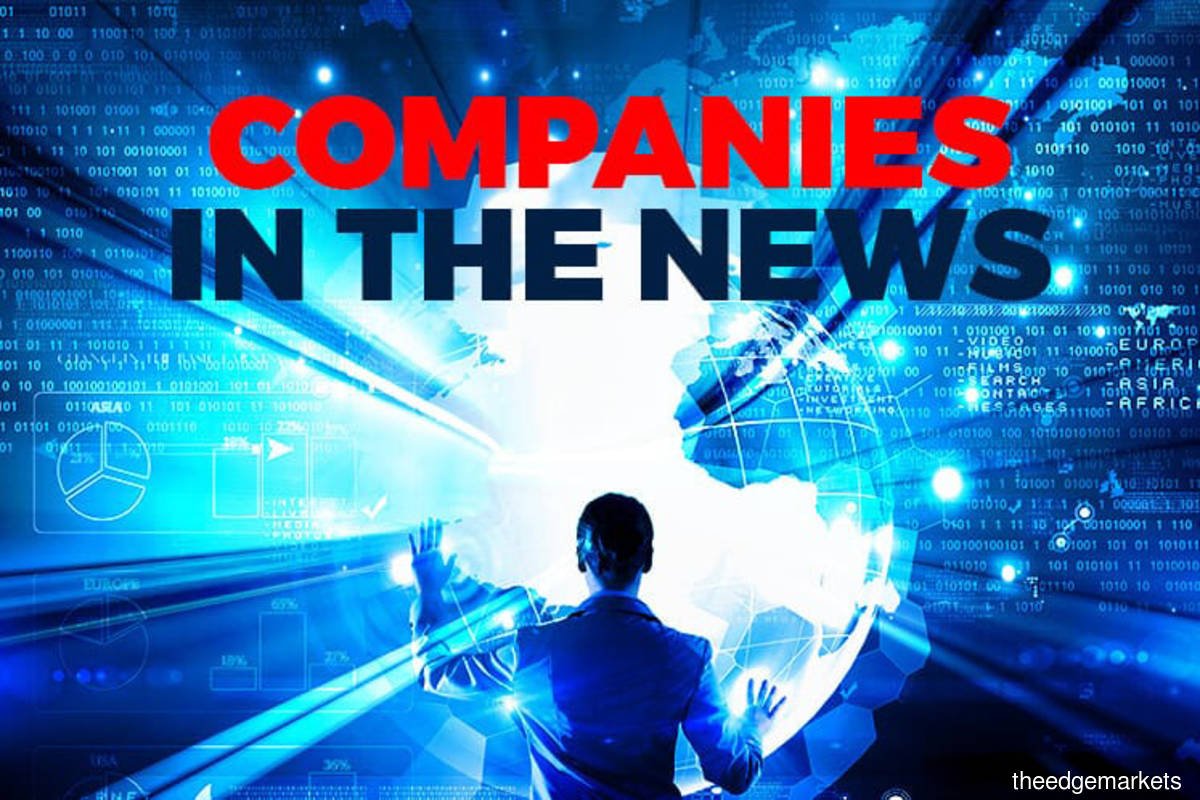 KUALA LUMPUR (June 27): Here is a brief look at some corporate announcements and news flow on Monday (June 27) which include Dagang NeXchange Bhd, MyNews Holdings Bhd, AirAsia X Bhd, Spritzer Bhd, Sapura Energy Bhd, Pertama Digital Bhd, Southern Cable Group Bhd, Tenaga Nasional Bhd and Reach Energy Bhd.
Dagang NeXchange Bhd (DNeX) signed a memorandum of understanding with Saudi Arabia-based Ajlan & Bros Holding Group (Abilitii) to explore business synergy between the two companies. DNeX said the companies will look into business collaboration in technology, software products and platforms for facilitating trade, oil and gas production and trade, software development, system integration and consultation services.
MyNews Holdings Bhd posted its ninth consecutive quarter in the red, with a net loss of RM10.22 million for the second quarter ended April 30, 2022, from RM10.32 million a year ago. The results came amid higher revenue, offset by higher cost of sales and expenses amid an increase in the number of outlets which also contributed to higher footfall. Quarterly revenue rose 35.74% to RM141.1 million, from RM103.94 million, the group said. Losses per share stood at 1.51 sen, from 1.5 sen.
AirAsia X Bhd (AAX) announced the resignation of Tan Sri Rafidah Aziz as its chairman effective July 1. AAX said she is stepping down as she will soon have served the term allowed as an independent director. Rafidah, 78, was the country's longest serving minister of international trade and industry, having served in that capacity for 21 years from 1987 to 2008.
Costlier crude oil along with a stronger US dollar will erode Spritzer Bhd profit margin, the bottled water producer admitted. According to the US-based PET Resin Association, PET — which is short for polyethylene terephthalate, the chemical name for polyester — is a clear, strong, and lightweight plastic made from crude oil and ethane extracted from natural gas that is widely used for packaging food and beverages, especially convenience-sized soft drinks, juices and water.
Financially troubled Sapura Energy Bhd returned to the black in the first quarter ended April 30, 2022 with a net profit of RM91.93 million, on the back of forex gains arising from the appreciation of the US dollar against the ringgit. In the preceding quarter, it posted its biggest ever net loss at RM6.78 billion. In the same period last year, Sapura Enery posted a net loss of RM97.08 million. The oil and gas service provider said its quarterly revenue, however, declined by 39.75% to RM886.08 million against RM1.47 billion in the year-ago first period, due to lower project activities from its engineering and procurement segment.
Pertama Digital Bhd (PDB) is exploring partnership with incumbent conventional banks to provide digital banking products after the group failed to secure a digital bank licence from Bank Negara Malaysia. PDB previously submitted an application for a digital bank licence via a consortium which included Crowdo Holdings Pte Ltd and INFOPRO Sdn Bhd, but their application did not receive one of the five awards given by BNM earlier this year.
Cable and wire manufacturer Southern Cable Group Bhd is targeting higher overseas revenue in the financial year ending Dec 31, 2022 on the back of improving regional demand in line with recovering economic activities. The company said while expecting continued regional momentum from recovering economic activities, it also hopes to penetrate into the US market in the second half of 2022.
Tenaga Nasional Bhd's (TNB) share price went down to as low as RM8.03 on Monday. The stock has been on a downward trend since May 27, when it closed at RM9.25. The last time TNB's share price closed below RM8 was Sept 8, 2015.
Highway construction group MTD Capital Bhd has ceased to be a substantial shareholder of Reach Energy Bhd after disposing of a 10.36% stake or 114 million shares in the oil and gas company. The shares were sold in the open market on June 24.
The content is a snapshot from Publisher. Refer to the original content for accurate info. Contact us for any changes.
Related Stocks
Comments