The biggest losers and gainers on Bursa Malaysia in 1H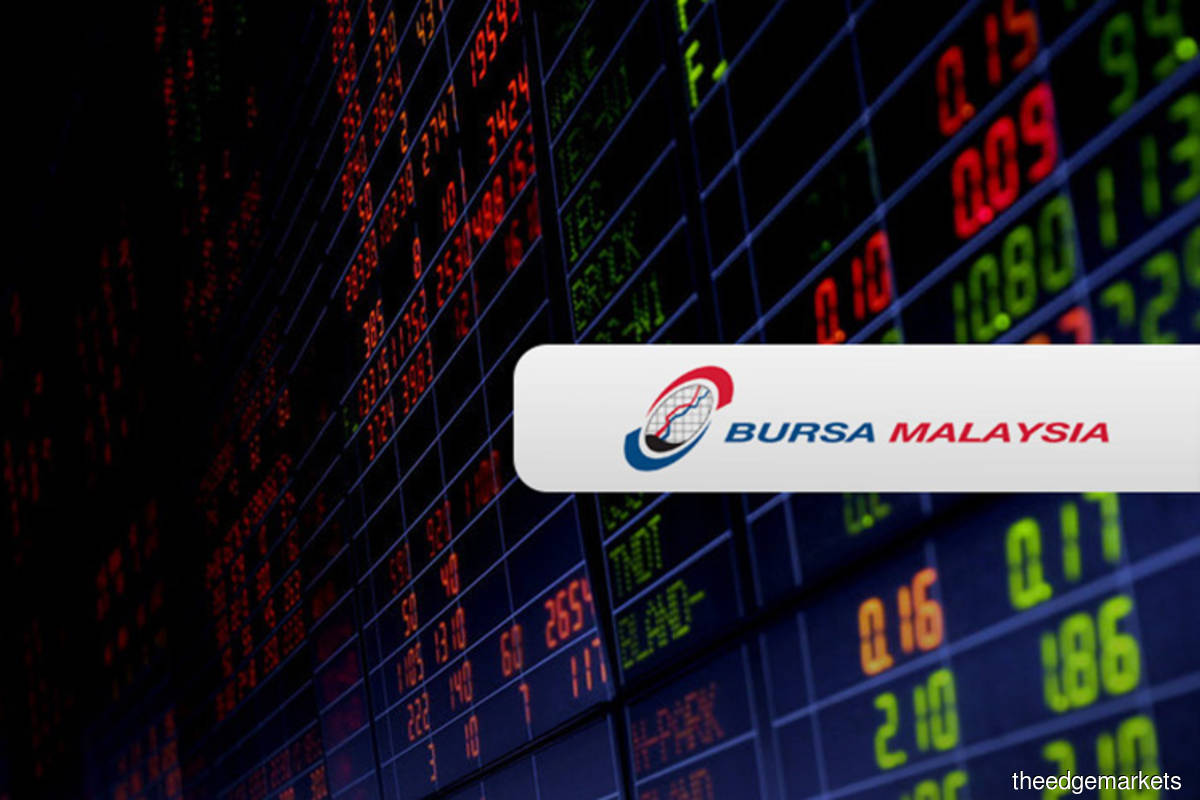 KUALA LUMPUR (July 1): Malaysia, like most Asian markets, did not escape the stock rout in the first half of this year that was fuelled by the global tightening sparked by an aggressive US Federal Reserve and Ukraine-Russian war.
The FBM KLCI dropped 7.4% year to date — more so than the YTD period in 2020, when the pandemic struck and the benchmark index fell 5.53%. On June 29 — the cut-off date for data generated for this article — the stock closed at 1,451.48, as it hovered around the lowest levels seen since May 2020. Just last week, it skidded to as low as 1431.1 on June 22.
Still, it isn't the most affected in the region. That spot was occupied by South Korea, where the Kospi fell 20.14%, weighed by a sharp decline in semiconductor stocks.
It was followed by Vietnam's Ho Chi Minh Stock Index (-18.70%), the Taiwan Capitalization Weighted Stock Index (-16.35%), the Shenzhen Stock Exchange Composite Index (-13.27%), the Philippine Stock Exchange Index (-11.50%), the Shanghai Stock Exchange Composite Index, the FBM KLCI (-7.4%), Japan's Nikkei 225 (-6.90%), Hong Kong's Hang Seng Index (-5.99) and Thailand's SET Index (-4.31%).
In contrast, only two regional markets posted positive returns: Indonesia's Jakarta Composite Index rose 5.48%, while Singapore's Straits Times Index gained 0.36%.
Back home, the FTSE Bursa Malaysia ACE Index declined 24.6%, the Bursa Malaysia Mid 70 Index dropped 12.11%, while the FBM Small Cap Index fell 9.19%.
The broader FTSE Bursa Malaysia Top 100 Index, which fell below 10,000 level for the first time on June 22 at 9,952.340 — a level not seen since May 2020 — also recorded a decline of 8.42%.
Of the 13 sectors in the local market, only three sectors — plantation, financial services and real estate investment trust (REIT) — recorded gains, rising by 6.39%, 3.19% and 0.83% respectively.
The biggest loser was the technology sector, which lost 35.13%, followed by healthcare (-27.48%) and telecommunications and media (-13.17%).
The top gainers
Among the big cap companies with more than RM5 billion market capitalisation, AMMB Holdings Bhd topped the list of gainers in terms of percentage rise, as it climbed 19.24% YTD. Investors have anticipated banks to report better earnings growth on interest rate hike, as well as recovery of the economy.
Other big cap gainers were: construction outfit Gamuda Bhd (+17.93%), QL Resources Bhd (+17.07%), Sime Darby Plantation Bhd (+15.16), IJM Corp Bhd (+14.47%), Carlsberg Brewery Malaysia Bhd (+11.65%), and Malaysia Airports Holdings Bhd (+11.20%).
Berjaya Food Bhd (BFood), Petron Malaysia Refining & Marketing Bhd and Hengyuan Refining Co Bhd were among gainers for the group of companies with RM1 billion to RM5 billion market cap.
BFood — the top gainer in this category which hit a record high of RM4.86 on June 10 — gained 86.98% YTD to close at RM4.02. Meanwhile, shares of oil refiners Petron and Hengyuan climbed 33.33% and 29.97% respectively, as refining margins improved amid escalating crude oil prices.
Among the mid-caps (RM500 million to RM1 billion), Complete Logistics Services Bhd, which hit an all-time high of RM4.70 in early May, surged 57.37% YTD; followed by Kejuruteraan Asastera Bhd (+56.86%), Cocoaland Holdings Bhd (+40.38%) and Power Root Bhd (+28.21%).
Among the small caps (RM100 million to RM500 million), Vortex Consolidated Bhd (+192.31%) topped the list, followed by Texchem Resources Bhd (+160.34%) and Bonia Corp Bhd (+103.25%).
As for top gainers among counters with market cap of less than RM100 million, Propel Global Sdn Bhd (+1,000%) and Trive Property Bhd (+83.33%) led the list.
The biggest losers
Of the big caps with over RM5 billion market cap, the biggest declines were seen among glove companies, namely Top Glove Corp Bhd (-56.76% to RM1.12) and Hartalega Holdings Bhd (-48.52% to RM2.95), due to lower demand for gloves and lower average selling prices, as Covid-19 enters the endemic phase in most parts of the world.
These were followed by major technology-related counters, which experienced headwinds from supply chain disruptions, namely Malaysian Pacific Industries Bhd (-43.27%), Inari Amertron Bhd (-34.5%) and Vitrox Bhd (-28.11%).
Heavyweight telco companies were not exempted from the top losers list among these mega big caps, with Axiata Group Bhd losing 31.25%, followed by Maxis Bhd (-31.17%), and Digi.Com Bhd (-21.56%), amid delays in coming to an agreement with the government over Digital Nasional Bhd's 5G rollout plan.
For stocks in the RM1 billion to RM5 billion market cap category, the biggest laggards were: Mi Technovation Bhd, which lost 53.25% YTD, UWC Bhd (-46.06%), Greatech Technology Bhd (-45.02%), Unisem (M) Bhd (-43.14%), Hong Seng Consolidated Bhd (-40.89%) and Frontken Corp Bhd (-39.75%).
In the mid-cap RM500 million to RM1 billion category, JF Technology Bhd (-51.05%), Kobay Technology Bhd (-50.91%) and Supercomnet Technologies Bhd (-43.28%) topped the losers list.
As for those in the RM100 million to RM500 million category, the worst losers were Dataprep Holdings Bhd (-74.07%), followed by troubled oil and gas services provider Serba Dinamik Holdings Bhd, which hogged the limelight amid its audit issues and run-ins with the regulators (-72.86%). They were followed by Euro Holdings Bhd (-68.04%) and Vinvest Capital Holdings Bhd (-60.87%).
Among those with less than RM100 million market cap, BSL Corp Bhd (-88.73%), Jerasia Capital Bhd (-84.38%) and Nylex Malaysia Bhd (-79.86%) were the biggest losers.
The content is a snapshot from Publisher. Refer to the original content for accurate info. Contact us for any changes.
Related Stocks
Comments