KNM slides further after announcing sale of crown jewel Borsig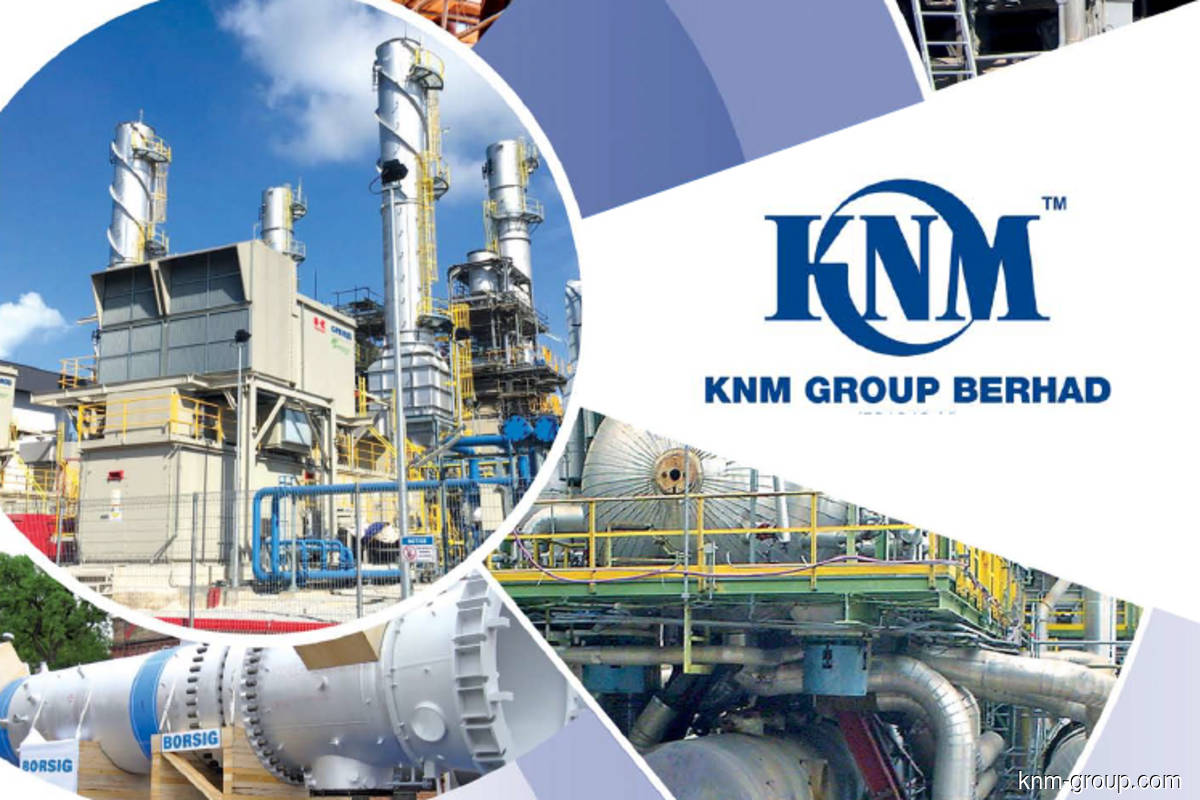 KUALA LUMPUR (July 18): KNM Group Bhd's share price remains on the decline despite the company having sealed a deal to divest its key asset, German-based process equipment manufacturer Borsig GmbH, for RM1.04 billion to pare down debts.
Furthermore, the share price trend is a contrast to crude oil prices which are still substantially higher at above US$95-level compared with a year ago.
KNM's share price slid to 11 sen — the lowest level since March 2020, down 42.5% from this year's peak of 20 sen on May 20. Year to date, the stock has fallen 23.3% from 15 sen.
As the share price drops, KNM Group Bhd's non-independent, non-executive director Tunku Datuk Yaacob Khyra, through Melewar Industrial Group Bhd, mopped up more shares on the open market.
According to KNM's filing with Bursa Malaysia dated July 15, Melewar Industrial acquired 1.2 million shares. Yaacob's indirect stake stood at 9.44% or 347.2 million units after the latest share purchase.
However, it is worth noting that the current market value of KNM shares is lower than the price, which Yaacob's flagship MAA Group Bhd bought its stake in the debt-laden industrial process equipment manufacturer.
According to Yaacob, MAA Group started buying into KNM at 18 sen per share last year.
In the past one year, KNM's share price was at its peak on Sept 7, when it soared from 18 sen at the start of August to a 17-month high of 31.5 sen. As of Monday, KNM shares have declined by 63.5%.
Yaacob told The Edge during an interview in June that the disposal of Borsig was a good move for KNM who was pressed by banks to settle its debts, which included a short-term borrowings of RM1.08 billion and long-term debt commitments of RM171.38 million as at end-March.
He believed that KNM would be a cash-rich engineering company in two years' time as KNM would focus on making equipment used by the oil and gas industry as the company had a new crown jewel in FBM Hudson Italiana SpA.
Note: This story has been amended to correct Tunku Datuk Yaacob Khyra's designation in the fourth paragraph. 
The content is a snapshot from Publisher. Refer to the original content for accurate info. Contact us for any changes.
Related Stocks
Comments