Leong Hup, PBB reject MyCC's findings that their units engaged in fixing poultry feed prices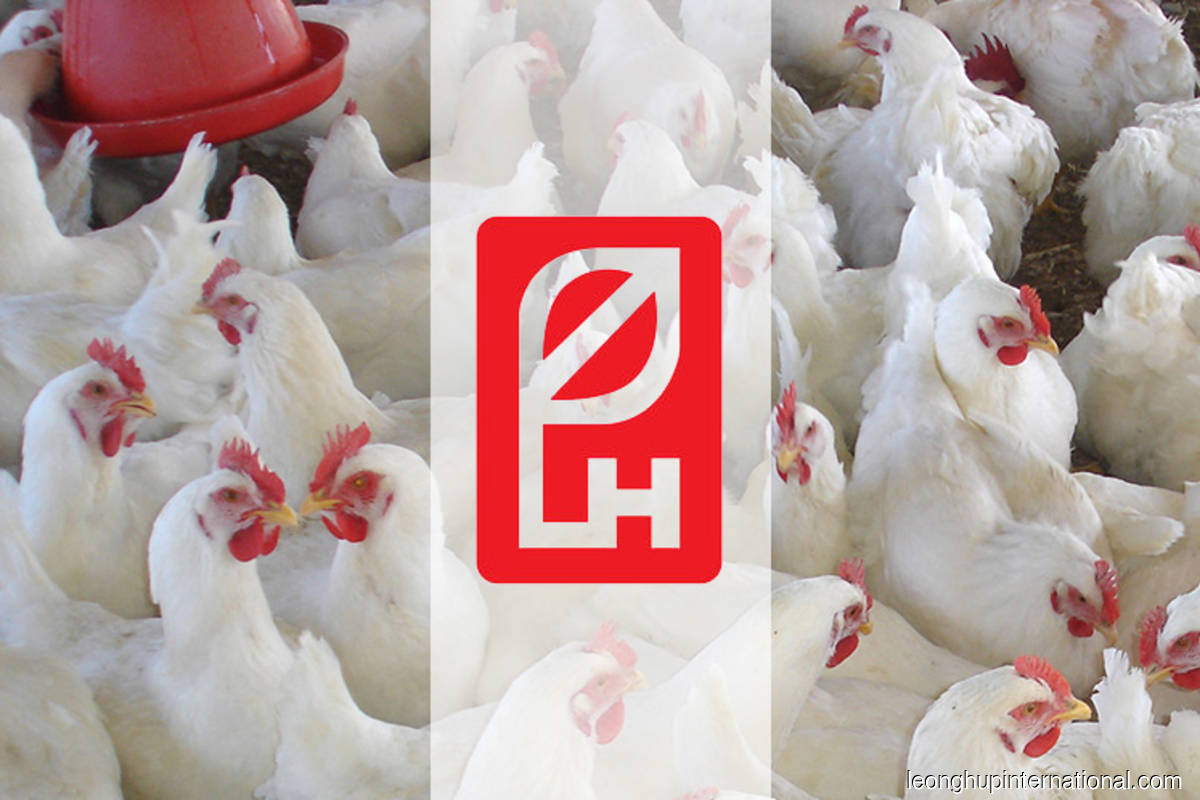 KUALA LUMPUR (Aug 5): Leong Hup International Bhd and PPB Group Bhd said Malaysia Competition Commission's allegations that their subsidiaries were involved in price-fixing practices involving poultry feed are without merit, and that they will respond to the MyCC within the stipulated time to defend their subsidiaries against these allegations.
The groups said this in separate bourse filings on Friday (Aug 5), following a proposed decision issued by MyCC against five feedmillers, including Leong Hup's wholly-owned Leong Hup Feedmill Malaysia Sdn Bhd (LFM), PPB's 80%-owned FFM Bhd, and Malaysan Flour Mills Bhd's Dindings Poultry Development Centre Sdn Bhd.
The other two feedmillers were: Gold Coin Feedmills (M) Sdn Bhd under Gold Coin Group, and PK Agro-Industrial Products (M) Sdn Bhd under CP Malaysia.
MyCC, the quasi-judicial body, told a press conference earlier on the same day that the five companies are provisionally found to have infringed Section 4 of the Competition Acts 2010, by entering into anti-competitive agreements and/or concerted practices in increasing the price quantum of poultry feed that contains soybean meal and maize as main ingredients.
According to MyCC, such practices took place between early 2020 and mid-2022.
However, MyCC Chief Executive Officer (CEO) Iskandar Ismail stressed that the commission's findings are provisional at this stage and that it should not be assumed that any of the companies have broken the law at this stage. The companies will also have the opportunity to submit their representation within 30 days from the date of service of the proposed decision.
"The findings of an infringement will allow MyCC to impose a financial penalty of up to 10% of the parties' worldwide turnover during the period of infringement. On top of the penalty, MyCC has the discretion to impose any other appropriate directives that MyCC sees fit," said Iskandar.
According to PBB, FMM will review the matter with its external legal counsel and respond to MyCC within the stipulated time to defend its position on the matter.
Likewise, Leong Hup said: "The company and LFM will review the matter with the external legal counsel and submit written representations within the specified period, and make an oral representation before MyCC."
Leong Hup shares closed unchanged at 52 sen on Friday, giving it a market value of RM1.90 billion.
PPB likewise settled unchanged at RM16.54, for a market capitalisation of RM22.99 billion. PPB is the flagship company of tycoon Robert Kuok Hock Nien.
Read also:
Five feedmillers provisionally found to infringe Competition Act 2010, says MyCC
The content is a snapshot from Publisher. Refer to the original content for accurate info. Contact us for any changes.
Related Stocks
Comments