Petronas senior executives sign Declaration of Corruption-Free Pledge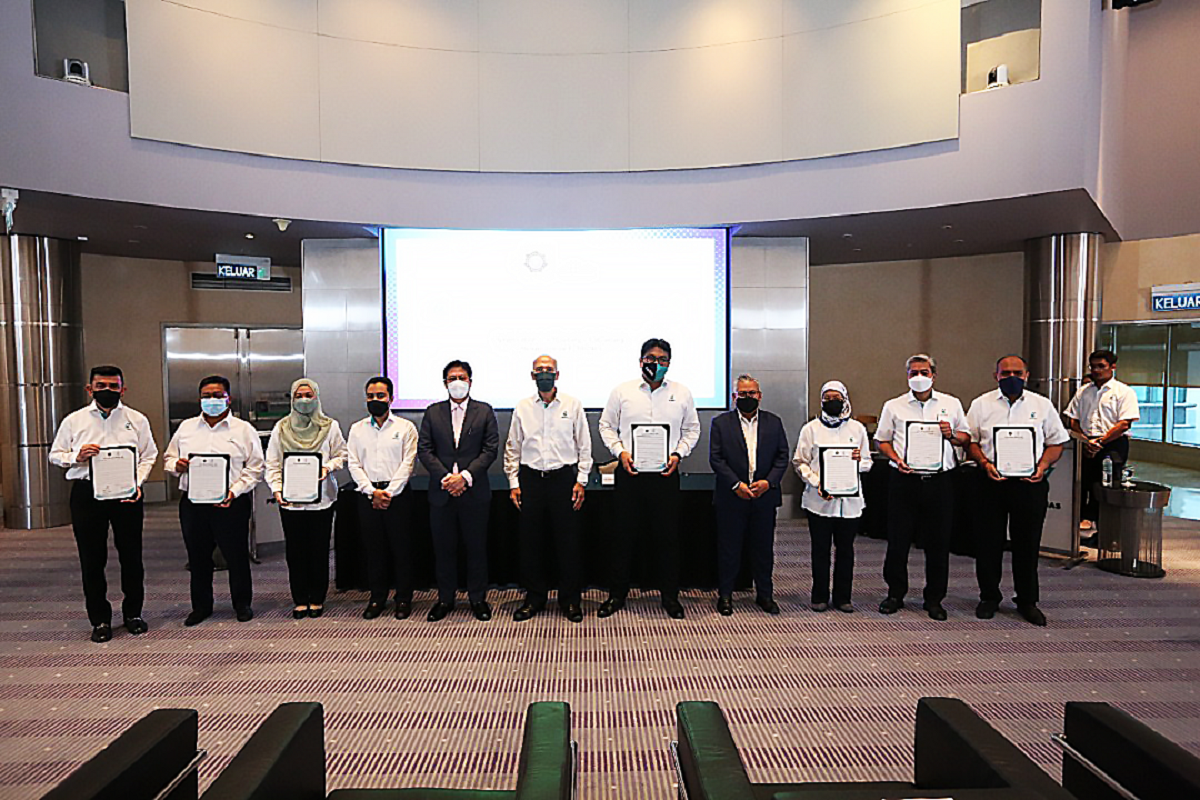 KUALA LUMPUR (Aug 6): Petroliam Nasional Bhd (Petronas) senior executives signed the Declaration of Corruption-Free Pledge with the Malaysian Anti-Corruption Commission (MACC) on Friday (Aug 5).
The pledge was led by the national oil firm's president and chief executive officer Datuk Tengku Muhammad Taufik at its headquarters, said the MACC in the statement. Petronas chairman Tan Sri Mohd Bakke Salleh and MACC chief commissioner Tan Sri Azam Baki witnessed the signing ceremony.
The commission noted that the Corruption-Free Pledge was initiated in 2018. It places emphasis on the oath voluntarily taken by an organisation's leadership and members to hold each of them accountable for carrying out their duties with integrity, as well as to hinder them from engaging in any corrupt misconduct throughout their tenure.
"Openness and accountability displayed by the leadership and staff in signing the Corruption-Free Pledge also attest to the fact that combating corruption is not the exclusive responsibility of all members of society to achieve a nation free from all forms of corruption and abuse of power," said the MACC in the statement.
So far, 1,802 entities including corporations, non-governmental organisations, government agencies, government-linked companies and ministries have signed the pledge, according to the MACC.
The content is a snapshot from Publisher. Refer to the original content for accurate info. Contact us for any changes.
Comments