IHH, Parkson, Destini, Encorp, Oriental, CME, HeiTech Padu, F&N, Techna-X, MFM, Lim Seong Hai Capital, Gamuda, Lambo, Sapura Energy, Parlo and Safetyware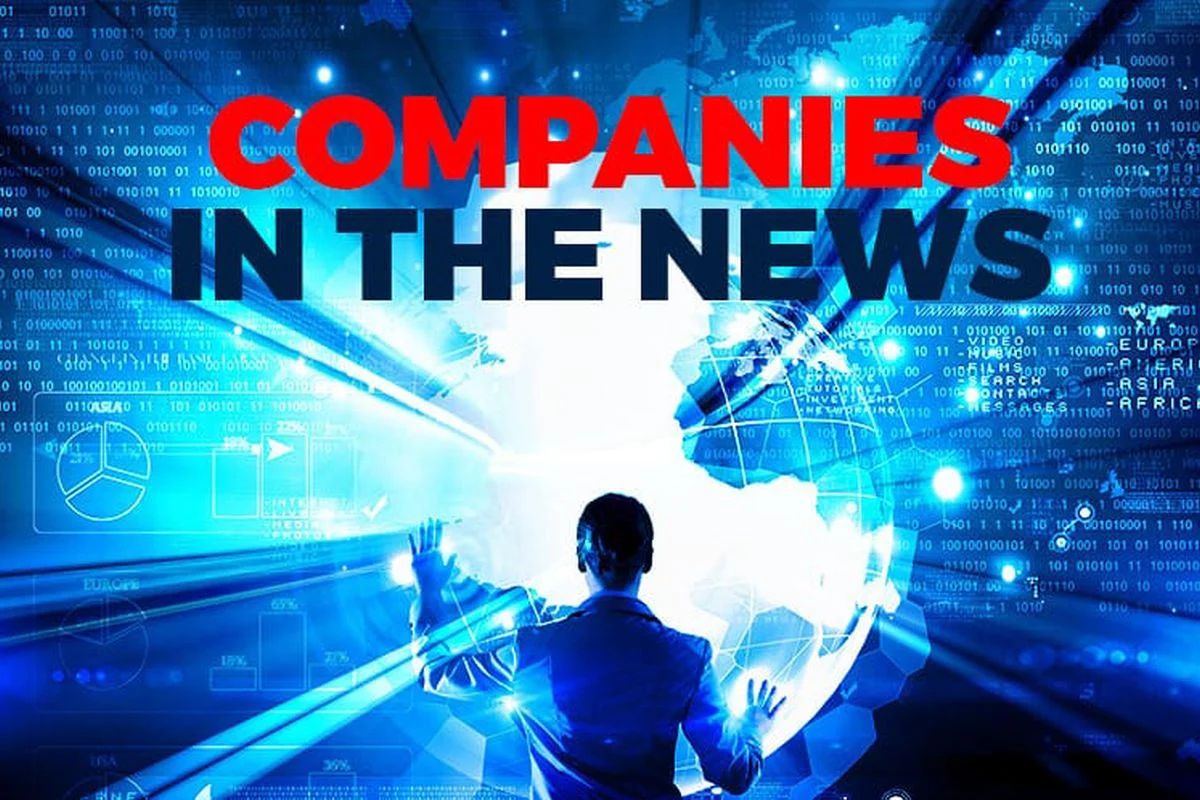 KUALA LUMPUR (Sept 9): Here is a brief look at some corporate announcements and news flow on Friday, which include IHH Healthcare Bhd, Parkson Holdings Bhd, Destini Bhd, Encorp Bhd, Oriental Holdings Bhd, CME Group Bhd, HeiTech Padu Bhd, Fraser & Neave Holdings Bhd, Techna-X Bhd, Malayan Flour Mills Bhd, Lim Seong Hai Capital Bhd, Gamuda Bhd, Lambo Group Bhd, Sapura Energy Bhd, Parlo Bhd and Safetyware Group Bhd.
IHH Healthcare Bhd (IHH) said its discussions with Sime Darby Holdings Bhd (SDH) and Ramsay Health Care — for IHH's proposed acquisition of 100% of Ramsay Sime Darby Health Care Sdn Bhd — had concluded without a binding agreement. IHH said the preliminary discussions to acquire the entire stake in Ramsay Sime Darby had concluded, and that the discussions had not resulted in a binding agreement. In March, IHH submitted a confidential, conditional, non-binding and indicative proposal to acquire 100% of Ramsay Sime Darby for RM5.67 billion.
Meanwhile, a US court on Wednesday (Sept 7) granted IHH Healthcare's request to dismiss US-based fund Emqore Envesecure Private Capital Trust's amended complaint for a suit which involves damages in excess of US$6.5 billion (RM29.24 billion). IHH Healthcare said it has been advised by its counsel that Emqore has the right to appeal against the order, provided that a notice of appeal is filed within 30 days of the order. The group noted that it is still in the midst of seeking legal advice in respect of the order and in the event of an appeal by Emqore.
Parkson Holdings Bhd's 54.97%-owned subsidiary, Parkson Retail Group Ltd (PRG), is to sell commercial properties with an aggregate construction area of 76,013 square metres in Qingdao, China for 280 million yuan (RM182 million). It said that PRG's 95.91%-owned subsidiary, Qingdao No 1 Parkson Co Ltd, has entered into a sale and purchase agreement with Qingdao Haiming City Development Co Ltd for the disposal. PRG also said that the department store operating on the properties has been suffering losses due to the weakening spending power of local residents as well as the adverse effects of Covid-19 mitigation policies on the retail business.
Destini Bhd said the group has won another maintenance, repair and overhaul (MRO) contract worth RM163.61 million from the Ministry of Transport. The contract, awarded to the group's 70%-owned unit M Rail Technics Sdn Bhd, involves 10 electric train sets (ETS) operated by Keretapi Tanah Melayu Bhd (KTMB).
Property developer Encorp Bhd has teamed up with Touch Group Holdings Sdn Bhd to jointly develop a 4.97-acre piece of land in Kuantan, Pahang into a mixed development featuring retail lots, serviced apartments and a car park podium. Encorp said the proposed joint venture (JV) provides a strategic partnership and is in line with the group's principal business activity to expand its property development segment. The estimated total cost of the proposed JV is RM328.5 million and it is expected to generate a gross profit of RM74.05 million.
Conglomerate Oriental Holdings Bhd (OHB) will be investing RM150 million to build a new hospital, called the Oriental Medical Segamat, in Johor. Oriental Medical Segamat managing director Dr Tan Hui Ling said the construction of the hospital, on a newly purchased 2.36-hectare piece of land, is OHB's second hospital after Oriental Melaka Straits Medical Centre (OMSMC) in Klebang, Melaka. Tan, who is also the MD of OMSMC, said the new hospital is part of OHB's expansionary plans in the north Johor region.
CME Group Bhd, which manufactures fire-fighting and safety vehicles, has bagged a RM145.8 million contract to supply 150 units of compact fire rescue tender (CFRT) complete with fittings and accessories to the Fire and Rescue Department for 72 months. CME said its wholly owned subsidiary CME Edaran Sdn Bhd had on Thursday (Sept 8) received a letter of acceptance from the Ministry of Housing and Local Government for the order.
HeiTech Padu Bhd has bagged a RM66.84 million contract from the Ministry of Defence (Mindef) for the maintenance of tactical operational flight trainer, computer based training, facility and enhance training aid system in the Sukhoi 30-MKM simulator building. HeiTech Padu on Thursday (Sept 8) signed a Letter of Award from Mindef for the contract, which also included the maintenance of air defence simulator system and upgrade of existing systems.
Fraser & Neave Holdings Bhd (F&N) plans to leverage its products to gain more market share, while expanding its footprint, especially in the global halal market. Government and industry relations and halal affairs director Datuk Raffiq Ariff said taking the example of its oyster-flavoured sauce and soy sauce from Sri Nona, the products have great prospects to succeed in deeper markets, especially in Muslim-majority populations.
Tech innovator and digital transformation enabler Techna-X Bhd is issuing 37.09 million new shares to pay off RM1.02 million owed by the company to an individual, Chan Kok San, at 2.75 sen per share. Techna-X said it had on Thursday entered into a capitalisation agreement with Chan to settle the amount owed. The issue price of 2.75 sen represents a 9.24% discount to the five-day volume weighted average market price of Techna-X shares of 3.03 sen on Sept 8.
Malayan Flour Mills Bhd's (MFM) partially-owned subsidiary Dindings Poultry Development Centre Sdn Bhd (DPDC) has received a one-month extension from the Malaysia Competition Commission (MyCC) to submit its written submissions, in response to the proposed poultry feed price-fixing decision the competition watchdog levied against it. MFM joins PPB Group Bhd's 80%-owned subsidiary FFM Bhd and Leong Hup International Bhd's unit Leong Hup Feedmill Malaysia Sdn Bhd (LFM) in having received a one-month extension to respond to MyCC's price-fixing allegations.
Lim Seong Hai Capital Bhd (LSH Capital) has entered into a collaboration agreement with Gamuda Bhd to boost construction efficiency through promoting the use of digital industrial building system (IBS) in the construction industry. LSH Capital said its wholly owned subsidiary LSH Best Builders Sdn Bhd (LSHBB) had entered into the agreement with Gamuda Industrial Building System Sdn Bhd (Gamuda IBS). Under the collaboration agreement, LSHBB and Gamuda IBS aim to support the construction industry's transition towards the Fourth Industrial Revolution (IR4.0) via the digitalisation of work processes and automation of construction works.
Lambo Group Bhd has reached out to China's finance ministry and the past and present auditors of its indirect wholly owned subsidiary Fujian Accsoft Technology Development Co Ltd over alleged wrongdoing in relation to Fujian Accsoft's financial report. Lambo noted that it, on Aug 25, appointed Messrs Cheng + Kheng Hoe to assist the company in relation to the investigation into Fujian Accsoft.
Sapura Energy Bhd said Lim San Peen has been appointed as its wholly owned subsidiary Sapura Project Services Sdn Bhd's (SPSSB) interim liquidator under the order of the Shah Alam High Court. This is in connection with the winding-up petition that SPSSB was served with by Danamin (M) Sdn Bhd on Feb 28, in relation to a sum of RM4.24 million under a construction contract for the provision of mechanical works.
Travel and tour services provider Parlo Bhd has called off its collaboration with Myanmar employment agency Diamond Palace to source workers for Malaysia and Japan. It said the termination came after the long-deferred commencement of employment agency related services as Myanmar's borders remained closed due to Covid-19, as well as the uncertain political landscape scenario in Myanmar.
Safetyware Group Bhd, an integrated safety and health solutions provider, made a positive debut on the LEAP Market, opening at 20 sen per share, a premium of five sen or 33% over its reference price of 15 sen. The group's listing was the fifth listing on the LEAP Market and the 26th on Bursa this year. Its managing director Wong Kee Wei said the resumption of economic activities provided greater opportunities for the company's growth, as investments would be pouring in from various industries.
The content is a snapshot from Publisher. Refer to the original content for accurate info. Contact us for any changes.
Related Stocks
Comments