Indonesia invites O&G investments towards meeting energy demand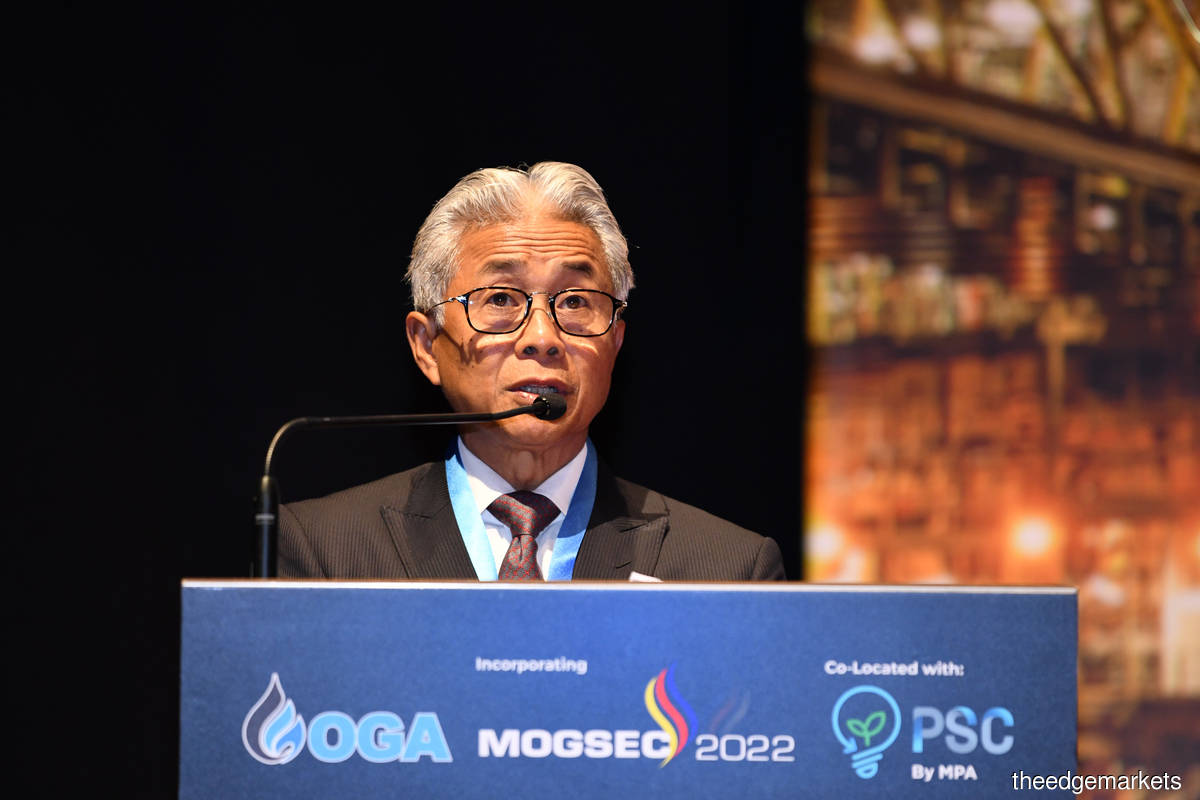 KUALA LUMPUR (Sept 13): Indonesia is still rife with oil and gas (O&G) opportunities, and invites more investments in the industry, according to the country's Special Task Force for Upstream Oil and Gas Business Activities (SKK Migas) chairman Dwi Soetjipto.
"Asia, as one of the most rapidly growing regions in the world, requires an increasing [amount] of energy to fuel it," Dwi said during the Oil & Gas Asia 2022, with the Malaysia Oil & Gas Services Exhibition and Conference and the Petrochemicals Sustainability Conference (OGA x MOGSEC & PSC 2022), on Tuesday (Sept 13).
Working towards meeting the ever-increasing energy demand, Dwi said Indonesia welcomes new O&G investments into the country with open arms, noting that many of the archipelago's potential reserves remain largely untapped.
"The production of O&G in Indonesia comes from 20 basins, and there are 68 basins which have not been explored. Even in the western part of the country, where O&G exploitation started in the colonial era, we still find hopeful resources.
"Recent exploration drilling in the Andaman Sea saw positive results with potential, and has opened up the way to invite more exploration activities in the area," he said.
Dwi said that Indonesia is cognisant of the high investment risks in the exploration stage, and therefore it has undertaken 2D seismic surveys itself and made the data available for investors to access to aid them in identifying potential areas for further exploration.
For example, SKK Migas has conducted a 2D seismic survey in the Jambi Merang Contract Area, which covers an area with a length of about 32,000km, over 35 basins, he said.
Dwi added that he hopes the conference will lead to further cooperation and collaboration, which will help solve the industry's situation in regard to meeting global energy demand.
OGA x MOGSEC & PSC 2022
The OGA x MOGSEC & PSC 2022, Southeast Asia's largest gathering of O&G professionals, returned on Tuesday at the Kuala Lumpur Convention Centre with 20,000 pre-registered exhibitors, conference delegates, sponsors and trade visitors from 45 countries.
The conference is set to run until Thursday.
It is the first iteration where all three events are held concurrently, with the OGA hosted by Informa Markets Malaysia, the MOGSEC by the Malaysian Oil, Gas and Energy Services Council (MOGSC), and the PSC by the Malaysian Petrochemicals Association (MPA).
The series of energy conferences is to focus on sustainability, growth opportunities and innovative technologies to support the global energy transition in response to market volatility and climate change.
"Acting in unison, this synergistic strategic alliance by Informa Markets, the MOGSC and MPA also seeks to further reinforce and strengthen efforts to make Malaysia the region's oil, gas, energy and petrochemical hub," Informa Markets co-chairman General Tan Sri Mohd Azumi Mohamed said during the event's opening ceremony.
The MPA will run from Tuesday to Wednesday, the MOGSEC from Wednesday to Thursday, and the OGA is scheduled to run for all three days.
Notably, former prime minister Tun Dr Mahathir Mohamad is slated to share his perspective on the topic of "Journey of Nation Building through Oil and Gas" on Thursday for the MOGSEC.
Read also:
Petronas CEO calls for O&G players to innovate to tackle energy and climate crisis
OGA 2022, MOGSEC, PSC reflect opportunities in Malaysia's diversified economy
The content is a snapshot from Publisher. Refer to the original content for accurate info. Contact us for any changes.
Comments