Brokers Digest: Local Equities - Seaports and logistics, Rhone Ma Holdings Bhd, Astro Malaysia Holdings Bhd, Engtex Group Bhd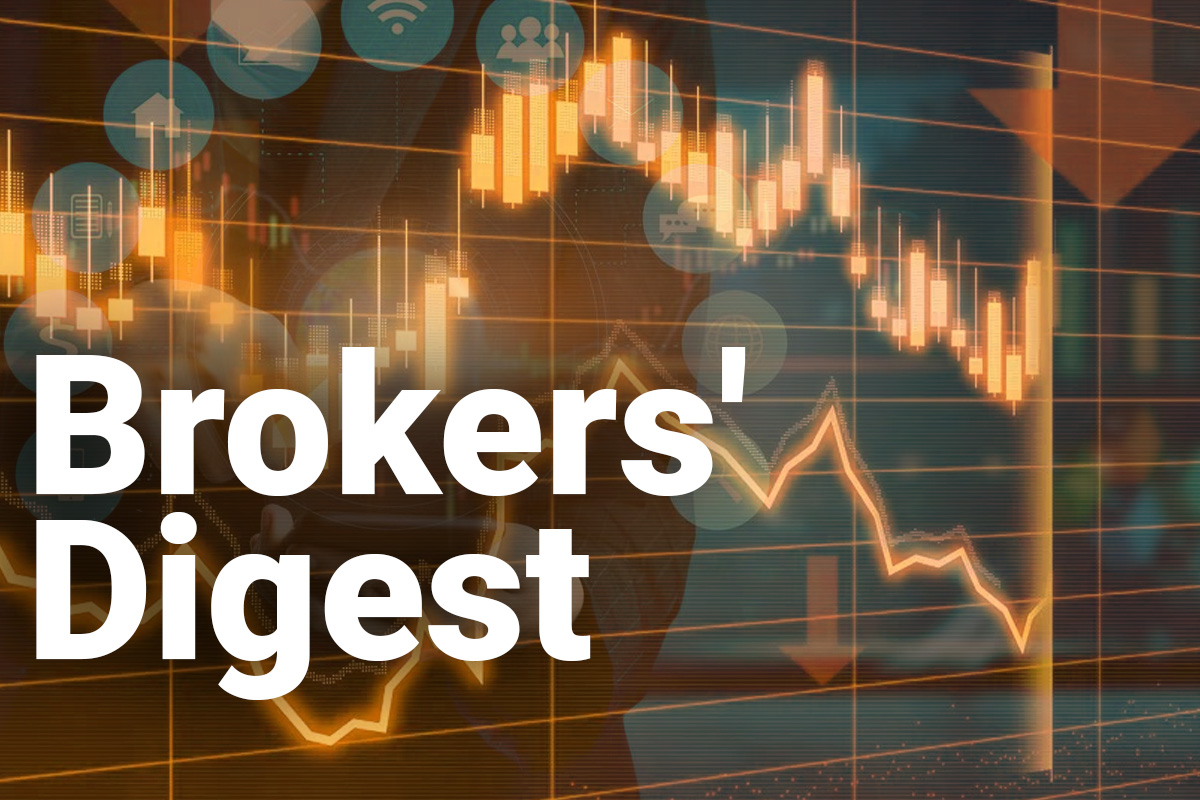 Seaports and logistics
NEUTRAL
KENANGA RESEARCH (SEPT 27): We remain cautious on seaport operators in general, buffeted by a weak outlook for global trade. The World Trade Organization recently downgraded its global trade growth forecast for 2022 to 3% from 4.7%, while remaining cautious for 2023 at 3.4%. A recession in Europe is almost a foregone conclusion, given the protracted Russia-Ukraine war, resulting in an energy crisis. Meanwhile, there is no sign of China coming out of the pandemic anytime soon, given Beijing's ineffective zero-Covid-19 policy which is prolonging global supply chain disruptions. Globally, consumer confidence and spending are likely to take a beating on sustained elevated inflation, rising interest rates and as households deplete their pandemic relief funds.
However, we see a bright spot in the logistics sector locally, given that it is: (i) primarily driven by domestic demand; and (ii) also backed by a mega trend of growth in domestic e-commerce. Industry experts project local e-commerce gross merchandise volume to grow at a compound annual growth rate of 11% from 2022 to 2027, while its size could reach RM1.65 trillion by 2025 from RM1 trillion currently.
The booming e-commerce will spur demand for distribution hubs and warehouses to enable: (i) just-in-time delivery; (ii) reshoring/nearshoring to bring manufacturers closer to end-customers; (iii) an efficient automation system, including interconnectivity with the customer system; and (iv) warehouse decentralisation to reduce transport costs and de-risk the supply chain. There is also a strong demand for cold-storage warehouses on the back of the proliferation of online grocery start-ups.
Our sector top picks are Bintulu Port Holdings Bhd (outperform; target price: RM5.90), given its ability to weather macro challenges; and Swift Haulage Bhd (outperform; target price: RM1.01) for the growth potential of its warehousing business expansion riding on the domestic e-commerce market.
On the back of a weaker global trade outlook, we cut our FY22F/FY23F earnings for Westports Holdings Bhd by 9% each, lower our target price by 4% to RM3.40 from RM3.55, but maintain our "market perform" call. Meanwhile, we downgrade Pos Malaysia Bhd to "underperform" from "market perform" with an unchanged target price of 55 sen following a strong recovery in its share price, which we believe is premature.
Rhone Ma Holdings Bhd
Target price: 88 sen OUTPERFORM
PUBLICINVEST RESEARCH (SEPT 27): We came away from a visit to Rhone Ma Holdings' dairy and livestock farming facility feeling positive of its long-term prospects in the farming industry. The facility is located in Batang Kali, Selangor, measuring six acres that houses 300 cattle, including Holstein A2A2 cows from Australia. The group has diversified into dairy farming following its investment in Nor Livestock Farm since February 2020.
It is now seeking to expand its dairy business with a potential land acquisition of more than 100 acres, aiming to increase the herd size from 300 to more than 1,000 cattle. As the Malaysian government is working towards increasing the country's self-sufficiency level in fresh milk production from 62% to 100% by 2025, we believe Rhone Ma's plan to grow its dairy farming business should translate to higher earnings growth beyond FY25F.
Over the next two to three years, end-to-end animal health solutions will remain the largest contributor, accounting for 80% of the group's revenue. With a growing pet population in Malaysia as well as owners' greater willingness to spend on pets' well-being, we believe demand for animal health solutions will continue to grow.
Astro Malaysia Holdings Bhd
Target price: 99 sen BUY
RHB INVESTMENT RESEARCH (SEPT 27): 2QFY23 core earnings fell for a second consecutive quarter (-16.4% quarter on quarter), largely on protracted advertising expenditure weakness (-22% q-o-q) and commerce sales (-12.8% q-o-q) with discretionary spending sapped by interest-rate hikes and inflation.
Consequently, Ebitda margin contracted 2% q-o-q. Even with seasonally stronger incremental sales from fibre broadband and the Qatar World Cup broadcast in November, the results still fell short of our (44%) and Street's (46%) forecasts.
A one-sen second interim DPS (1HFY23: 2.25 sen) puts payout at 54%. We cut FY23-25F core earnings by 10% to 11% post-results call. Astro Malaysia announced that current CEO of the TV business/chief operating officer Euan Smith will take over as group CEO in February 2023 upon the retirement of Henry Tan, who stays on as adviser.
With share price down 13% year to date to a 52-week low, the downside risk looks to be priced in with valuation at an undemanding 4.8 times FY23F EV/Ebitda. Forward free cash flow and yields of 14% and 9% are compelling for a transformational media play.
Engtex Group Bhd
Target price: 75 sen ADD
CGS-CIMB RESEARCH (SEPT 27): The likelihood of an improved operating landscape for domestic pipe manufacturers puts the spotlight on Engtex Group, one of the two key players in an essentially duopolistic market.
Engtex's key strength lies in its wide domestic distribution network and sizeable total output capacity of 480,000 tonnes per year encompassing various steel products and fittings, with its core focus on smaller diameter ductile iron (DI) pipes and larger diameter mild steel (MS) pipes. The group's pipe products are not only applicable to the water sector, but also to the sewerage, housing and infrastructure industries.
Key factors driving demand for Engtex's pipes include: (i) retainer contract from Perbadanan Asset Air Bhd; (ii) pipe capex plans by restructured state water operators; (iii) new upstream pipe distribution network in Selangor, led by the Sungai Rasau water supply scheme; (iv) RM1 billion per year pipe capex budget in Selangor; (v) nationwide pipe replacement programme; and (vi) the 12th Malaysia Plan.
Engtex's outstanding order book stood at RM285 million, with upside from RM623 million worth of new bids as at end-2QFY22.
The content is a snapshot from Publisher. Refer to the original content for accurate info. Contact us for any changes.
Related Stocks
Comments