Hong Leong Bank, Genting Malaysia, Caely, Axis REIT, Vizione, Reneuco, MN Holdings and Heitech Padu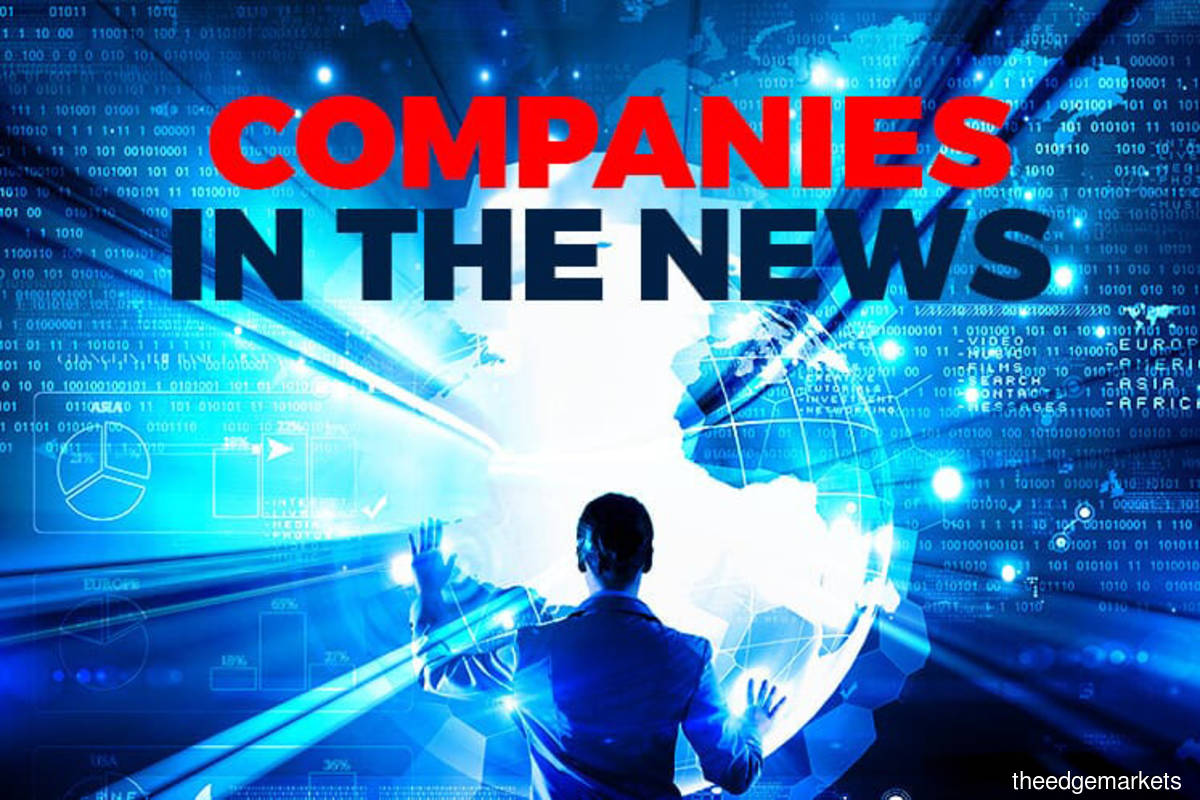 KUALA LUMPUR (Oct 19): Here is a brief recap of some corporate announcements that made news on Wednesday (Oct 19), involving Hong Leong Bank Bhd, Genting Malaysia Bhd, Caely Holdings Bhd, Axis Real Estate Investment Trust (Axis REIT), Vizione Holdings Bhd, Reneuco Bhd, MN Holdings Bhd and Heitech Padu Bhd.
Permodalan Nasional Bhd (PNB) has said it plans to vote against Hong Leong Bank Bhd's proposal to issue shares, citing insufficient disclosure on the matter as the reason. It said there is insufficient disclosure on the purpose and utilisation of proceeds from the proposed share issuance. PNB, however, plans to vote in favour of the remaining eight proposals at the bank's annual general meeting scheduled for Oct 27. PNB and related entities — Amanah Saham Bumiputera, Amanah Saham Bumiputera 2 and Amanah Saham Malaysia — collectively owned a 2.33% stake in the bank as at Aug 30.
The Macau Special Administrative Region is said to have unconditionally accepted Genting Malaysia Bhd's indirect subsidiary GMM SA's bid for the award of a new 10-year gaming concession involving casino operations there, GGRAsia reported. Genting Malaysia had initially on Sept 15 announced GMM's bid for the 10-year gaming concession in Macau, to expand its business in the leisure and hospitality sector, diversify its geographical footprint, and participate in the recovery prospects of the Macau gaming segment.
Caely Holdings Bhd said it has filed a suit against its founder and former executive director Datin Fong Nyok Yoon, her husband and former managing director Datuk Chuah Chin Lai, and 10 of its ex-directors over the alleged misappropriation of RM30.55 million of its unit's funds. The other defendants named in Caely's suit are the company's former chairman Datuk Wira Ng Chun Hau and former board members Siow Hock Lee, Ooi Say Teik, Hem Kan @ Chan Hong Kee, Ng Boon Kang, Tan Loon Cheang, Lim Chee Pang, Lim Say Leong, Beh Hong Shien and Gok Ching Hee.
Axis Real Estate Investment Trust's (Axis REIT) net property income for the third quarter ended Sept 30, 2022, climbed 12.54% to RM61.49 million, from RM54.64 million a year earlier, on the back of rental income from newly-acquired properties. A third interim income distribution of 2.45 sen per unit will be paid on Nov 30. Axis REIT reported a revenue of RM71.71 million for the quarter, 16.39% higher than the RM61.61 million it logged a year ago, mainly due to higher property income.
High building material costs and labour shortages caused Vizione Holdings Bhd to post a wider net loss in its third financial quarter ended Aug 31, 2022. The net loss increased to RM7.915 million, from RM5.15 million in 3QFY21. Revenue, however, rose 29.12% to RM49.92 million from RM38.665 million, mainly driven by the construction segment.
Reneuco Bhd (formerly known as KPower Bhd), through its subsidiary Reneuco RE Sdn Bhd, has entered into a conditional share sale agreement with OHP Ventures Sdn Bhd to acquire Adat Sanjung Sdn Bhd (ASSB) for RM90 million in a cash-plus-shares deal. ASSB, through its wholly-owned unit Pristine Falcon Sdn Bhd, controls a 70% stake in a special purpose vehicle established to undertake the development of hydropower plants in Sabah.
MN Holdings Bhd has clinched a substation engineering contract worth RM22.5 million in Nusajaya Technology Park, Johor. The group said its wholly-owned unit MN Power Transmission Sdn Bhd was awarded the contract by GDS IDC Services (M) Sdn Bhd, to design and install two interim consumer landing stations for GDS' data centre.
Technology services provider Heitech Padu Bhd has secured two contract extensions from the Road Transport Department (JPJ), amounting to an additional contract value of RM23.72 million. The contracts have been extended by four months, from Oct 1 to Jan 31 next year. The additional contract value for a maintenance and technical support services contract signed in May 2020 is RM13.23 million. Meanwhile, the value of the supplemental agreement for an ICT infrastructure and mySIKAP system maintenance and technical support contract bagged in September 2021 is RM10.49 million.
The content is a snapshot from Publisher. Refer to the original content for accurate info. Contact us for any changes.
Related Stocks
Comments