Strong dollar and demand put Classic Scenic back in the frame for growth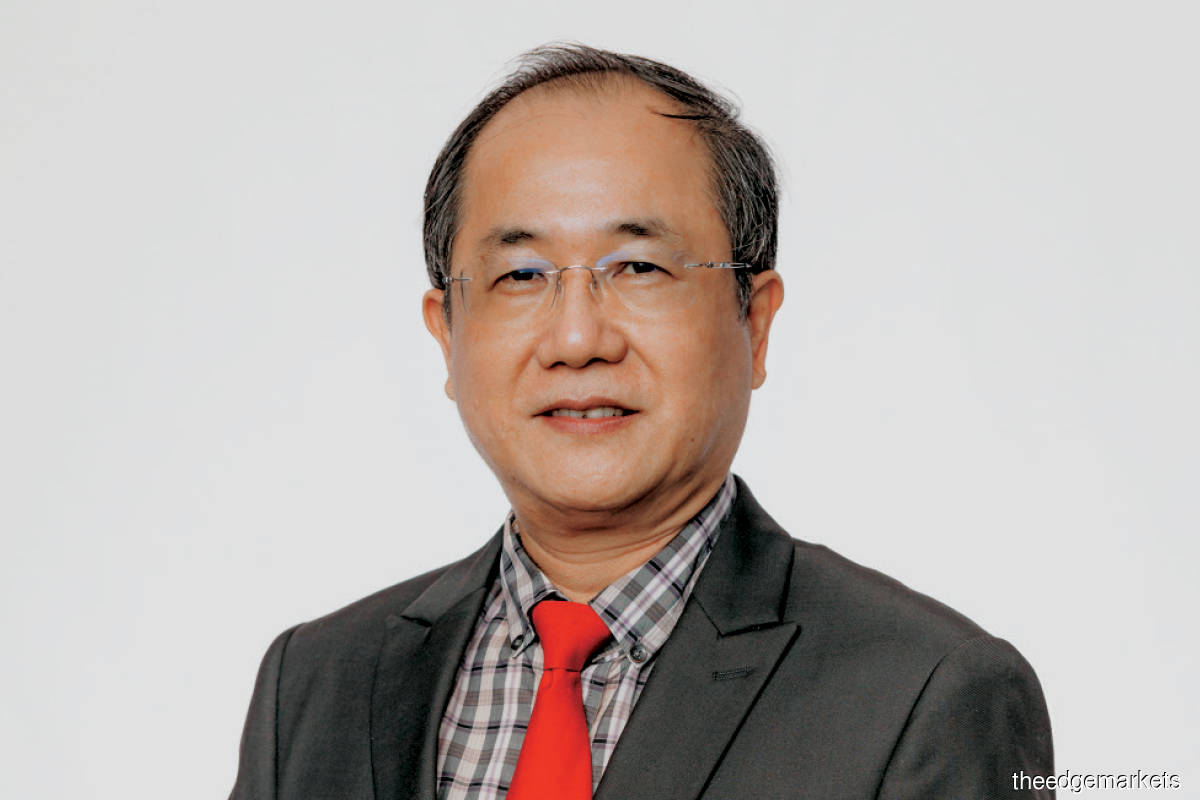 AFTER three years of sluggish earnings, Rawang-based wooden picture frame mouldings (WPFM) manufacturer Classic Scenic Bhd believes it can ride the strong US dollar and a diversion of orders from the US and China to a new high.
Between 2019 and 2021, Classic Scenic's annual profit had been stagnant at the RM6 million level, but founding managing director Samuel Lim Chee Beng is confident of an earnings boost this year as the export-oriented company is a clear beneficiary of the resurgent greenback.
Moreover, the group's recent acquisition of a factory in Bidor, Perak, which has increased its installed capacity by 50%, could not be timelier, given the current shortage of wooden picture frames (WPF) and WPFM products in the global market.
"Conservatively, we are quite confident that FY2022 (financial year ending Dec 31, 2022) is going to be a record year for us in terms of profitability. Bear in mind that not only are we benefiting from the strong US dollar, but we have also expanded our capacity after acquiring the Bidor plant," Lim tells The Edge in an exclusive interview.
Classic Scenic registered a net profit of RM6.25 million in FY2019, then eked out marginal increases to RM6.37 million in FY2020 and RM6.41 million in FY2021.
In the second quarter ended June 30 (2QFY2022), earnings more than tripled to RM5.49 million, from RM1.71 million a year ago, on the back of the mighty greenback, higher export sales and improved cost efficiencies in production.
Its stellar performance in 2QFY2022 lifted Classic Scenic's bottom line for 1HFY2022 to RM8.72 million — higher than its annual earnings over the past few years.
Lim points out that Classic Scenic's current customer orders in hand will occupy its capacity until December, while the strengthening of the US dollar may provide some offset to higher input costs.
"The significant tariff hikes between the US and China as a result of the ongoing and escalating trade friction, with these two countries diverting imports away from each other, would potentially benefit industry players in the region such as Classic Scenic," he says.
The 58-year-old Lim, who has been at the helm of Classic Scenic since 2004, says the group is poised to grab opportunities arising from the spillover effect of the sourcing diversion.
"There is a shortage of WPF in the global market, while a lot of our competitors have scaled down or shut down their operations since the pandemic, so we are in a rather favourable position now," he says.
However, Lim is not able to ride its bright prospects as the founder has sold his entire stake to chemical businessman Datuk Eddie Ong Choo Meng.  The share price has gained 57% since the share sale in March last year.
Capacity expansion and favourable foreign exchange
Founded in 1988, Main Market-listed Classic Scenic is today one of the country's largest WPF manufacturers and exporters, as well as one of biggest players in the region.
Its manufacturing facility in Rawang comprises six factories, with a built-up area of 469,000 sq ft, and installed capacity of 32 million linear feet per annum.
In April, Classic Scenic completed the acquisition of the Bidor plant for RM12.5 million cash. The plant has a built-up area of about 230,000 sq ft, producing 16 million linear feet of ready-made WPF per annum.
In total, both the Rawang and Bidor plants occupy a factory land area of one million sq ft. With a workforce of 380 people (of which 50%-60% are foreigners), the plants can collectively produce 48 million linear feet per annum.
Over 90% of its premium WPFM is exported to North America, Australia, Europe and Japan.
"More than 90% of our trade transactions are US dollar-denominated. Last year, the average forex (foreign exchange) rate was around RM4.10-RM4.20. This year, it has shot up to RM4.60, which has been really encouraging for exporters like us," Lim says.
"For our 2QFY2022, which was when we started to see the impact of a stronger US dollar, the average rate was RM4.30-RM4.40. But of course, we also have our hedging policy in place. We hedge around 50% of our US dollars, while we just leave the remaining half to the open market," he says.
Lim reveals that apart from Malaysia, Classic Scenic has a diverse global customer base that ranges from China, Hong Kong, the US, Japan, the UK, Australia, Canada, the Netherlands and Norway to the UAE.
Its major clients include American arts and crafts store chain operators Michaels Stores Inc and Hobby Lobby Stores Inc, as well as picture frames distributor Larson-­Juhl, which is a Berkshire Hathaway company.
"The framed items are not limited to certificates, mirrors, awards, portraits or drawings, paintings, maps, antiques, photos, prints, collectors' items only but also many others," Lim says.
Classic Scenic is 32.1% owned by Ong, who is the CEO of Hextar Group.
Interestingly, Chin Hin Group Bhd founding executive chairman Datuk Seri Chiau Beng Teik and his son Chiau Haw Choon collectively own a 9.6% stake in Classic Scenic.
In March last year, Ong surfaced as the new major shareholder of Classic Scenic with a 29.98% stake, of which 15.04% was directly held, while another 14.94% was held through Hextar Technologies Solutions Bhd, then known as Complete Logistic Services Bhd.
 The two blocks of shares were sold by the Lim family's investment vehicle Lim Ket Leng Holding Sdn Bhd, which no longer owns any shares in Classic Scenic.
In July this year, Ong consolidated his shareholding in Classic Scenic by acquiring Hextar Tech's 14.94% stake in the WPFM maker.
Year to date, shares of Classic Scenic have gained 79% to close at RM1.24 last Friday, giving it a market capitalisation of RM301.9 million. The counter is currently trading at a historical price-earnings ratio (PER) of 28 times.
Eddie Ong factor
Commenting on Classic Scenic's impressive share price run, Lim opines that it was mainly driven by the company's bright prospects, although he also acknowledges that some investors may attribute it to the "Eddie Ong factor".
"All we can say is that we are very glad to see him on board as our major shareholder. Yes, our share price has gone up a lot after we sold our shares to him, but there is no regret from us. We don't look back," he insists.
Lim observes that nobody could predict the share price movement and market conditions. Therefore, he believes that at that point in time, it was a fair and good deal for him and his family.
"It was a willing buyer, willing seller transaction. I am happy that we could let go of our majority stake entirely, so that I can really focus on doing what I am good at, because WPF is something that I am very passionate about," he says.
Lim says he is happy to remain as a professionally appointed business executive and an employee of Classic Scenic, as he intends to lead the company to new heights.
"It's not part of the deal whereby if Eddie Ong buys the stake from me, then I have to stay on as MD. When you reach a certain age, the thinking is different. It's not just about money, it's about spending quality time with your family and seeking job satisfaction," he says.
While Ong does not interfere in Classic Scenic's daily operations, as he gives Lim and his team a free hand in running the WPFM business, there are some potential synergies to be derived and further optimised among its sister companies under the Hextar Group.
"Hextar is a big diversified group. For example, if Hextar has property development or hotel projects, Classic Scenic might be able to supply our WPF products to them. Definitely, with Eddie Ong and Hextar, we will see more business opportunities in the coming years," says Lim.
 While some investors might deem a PER of 28 times expensive for a manufacturer, Lim believes Classic Scenic is not fully valued."It merely reflects our historical performance in FY2021, and it hasn't reflected our anticipated record year in FY2022."
In a Sept 7 report, Rakuten Trade assistant vice-president Lee Chin Hui forecasts that Classic Scenic will register earnings of RM16.8 million and RM18 million in FY2023 and FY2024 respectively. "During the pandemic era, a number of regional WPF and WPFM players were shut down or downsized. The shortage of WPF and WPFM supply has given Classic Scenic the opportunity to seize a larger market share. The US-China trade war has also shifted buyers to source WPF and WPFM from Southeast Asian countries."
Lee has a "buy" call on the stock with a target price of RM1.31, based on a PER of 20 times over its earnings per share in FY2023.
The content is a snapshot from Publisher. Refer to the original content for accurate info. Contact us for any changes.
Related Stocks
Comments