Hartalega, Heineken, MR DIY, F&N, Sime Darby, Sime Darby Plantation, Eco World, KNM, Cypark, SCIB, S&F Capital, Caely, LYC Healthcare, MCIL, Southern Score and Citaglobal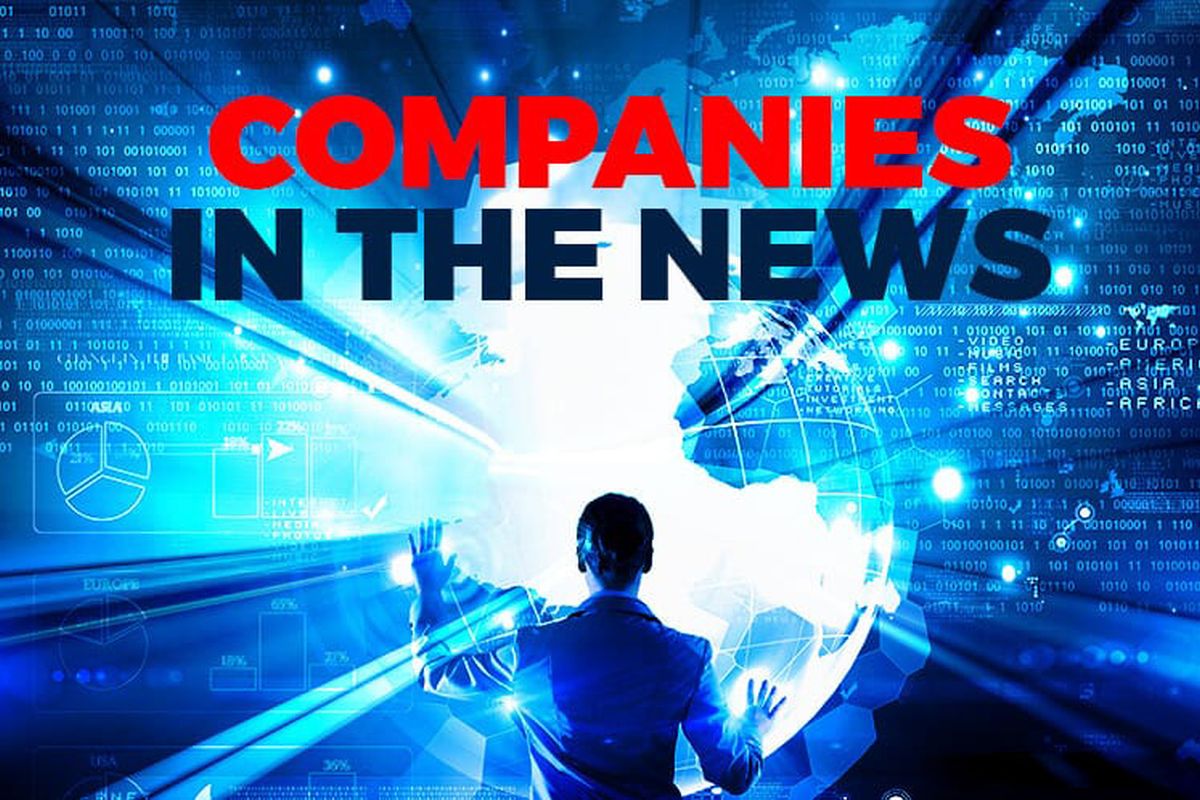 KUALA LUMPUR (Nov 8): Here is a brief recap of some corporate announcements that made news on Tuesday (Nov 8) involving Hartalega Holdings Bhd, Heineken Malaysia Bhd, MR DIY Group (M) Bhd, Fraser & Neave Holdings Bhd, Sime Darby Bhd, Sime Darby Plantation Bhd, Eco World Development Group Bhd, KNM Group Bhd, Cypark Resources Bhd, Sarawak Consolidated Industries Bhd (SCIB), S&F Capital Bhd, Caely Holdings Bhd, LYC Healthcare Bhd, Media Chinese International Ltd (MCIL), Southern Score Builders Bhd and Citaglobal Bhd.
Hartalega Holdings Bhd saw its net profit for the second quarter ended Sept 30, 2022 (2QFY23) plummet 96.9% to RM28.3 million, as lower average selling price (ASP) of gloves and volume eroded revenue while higher energy costs hit its bottom line. Revenue for the quarter was slashed by 70.9% year-on-year (y-o-y) to RM584.56 million from RM2.01 billion a year ago. Cumulative net profit for the six months ended Sept 30, 2022 fell 96.3% to RM116.62 million from RM3.17 billion, underpinned by a significant contraction in revenue, higher natural gas tariffs and minimum wage. Cumulative revenue was slashed by 75.3% to RM1.43 billion from RM4.48 billion.
Heineken Malaysia Bhd's net profit for the third quarter ended Sept 30, 2022 (3QFY22) doubled to RM108.74 million from RM51.02 million in the same period last year, mainly driven by improved revenue growth besides efficient cost and value initiatives. Quarterly revenue climbed 84.81% to RM720.47 million from RM389.85 million in the same period a year ago due to strong post-Covid-19 recovery following the reopening of international borders, increased on-trade consumption as well as positive mix impact from its premium portfolio growth. Notably, the latest quarterly revenue of RM720.47 million is a fresh new record high for Heineken, beating its previous quarterly revenue record of RM698.33 million for 1QFY22.
MR DIY Group (M) Bhd said the group will continue undertaking pricing reviews to address continued input cost pressure, despite logging an 11.99% increase in its third quarter net profit. The home improvement retailer said the net profit for the quarter ended Sept 30, 2022 (3QFY22) rose to RM101.18 million from RM90.35 million a year earlier, on the back of a 25.8% increase in revenue to RM966.17 million from RM768.02 million. The group noted that its bottom line during the quarter was hampered by administrative and other operating expenses of RM37.6 million and RM214.7 million, a year-on-year increase of 39% and 38.7%, respectively.
Fraser & Neave Holdings Bhd's (F&N) net profit recorded a 68.49% jump to RM98.89 million in the fourth quarter ended Sept 30, 2022 (4QFY22) compared with RM58.69 million in 4QFY21. Quarterly revenue grew 26.93% to RM1.14 billion against RM896.26 million driven by the positive momentum for the recovery of economic activities, out-of-home consumption and trade restocking, reflecting business returning to pre-pandemic levels. It also recommended a final single-tier dividend of 33 sen per share, which will bring the total dividend for FY22 to 60 sen per share, the same amount it declared in FY21.
Sime Darby Bhd (SDB) has completed the sale of the Weifang Port companies in China for about RM1.27 billion, marking its full exit from the non-core ports business with the disposals completed on Monday. Proceeds from the sale of the Weifang Port companies will be utilised for future investments in the group's core industrial and motors businesses, for capital expenditure, and/or to repay short-term borrowings.
Sime Darby Plantation Bhd's downstream arm Sime Darby Oils (SDO) is investing over US$150 million (RM711.18 million) for the construction of a new specialty oils and fats refinery in Sumatera. The company said the refinery will be located at the Sei Mangkei Special Economic Zone in North Sumatera's Simalungun region with a built-up area of 16ha. The refinery is expected to begin production in 2024. Upon completion, it will contribute an annual production capacity of more than 450,000 tonnes of palm and lauric based products.
Eco World Development Group Bhd said its wholly owned subsidiary Hasrat Budi Sdn Bhd (HBSB) will no longer hold any shares in MySJ Sdn Bhd. The property developer said the cheque for the option price between Entomo Malaysia Sdn Bhd — the operator of the MySejahtera app — and its founder and group chief executive officer and MySJ director Raveenderen Ramamoothie has been cleared.
KNM Group Bhd has announced the resignation of its executive director and group chief executive officer Terence Tan Koon Ping, effective Tuesday (Nov 8). The oil and gas process equipment maker said Tan, 52, is vacating the position "to pursue other interests". In Tan's stead, KNM said that non-independent director Ravindrasingham Balasingham has been redesignated as its executive director and group CEO.
Cypark Resources Bhd aims to raise up to RM73.36 million via a share placement, mainly for the environmental solutions and renewable energy group's working capital. The placement comprises up to 178.94 million new shares, representing up to 30% of the group's issued shares. The group aims to raise RM72.43 million in a minimum scenario and RM73.36 million in a maximum scenario, with the utilisation of the funds to further expand the group's competitive advantage and increase its foothold as a contributor to government initiatives to increase RE production, as demonstrated by the group's LSS projects and Malaysia's first WTE plant.
Sarawak Consolidated Industries Bhd (SCIB) said its external auditor has expressed a qualified opinion on the group's financial statement for the year ended June 30, 2022 (FY22), pertaining to a settlement agreement relating to six construction projects carried out in Qatar and Oman. The qualified opinion is linked to the settlement agreement signed between SCIB and the project's clients on Nov 10, 2021, the civil engineering group said in a filing, citing the report by the auditor, Nexia SSY PLT. According to the report, due to the lack of sufficient audit evidence of the transactions, Nexia was unable to determine the "accuracy, existence and completeness" of the group and company's receivables due from the foreign project owners' as at July 1, 2021, amounting to RM60.67 million and RM11.86 million respectively. Additionally, Nexia said it was also unable to determine the "accuracy and correctness" of accumulated losses as at July 1, 2021, amounting to RM53.92 million and RM38.11 million for the group and company respectively.
The 9.44-acre land near Kulim Hi-Tech Park (KHTP) in Kedah that S&F Capital Bhd has proposed to acquire for RM7.4 million is to be utilised for industrial or residential development. In response to queries from Bursa Malaysia on the proposed purchase, property developer S&F Capital said the land is three kilometres away from Phase 4 of the KHTP and will therefore be converted into industrial or residential status from its current agricultural status. On the RM7.4 million purchase consideration, S&F Capital said it was set on an "as-is-where-is" basis, but added that no valuation has been carried out on the land thus far.
Caely Holdings Bhd's largest shareholder Datuk Seri Tee Yam @ Koo Tee Yam and former executive vice chairman Datin Seri Jessie Wong Siaw Puie have filed a lawsuit to recover a sum of RM3.96 million allegedly advanced by them to the company for day-to-day operations and management costs. The suit has been fixed for case management on Nov 18, the troubled lingerie manufacturer said, adding that it is seeking legal advice on the matter.
LYC Healthcare Bhd has proposed to acquire a 70% stake in Clinical Nutrition Intl (M) Sdn Bhd, which is mainly involved in the supply of nutraceutical ingredients, for RM2.24 million cash. The group said it will streamline the interests in all its nutraceutical companies under LYC Nutrihealth Sdn Bhd (LYCN), a wholly owned subsidiary of LYC Medicare Singapore Pte Ltd. LYCN will also enter into a put option agreement with the vendors of Clinical Nutrition for the remaining 30% shareholding which shall be exercised from Sept 28, 2024 and shall expire by Sept 27, 2027.
Media Chinese International Ltd (MCIL) said it expects to return to profitability for the six months ended Sept 30, 2022, mainly driven by higher revenue from the group's publishing business, especially in Malaysia. The group expects to record a profit attributable to owners of the group in the range of US$900,000 (RM4.26 million) to US$1.1 million for the six-month period, compared with a loss of about RM500,000 in the corresponding period of 2021. The growth in revenue from the publishing business was due to the gradual recovery of economic conditions from the impact of Covid-19.
Southern Score Builders Bhd (SSB) will have its Guidance Note 3 (GN3) status lifted from Wednesday (Nov 9) following the completion of its regularisation plan. This after SSB had regularised its financial condition and level of operations, and no longer triggers any of the criteria under Rule 2.1 of GN3 of the ACE Market Listing Requirements. SSB, formerly known as G Neptune Bhd, triggered the GN3 criteria in late 2017.
After acquiring a collective stake of over 50% in Citaglobal Bhd, the new major shareholders made a takeover offer to the minority shareholders on Tuesday (Nov 8) for the remaining shares in the group. TIZA Global Sdn Bhd, Tan Sri Mohamad Norza Zakaria and persons acting in concert are making the offer for the remaining shares at 19 sen per share, according to the takeover notice filed with Bursa Malaysia by Citaglobal. They had acquired the majority stake in the group via the issuance of 736.84 million new shares at the same price of 19 sen per share.
The content is a snapshot from Publisher. Refer to the original content for accurate info. Contact us for any changes.
Related Stocks
Comments