Cautious trading expected on 'clouded' sentiment as market reopens to 'power vacuum' post GE15 — RHB Research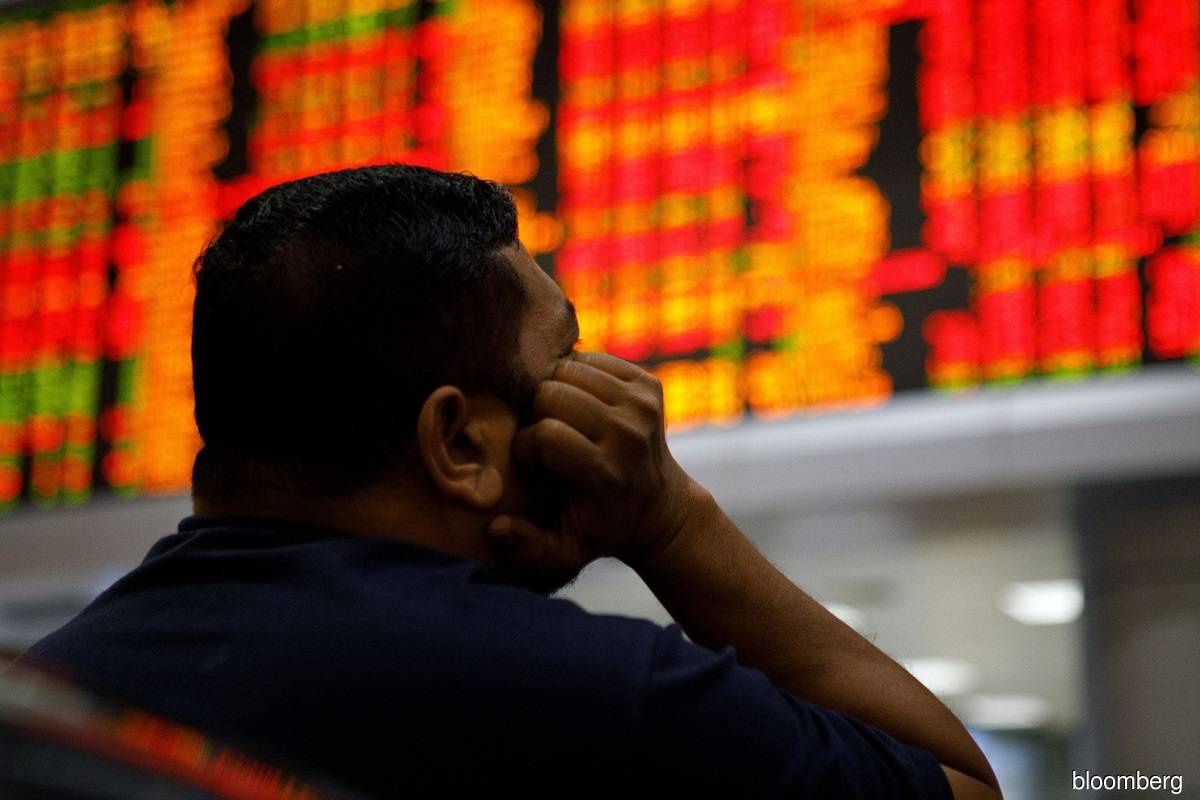 KUALA LUMPUR (Nov 20): Investors are expected to refocus on fundamentals, with a preference for non-politically aligned, large-cap value stocks in the medium term but trading on the local equities market is expected to remain cautious in the coming week, with no single coalition securing enough parliamentary seats to form a government post the 15th general election (GE15) on Nov 19.
"This [hung Parliament] outcome constitutes a worst-case scenario for markets, with investor sentiment likely to remain clouded when markets reopen — depending on the duration of the power vacuum, the quality of Cabinet members, and the parliamentary majority of the eventual government that will determine its ability to institute reform," Alexander Chia, head of RHB Regional Equity Research, wrote in a note dated Nov 20 with headline "GE15: Malaysia in Unchartered Waters".
"While a hung Parliament was the base-case scenario, the strong electoral performance by the Perikatan Nasional coalition was a surprise and we expect regulatory risk to spike higher especially for gaming, brewery and tobacco sectors. Investors could remain wary of construction-related stocks, given the sector's dependence on policy implementation.
"If an extended power vacuum ensues or if the new government policy position on infrastructure remains vague, the KL Construction Index could face a sell-off to reflect the political uncertainty. Further out, we expect investors to refocus on fundamentals, with a preference for non-politically aligned, large-cap value stocks," the note read.
Apart from "cautious" trading and "clouded sentiment", the note did not elaborate on how it expects markets to do on Monday (Nov 21) but appended charts on how the FBM KLCI fell sharply post GE14 in 2018 as well as GE12 in 2008 but rallied after GE11 in 2004 and GE13 in 2013. (See charts)
Political parties and coalitions have been instructed to submit by 2pm on Monday the combination of political parties that can form the next government, including their candidates for prime minister.
"Whichever coalition gets to form the next government will have their work cut out. Investors will be looking closely if it will be able to offer political stability and policy continuity. The global macroeconomic challenges in 2023 will require a swift re-tabling of Budget 2023, the establishment of key government economic priorities, initiatives to rationalise subsidies, and proposals to broaden the tax base and institute economic reform," RHB's Chia wrote in the note.
"The quality of the Cabinet members and members of the administration must be adequately credible, so as to gain the confidence and trust of the business community and win over both foreign and local investors. Also important are measures to unite the country, given the deep-seated political divisions that are increasingly evident. Risks of the propensity of the government to continue implementing populist policies — rather than the hard decisions that need to be taken in view of the country's long-term interest — could depend on the size of the parliamentary majority enjoyed by the government," the note read.
According to the note, RHB has "buy" recommendations on AMMB Holdings Bhd (target price [TP]: RM4.60), CIMB Group Holdings Bhd (TP: RM6.50), Coastal Contracts Bhd (TP: RM2.35), Coraza Integrated Technology Bhd (TP: 93 sen), CTOS Digital Bhd (TP: RM1.92), Farm Fresh Bhd (TP: RM1.85), Guan Chong Bhd (TP: RM4.15), IHH Healthcare Bhd (TP: RM7.42), Kerjaya Prospek Group Bhd (TP: RM1.50), Matrix Concepts Holdings Bhd (TP: RM1.88), TASCO Bhd (TP: RM1.75), Telekom Malaysia Bhd (TP: RM7.40), TIME dotCom Bhd (TP: RM5.30) and Yinson Holdings Bhd (TP: RM2.91).
The content is a snapshot from Publisher. Refer to the original content for accurate info. Contact us for any changes.
Related Stocks
Comments