Bursa higher as sentiment improves, KLCI up 2% at midday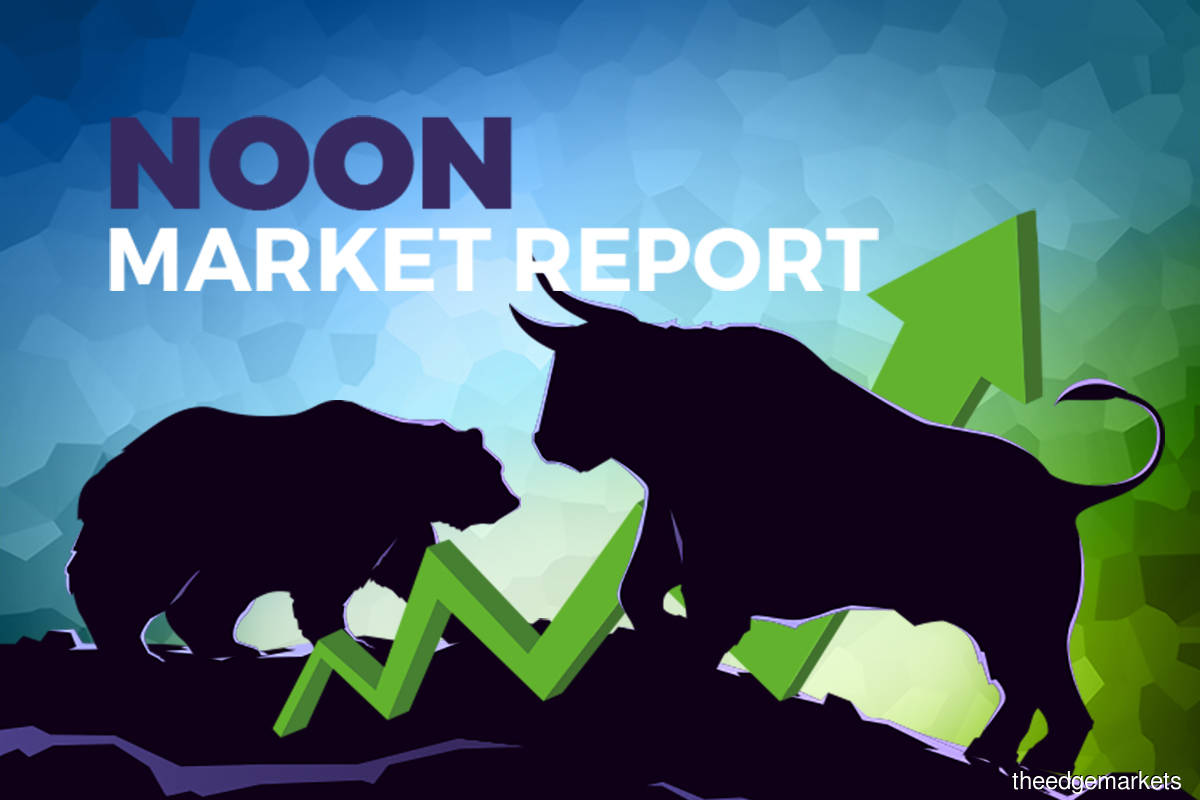 KUALA LUMPUR (Nov 24): Bursa Malaysia ended the morning session on a firm note, with the key index rising by 2% on continuous buying momentum amidst improved market sentiment on both the local and external fronts.
At lunch break, the benchmark FTSE Bursa Malaysia KLCI (FBM KLCI) climbed 28.94 points to 1,472.44 from 1,443.5 on Wednesday.
The market bellwether opened 7.18 points higher at 1,450.68.
Market breadth was positive with advancers trouncing decliners 699 to 201, while 312 counters were unchanged, 1,121 untraded and 84 others suspended.
Turnover stood at 3.18 billion units valued at RM1.51 billion.
In an earlier note, Malacca Securities Sdn Bhd said the optimism surrounding the US Federal Reserve's (Fed) November meeting — that the central bank would be less aggressive with the pace of rate hikes — might spread across the regional markets.
The optimism has led to a buying spree in several banking stocks — Public Bank Bhd soared by 14 sen to RM4.42, CIMB Group Holdings Bhd climbed 19 sen to RM5.70, Malayan Banking Bhd (Maybank) rose 11 sen to RM8.66, RHB Bank Bhd bagged 12 sen to RM5.59, and Hong Leong Bank Bhd advanced 20 sen to RM20.68.
The brokerage firm also believes that the market might turn more positive after the Umno Supreme Council announced its support for a unity government, ensuring the stability of the country.
Rakuten Trade Sdn Bhd vice president of equity research Thong Pak Leng said buying support could possibly come from local institutions, which could send the index to end the day above the 1,440 level.
"As such, we reckon the index may trend in the 1,440-1,460 range today (Thursday, Nov 24)," he said.
Of the other heavyweights, Petronas Chemicals Group Bhd expanded 18 sen to RM8.96, IHH Healthcare Bhd added one sen to RM6, and Tenaga Nasional Bhd (TNB) rose 14 sen to RM8.56, but Press Metal Aluminium Holdings Bhd shed four sen to RM4.79.
Among the actives, Advance Synergy Bhd increased eight sen to 25.5 sen, Malayan United Industries Bhd bagged two sen to 12 sen, Eden Inc Bhd trimmed four sen to 15 sen, Compugates Holdings Bhd inched up half-a-sen to 1.5 sen, MMAG Holdings Bhd added one sen to three sen, and Dagang NeXchange Bhd added one sen to 61.5 sen.
On the index board, the FBM Emas Index climbed 205.35 points to 10,471.57, the FBM Emas Shariah Index increased 184.14 points to 10,600.83, the FBMT 100 Index strengthened 200.51 points to 10,197.94, the FBM ACE garnered 117.5 points to 5,091.23, and the FBM 70 jumped 246.1 points to 12,497.34.
Sector-wise, the Financial Services Index increased 319.5 points to 16,487.71, the Energy Index earned 10.13 points to 753.99, and the Industrial Products and Services Index added 2.37 points to 182.23, but the Plantation Index declined 40.32 points to 6,827.37.
The content is a snapshot from Publisher. Refer to the original content for accurate info. Contact us for any changes.
Related Stocks
Comments