Econpile's 1Q net loss narrows to RM4.83 million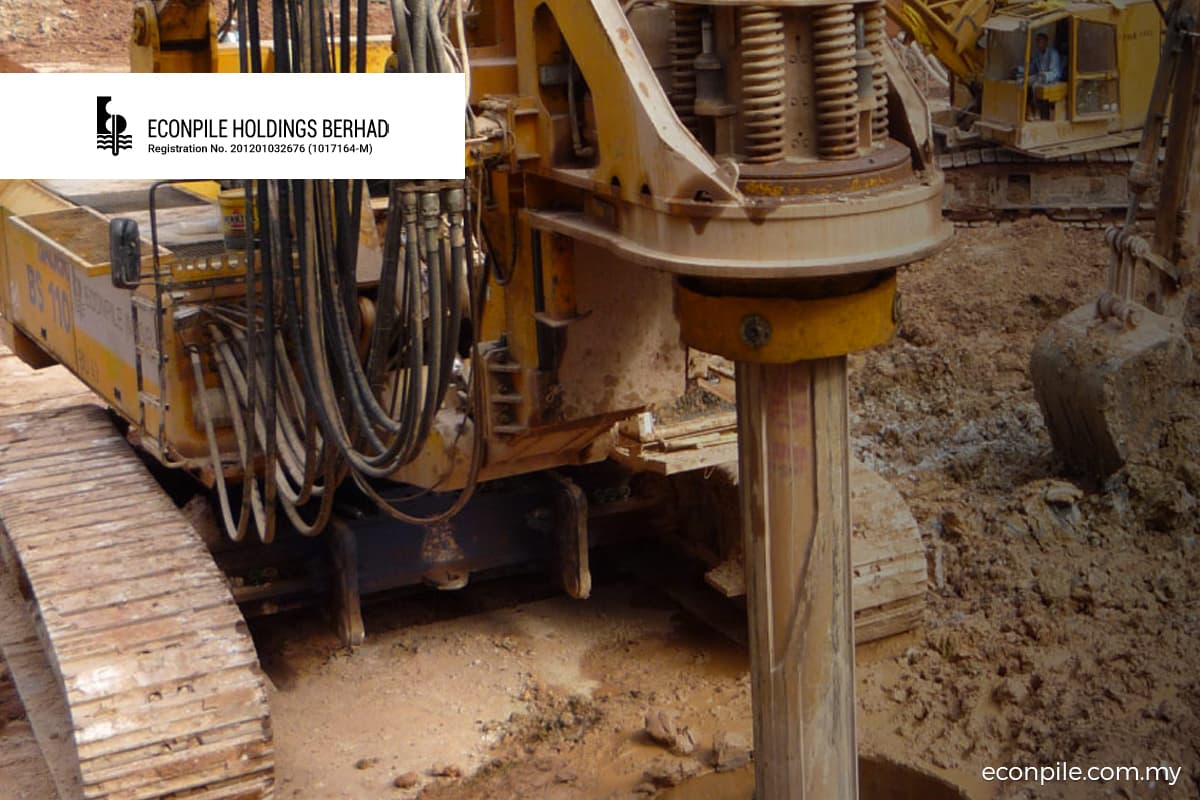 KUALA LUMPUR (Nov 29): Econpile Holdings Bhd's net loss for the first quarter ended Sept 30, 2022 (1QFY2023) narrowed to RM4.83 million from a net loss of RM5.79 million a year earlier, mainly due to stabilising building material costs and higher gross profits generated from its overseas operations.
In a bourse filing on Monday (Nov 28), Econpile said revenue for the quarter dipped 4.8% to RM81.86 million from RM85.99 million.
Loss per share was 0.34 sen versus loss per share of 0.41 sen previously.
The company did not declare any dividend.
Reviewing its performance, Econpile said while economic recovery is underway, the construction industry remains challenging and management must be vigilant in closely monitoring for any potential impacts that the current uncertainty in the global and domestic economic environments may have on the group's financials.
Econpile said current headwinds such as the labour shortage, foreign currency fluctuation, ongoing geopolitical tensions and increases to the overnight policy rate in May, July and September 2022 were among the factors that may impact the group's performance.
The company acknowledged these headwinds and said it remains cautious to ride the waves of unpredictable developments in order to deliver value to its stakeholders.
"We shall remain focused and committed in delivering projects in the current outstanding order book.
"Nevertheless, the group has the resources to take in additional jobs from property development and government infrastructure projects which will contribute positively to the group's earnings in the current and next financial years.
"The market remains competitive and the group will continue to explore future opportunities amid the uncertain economic environment," it said.
The content is a snapshot from Publisher. Refer to the original content for accurate info. Contact us for any changes.
Related Stocks
Comments