The Week Ahead: GE15 campaigning, 3Q GDP and corporate earnings in focus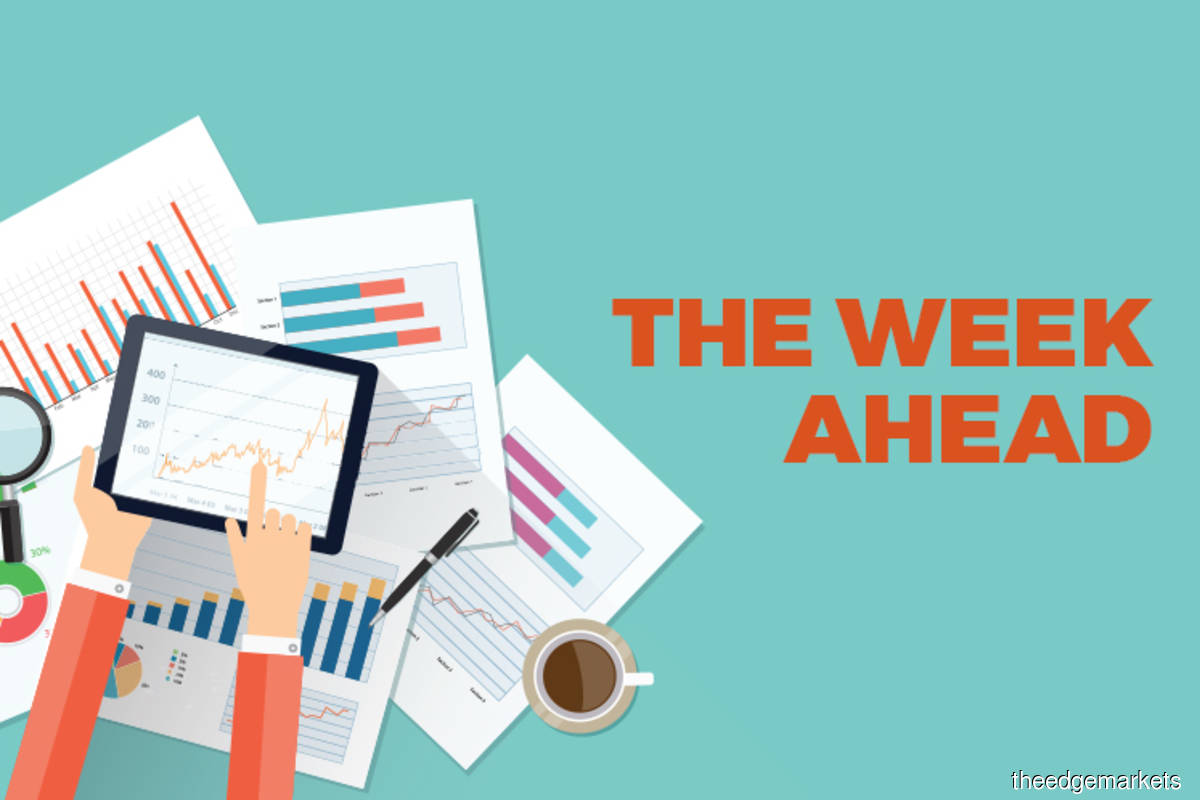 Malaysia's politics will be in focus this week as campaigning for the 15th general election (GE15) kicks off in earnest after the completion of the nomination process of candidates on Nov 5. A total of 222 parliamentary seats and 116 state seats in Perak, Pahang and Perlis will be up for grabs, with polling day set for Nov 19.
The upcoming election will also be the first following the introduction of a new law lowering the voting age to 18 from 21 and the implementation of automatic voter registration.
It will also be a busy week ahead for economic releases with key focus on Malaysia's third-quarter 2022 gross domestic product (GDP) data and industrial production figures for September. Bloomberg consensus projects GDP to expand 11.7% year on year in 3Q while UOB Global Economics & Markets Research estimates a 9% y-o-y growth, compared with 8.9% in 2Q2022.
Bank Negara Malaysia, together with Indonesia, the Philippines, Australia, Singapore and Hong Kong, will release their foreign exchange reserves data on Monday. Forex reserves held by Bank Negara stood at US$104.5 billion (RM496.16 billion) as at end-October.
On Tuesday, Malaysia will release September's industrial production figure, which is seen falling to 10% year on year from 13.6% y-o-y in August. UOB expects manufacturing sales value in September to rise 24.4% y-o-y.
Indonesia and the Philippines will also report their 3Q GDP figures this week. ING says Indonesia is expected to post a 5.5% y-o-y expansion in 3Q, up from 5.44% in the previous quarter, helped by strong exports and robust manufacturing activity.
ING expects the Philippines' 3Q GDP to settle at 5.2% y-o-y, a slowdown from the previous quarter after the boost from the May presidential election fades.
Other key Asia-Pacific data include China's inflation and trade data for October this week, which will further outline the extent to which lingering Covid-19 restrictions have affected economic conditions, says S&P Global Market Intelligence in its weekly report. It expects the headline Consumer Price Index (CPI) for October will ease slightly to 2.5% y-o-y from 2.8% y-o-y in September.
Meanwhile, Bloomberg consensus estimates China's exports will fall to 4.5% y-o-y in October, the first time since December 2020, from 5.7% y-o-y in September.
Thailand, Taiwan and India will also release their October CPI data this week. Thailand's October CPI data is expected to slow to 6% y-o-y from 6.41% y-o-y in September.
In the developed economies, the UK will release its 3Q GDP figures, while Germany's industrial production data and Switzerland's unemployment rate for October are also due.
The US and Norway will also release CPI numbers for October with Bloomberg consensus forecasting the US' headline inflation rate to be 8% y-o-y from 8.2% y-o-y in September.
According to UOB, there are no monetary policy decisions taking place in Asia-Pacific or among the G7 economies this week.
The 27th UN Climate Change Conference (COP27) will be held in Sharm El Sheikh, Egypt from Nov 6 to 18. Soaring energy prices due to the Russia-Ukraine war could threaten to derail the pledges made at last year's edition of COP in Glasgow, Scotland, says UOB.
At the courts, the 1Malaysia Development Bhd (1MDB)-Tanore trial in the Kuala Lumpur High Court resumes on Monday before judge Datuk Collin Lawrence Sequerah. Former prime minister Datuk Seri Najib Razak is charged with misappropriating RM2.28 billion of the strategic development company's funds.
On the corporate front, Bursa Malaysia-listed companies that are expected to release their latest quarterly earnings results this week include Fraser & Neave Holdings Bhd, Hartalega Holdings Bhd, MR D.I.Y. Group (M) Bhd, Carlsberg Brewery Malaysia Bhd, Heineken Malaysia Bhd and KLCC Stapled Group.
Companies that will hold their annual and extraordinary general meetings include Nexgram Holdings Bhd, Impiana Hotels Bhd, IOI Properties Group Bhd, Plenitude Bhd, Southern Steel Bhd and MMIS Bhd.
The content is a snapshot from Publisher. Refer to the original content for accurate info. Contact us for any changes.
Related Stocks
Comments