Scomi, UWC, Poh Kong, Opcom, PBA, JAKS, TDM, GIIB, Citaglobal and MAHB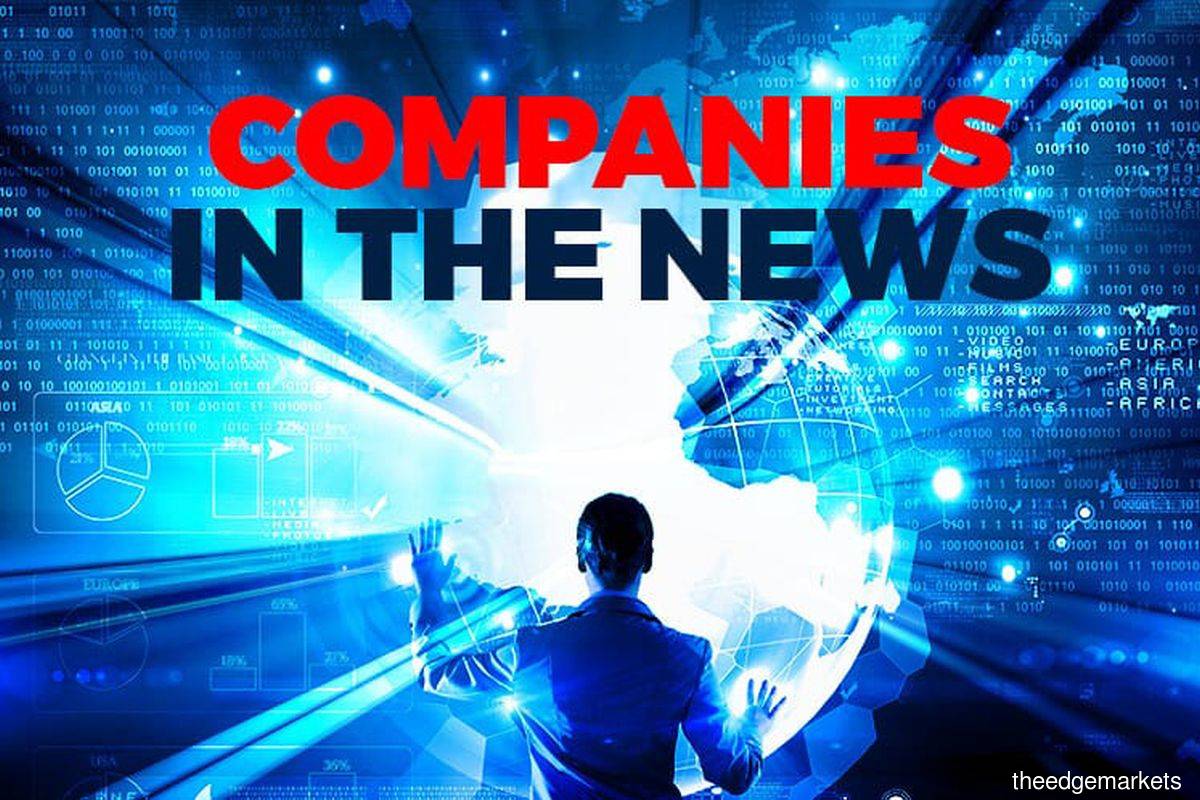 KUALA LUMPUR (Dec 20): Here is a brief recap of some corporate announcements that made news on Tuesday (Dec 20), involving Scomi Group Bhd, UWC Bhd, Poh Kong Holdings Bhd, Opcom Holdings Bhd, PBA Holdings Bhd, JAKS Resources Bhd, TDM Bhd, GIIB Holdings Bhd, Citaglobal Bhd and Malaysia Airports Holdings Bhd (MAHB).
Scomi Group Bhd's proposed scheme of arrangements with its creditors has received the High Court's approval. The decision came after the majority of its creditors voted in favour of the proposed scheme at a court-convened meeting on Nov 15. Scomi fell into Practice Note 17 status in December 2019, after its shareholders' equity spread slipped below 25% of its issued share capital and its equity dropped below RM40 million.
UWC Bhd's net profit rose 27% to RM29.25 million for its first quarter ended Oct 31, 2022, from RM23.04 million a year ago, while revenue grew 22% to RM92.12 million from RM75.25 million. The improved profit was due to the appreciation of the US dollar against the ringgit, and an expansion in capacity to cater for the rising order book from the semiconductor industry.
Poh Kong Holdings Bhd's net profit jumped to RM15.67 million for first quarter ended Oct 31, 2022, from RM5.42 million a year ago, while revenue more than doubled to RM370.36 million from RM175.29 million. The company cited rising demand for gold jewellery and investment products, amid a rebound of the economy for its higher earnings.
Opcom Holdings Bhd's shareholders have approved the acquisition of the entire equity interest in T&J Engineering Sdn Bhd for RM90 million and its subsequent diversification into telecommunication network infrastructure solutions business. The acquisition and diversification are expected to be completed in the first half of 2023.
PBA Holdings Bhd said the water intake fee in Penang for 2023 remains at three sen per cubic metre, based on the annual actual production volume for the year. This was informed by the Penang government in a letter to PBA's subsidiary Perbadanan Bekalan Air Pulau Pinang Sdn Bhd. PBA said the water intake fee will not have any effect on its issued share capital and shareholdings of the substantial shareholders, while the fee is not expected to have any material effect on the net assets and the earnings of the group for 2023.
JAKS Resources Bhd has proposed to undertake a private placement of up to 292.2 million new shares, to raise up to RM74.4 million, based on an illustrated issue price of 25.4 sen per share. Of the amount, RM43 million will be used to repay credit facilities and lower the group's net gearing ratio to 0.21 times, from 0.28 times as at end September. Another RM30.7 million will be used as working capital and the remainder will be used to cover expenses related to the placement.
TDM Bhd's 3.75%-owned Indonesian unit, PT Rafi Kamajaya Abadi, has failed in its appeal against Indonesia's Ministry of Environment and Forestry in relation to a fire incident in 2019 at its land in West Kalimantan province. The unit was ordered by the Pontianak High Court to pay a compensation of 188.98 billion rupiah (RM53.5 million) to the National Account of Indonesia for environmental loss in relation to the year 2019 fire that occurred at the unit's plantation.
GIIB Holdings Bhd said three shareholders — Tai Boon Wee, Wong Ping Kiong and Teng Pik Sun — with a combined stake of more than 10% in the group, have requisitioned for an extraordinary general meeting to remove Wong Weng Yew as a non-executive director of the group. Formerly an executive director (ED) of the company, Wong was suspended from his ED role from March 28, to facilitate investigations into his management and handling of the group's glove business and accounts, and subsequently terminated on May 19.
Citaglobal Bhd's major shareholders' takeover offer for the remaining shares in the group received a lukewarm response from minority shareholders. Only 17,365 shares, or less than 0.01% of the group's total share base, were sold to the offerors, namely TIZA Global Sdn Bhd, Tan Sri Mohamad Norza Zakaria and persons acting in concert. This raised the offerors' collective shareholding to 943.32 million shares, from 943.31 million. In percentage terms, their stake remains at 50.23%.
Malaysia Airports Holdings Bhd (MAHB) recorded 5.2 million passenger movements for its 39 airports in the country in November, reaching 60% of what was posted for the same month in 2019, before the Covid-19 outbreak in 2020. This was more than double the 2.3 million passenger movements recorded for the same month last year. Airports in Malaysia recorded 2.9 million domestic passenger movements last month, despite November being a typically slower month. Malaysia's international passenger movement volume also continued to recover in November, recording 2.2 million, a significant increase from the 150,000 seen in the same month last year, when international borders had yet to reopen.
The content is a snapshot from Publisher. Refer to the original content for accurate info. Contact us for any changes.
Related Stocks
Comments