The Edge | Savills  Klang Valley High-Rise Residential Property Monitor (3Q2022): Overall improvements in transaction volume, value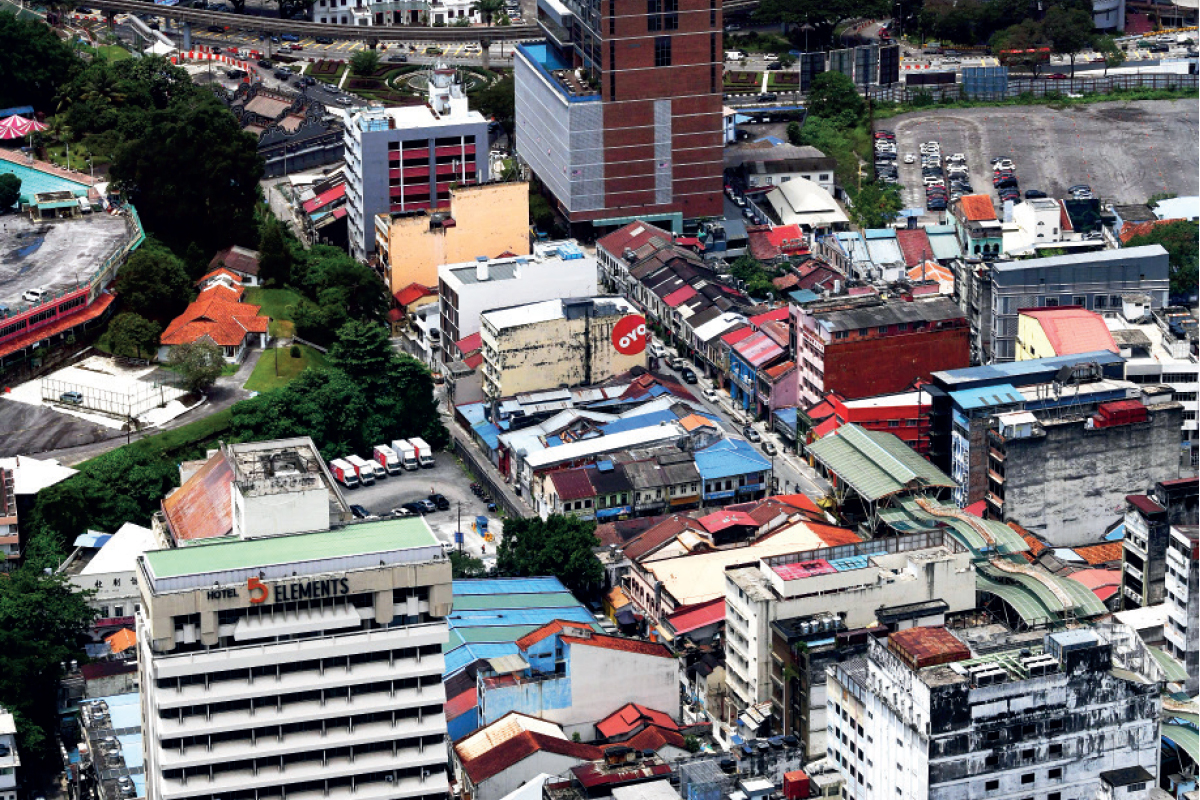 Overall house prices consolidated during the quarter under review, says Savills Malaysia associate director of research and consultancy Fong Kean Hwa when presenting The Edge | Savills Klang Valley High-Rise Residential Property Monitor for 3Q2022.
The average asking price in prime city sub-markets (KLCC, Bangsar, Mont'Kiara) continued to contract year on year (y-o-y), he notes. "However, the average capital values declined much faster, widening the price gap. This indicates that buyers have strong bargaining power and that the property market is under pressure."
As for prime sub-markets in the suburbs (Bandar Sunway, Subang Jaya, Petaling Jaya), Fong says that their asking prices remained broadly stable and average capital values inched up slightly. "The price gap in most sub-markets remained lower, indicating a healthy demand-supply scenario."
Based on the sales performance of new launches, Fong observes that first-time homebuyers still prefer new projects. "Most recent developments offer compact units ranging between 700 and 1,500 sq ft. Consequently, developers can keep selling prices competitive, targeting small families and young couples."
He foresees ample supply coming into the market in the near future as construction activities pick up pace. "The high-end high-rise residential market saw a rapid completion of incoming supply, mainly due to total normalcy in terms of ­onsite activities and labour market improvements. Greater KL witnessed an almost equal amount of unit in-flow in 1H2022 as the entire year of 2021."
Based on NAPIC data, which captures primary and secondary transactions, Fong notes that the overall transaction volumes and values saw improvements y-o-y.
"Transaction volumes and values have been rising for all non-landed residential properties in Kuala Lumpur. The same trend was also observed in those priced above RM700,000 in 1H2022.
"In Selangor, however, transactions of high-end high-rise properties priced above RM700,000 saw a slight decline. Even though Selangor is experiencing high demand, it is mainly targeted towards mid-range properties priced between RM400,000 and RM700,000," he says.
Meanwhile, market challenges remain with rising interest rates and inflation.
"While the current OPR [overnight policy rate] remains benign for those not overborrowing, rising interest rates will continue to reduce homebuyers' borrowing capacity.
"It is anticipated that Bank Negara Malaysia will likely increase the OPR further in response to the interest rate hike by the [US Federal Reserve] to mitigate the further rise in inflation and the exchange rate pressure. Slower demand, impending supply and continued pressure on living costs will slow demand for housing," he adds.
In terms of outlook, Fong expects the short-term property market to remain in a sideways trend, awaiting more incentives. "With minimal provisions for the real estate sector, we expect the property market to remain subdued for the rest of 2022."
In Kuala Lumpur,  the KLCC market was the worst hit due to the pandemic with the average capital values of its sampled 2-bedroom units declining by 4.3% y-o-y during the review quarter. "This is mainly because KLCC's property market is highly dependent on the foreign market," notes Fong. In contrast, psf values in Bangsar and Mont'Kiara remained stable at +0.1%.
Asking prices in Kuala Lumpur saw a mixed y-o-y performance. In KLCC, asking prices contracted by -3.4% whereas those in Bangsar and Mont'Kiara recorded a slight change of -0.4% and +0.3% respectively. The price gap between capital values and asking prices in Kuala Lumpur ranged between 7% and 10%.
In Selangor, the sampled 3-bedroom properties' average capital psf value remained relatively stable with y-o-y changes of between -1.2% and +0.7%. Asking prices stayed relatively firm in Bandar Sunway and Petaling Jaya with less than a 1% difference y-o-y (at +0.4% and -0.2% respectively), whereas Subang Jaya witnessed a more noticeable change at -2.4% y-o-y.
The price gap between the capital values and asking prices ranged between 1% and 8% in Selangor's sub-markets. 
KLCC the worst-hit KL sub-market
In KLCC, capital values averaged RM1,060 psf in 3Q2022, a decline of 4.3% y-o-y and 0.3% quarter on quarter (q-o-q).
The asking prices for similar units in the KLCC region also declined by 3.4% y-o-y and 1.7% q-o-q. "This indicates the subsale market in the area is still challenging. Being a buyer's market, the price gap between the capital value and the asking price widened to about 10% in 3Q2022," says Fong.
The average capital value in Bangsar was RM890 psf during the review quarter, registering a change of -0.4% q-o-q and +0.1% y-o-y.
The price gap between the capital values and the asking prices widened to about 7% during the quarter. 
There were no new launches in Bangsar during the review period due to the soft market, Fong says. Ongoing projects in the affluent suburb are Residensi 38 Bangsar (by UDA Holdings Bhd), Bangsar Hill Park (Bangsar Hill Park Development Sdn Bhd), One Eleven Menerung (BRDB Developments Sdn Bhd) and Alfa Bangsar (City Motors Group).
All are serviced apartment developments except for Bangsar Hill Park's Phase 1 ­(Verdura), which is a condominium.
Residensi 38 Bangsar and Alfa Bangsar are slated for completion in 2Q2024 and 3Q2024 respectively, and Bangsar Hill Park Phase 1 and One Eleven Menerung in 2025 and 2026 respectively.
In Mont'Kiara, the average capital value has remained stable since 2021 with a marginal change of +0.1% from the preceding quarter and year. The average asking price also remained relatively stable at RM777 psf with a slight change of +0.3% on both q-o-q and y-o-y basis. The price gap between the capital value and the asking price remained high at 10%. "The higher price gap indicates a buyer's market," Fong says. 
One of the latest projects in Mont'Kiara is Bon Kiara by Bon Estates Development Sdn Bhd. Located on Jalan Kiara 3, Bon Kiara will feature units ranging from 2,081 to 6,226 sq ft. According to Fong, an upcoming project in the area is The MINH by UEM Sunrise, which will offer built-ups of 1,607 to 3,010 sq ft.
Ongoing projects include the serviced apartment Residensi Astrea and the condominium Allevia Mont'Kiara, both by UEM Sunrise Bhd. The former is scheduled to be completed in 2Q2023 and the latter by 2025.
Selangor prices stable
In Bandar Sunway, the average capital value and asking price have remained broadly stable at RM574 psf, with little variation q-o-q. However, the y-o-y prices did drop slightly by 1%.
"Unlike the prime city markets, the price gap between asking prices and capital values remained rather low at 4%, indicating a healthy demand-supply dynamic in the zone. No new projects were launched in the review quarter," says Fong. 
Among the newer developments in Bandar Sunway are the SoHo development Union Suites (by Symphony Life Bhd) and the serviced apartment Greenfield Residence (Cicet Asia Development Sdn Bhd). Both were completed last year.
In Subang Jaya, the average capital value continued to be subdued, falling by 1.2% y-o-y and recording a negligible change of +0.2% q-o-q to RM507 psf. The average asking price dropped by 2.4% y-o-y and 1% q-o-q.
The quarter under review saw the launch of the second phase of Alira @ Metropark by MCT Bhd. Launched in July, the project offers 340 units with built-ups ranging from 850 to 1,048 sq ft. With the indicative selling price from RM655,800, the project is expected to be completed in 2026.
"While we expect the subsale market in Subang Jaya to remain challenging in the near term, we have noticed increasing buyer interest in this area. The freehold land status and amenity-rich location, including the rail transportation system, remain selling points," says Fong.
Ongoing projects in Subang Jaya include Aurora Subang Jaya (by Sime Darby Property Bhd), Dorsett Waterfront Subang (Malaysia Land Properties Sdn Bhd, or Mayland), SouthPlace Residences @ Tropicana Metropark (Tropicana Corp Bhd) and ­Alira @ Metropark Phase 1. All the serviced residences are earmarked to be completed in 2023, except for SouthPlace Residences, which should be ready by 2024.
In Petaling Jaya, the average capital value of the sampled properties remained unchanged at RM630 psf for both q-o-q and y-o-y. The asking price moderated marginally by -0.2% y-o-y and +0.1% q-o-q at RM638 psf. "The price gap between capital values and asking prices remained thin in this favourable location," says Fong.
During the quarter, Paramount Corp Bhd held its soft launch of Phase 1 of The Atera in August. The project comprises 756 units with sizes ranging from 770 to 1,419 sq ft.
The same quarter saw a new completion in Petaling Jaya, namely PPB Group Bhd's Megah Rise in SS24 Taman Megah.
Ongoing projects in Petaling Jaya include Sunway Serene and Sunway D'Hill Residences (by Sunway Bhd), Tropicana Miyu (Tropicana Temokin Sdn Bhd), Central Park Damansara and The Arcuz (Exsim Group), Panorama Residences (LLC Properties Sdn Bhd), The Mate and Stellar Damansara (OCR Group), Ruby Seapark (Midas De Sdn Bhd), Myara Park (Puncakdana Sdn Bhd), Dwitara Residences @ Surya PJ South and Mahogany Residences (Asian Pac Holdings Bhd), and Helix2 @ PJ South (Eupe Corp Bhd).
Scheduled for completion next year are The Arcuz, Sunway Serene and Panorama Residences in Kelana Jaya as well as The Mate in Damansara Jaya.
The content is a snapshot from Publisher. Refer to the original content for accurate info. Contact us for any changes.
Related Stocks
Comments