Insider Moves: Econframe Bhd, GFM Services Bhd, Gabungan AQRS Bhd, UMW Holdings Bhd, Astro Malaysia Holdings Bhd, Malaysia Marine and Heavy Engineering Holdings Bhd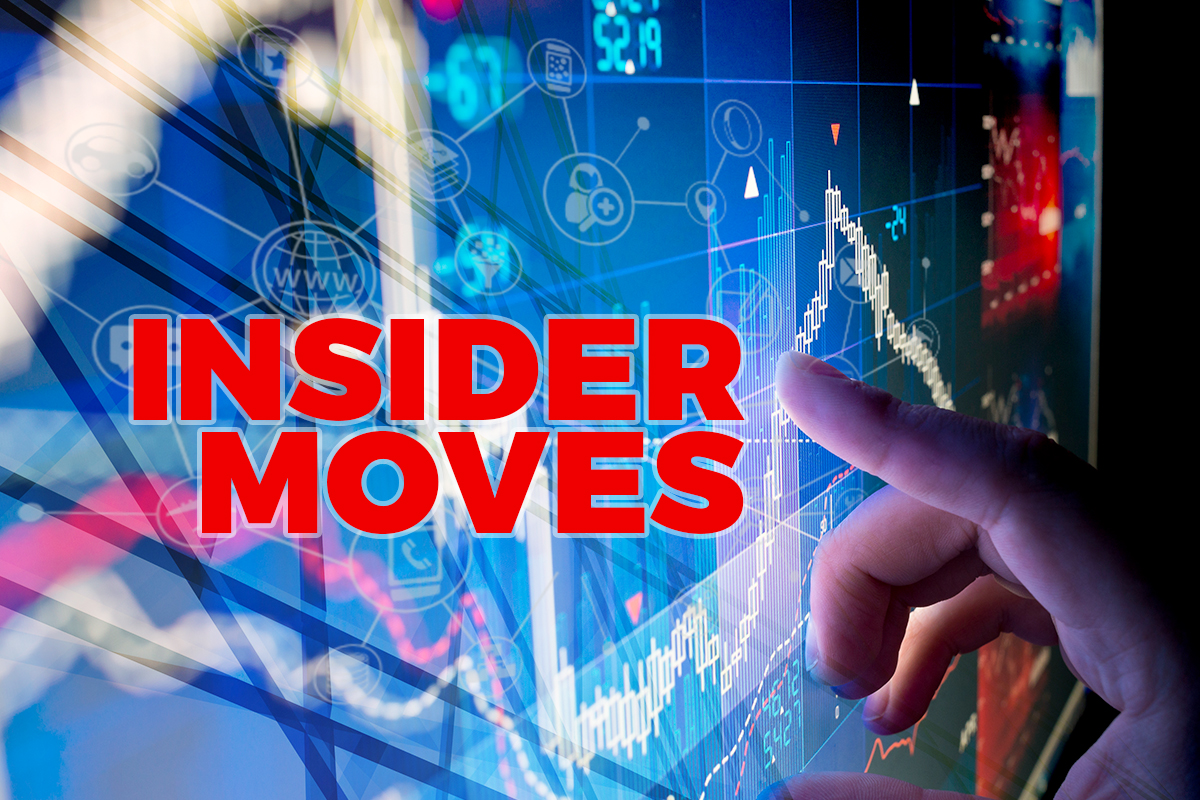 Notable filings
For the week of Dec 5 to 9, notable changes in shareholding at Bursa Malaysia-listed companies included those at Econframe Bhd. Privately held Perintis Amanah Bhd (formerly known as Infinity Trustee Bhd) sold 10.5 million shares in the door and window frame manufacturer to reduce its stake to 8.31%, or 27 million shares.
Over the same period, Datuk Hooi Jia Hao and Datuk Ng Wei Yee acquired three million and 2.35 million shares in Econframe respectively, nudging their shareholding to 29.61 million shares (9.11% stake) and 19.79 million shares (6.09% stake).
Hooi emerged as a substantial shareholder of Econframe on Jan 17 this year with a 9.73% stake, or 31.61 million shares. Ng followed suit four days later with 5.37% equity interest, or 17.45 million shares. Perintis Amanah became a substantial shareholder on Jan 17 with an 11.54% stake, or 37.5 million shares.
Econframe's share price hit a 52-week high of RM1.11 on Dec 9, having gained about 100% since end-August. The counter closed at 95 sen last Wednesday, which translates to a market capitalisation of RM308.8 million.
At facilities management player GFM Services Bhd, key members of the board of directors and management increased their stakes in the company following a private placement of 115.08 million shares, or 20% of the company's share base, at an issue price of 13.8 sen.
GFM executive vice-chairman Ruslan Nordin acquired 28.77 million shares via the private placement, increasing his direct stake to 8.84%, or 61.07 million shares. In total, he has direct and indirect equity interest of 19.68%, or 135.87 million shares.
GFM managing director Mohammad Shahrizal Mohammad Idris acquired 14.38 million shares via the private placement as well, nudging his shareholding to 101.63 million shares, or 14.72% equity interest. Similarly, non-independent non-executive director Zainal Amir acquired 14.38 million shares via the private placement to raise his stake to 13.71%, or 94.68 million shares.
GFM's share price had risen more than 50% since end-October to close at 20 sen last Wednesday, giving the company a market value of RM138.1 million.
The Employees Provident Fund (EPF) has been trading the shares of construction outfit Gabungan AQRS Bhd, but it was a net seller during the week in review, having hived off 2.34 million shares. It still has 27.51 million shares, or 5.07% equity interest, in the company.
Gabungan AQRS' share price hit a 52-week low of 25 sen on Oct 17. The stock closed at 27.5 sen last Wednesday, valuing the company at RM149.3 million.
During the period in review, EPF actively traded the shares of diversified group UMW Holdings Bhd and ended the week with 135.1 million shares, or 11.56% equity interest. In early November, the provident fund held 141.77 million shares, or 12.13%, of the conglomerate.
Meanwhile, Kumpulan Wang Persaraan (Diperbadankan) acquired 1.76 million shares in UMW Holdings during the week in review, bumping up its shareholding to 105.37 million shares, or 9.02% equity interest.
Since hitting a 52-week low of RM2.77 on July 18, UMW Holdings' share price has gained almost 19%. The stock closed at RM3.33 last Wednesday to give the group a market capitalisation of RM3.89 billion.
Notable movements
Astro Malaysia Holdings Bhd's share price hit a historical low of 64 sen on Nov 7, having shed 38% over the past eight months. However, the counter gained almost 11% over a week to close at 71.5 sen last Wednesday.
EPF has been selling shares in the pay television operator. During the week in review, it disposed of 462,100 shares to trim its stake to 6.14%, or 320.43 million shares. In early August, the provident fund held 6.67% equity interest, or 347.87 million shares, in Astro.
Malaysia Marine and Heavy Engineering Holdings Bhd's (MMHE) share price had gained more than 50% since late October to close at 61.5 sen last Wednesday.
On Dec 6, MMHE's shares hit 67 sen apiece — the highest since early April 2021 — buoyed by an announcement to Bursa Malaysia in late November that the oil and gas fabricator had secured a RM4.5 billion engineering, procurement, construction, installation and commissioning contract from Petronas Carigali Sdn Bhd, the exploration arm of national oil company Petroliam Nasional Bhd (Petronas), for the construction of an eight-legged jacket for the Kasawari Carbon Capture and Storage Project. The project is expected to keep the company busy for 35 months.
MMHE is 66.5% controlled by MISC Bhd, which in turn is 51%-owned by Petronas.
During this period of share price strength, Minister of Finance Inc-owned Urusharta Jamaah Sdn Bhd sold 437,300 shares in MMHE to trim its shareholding to 83.41 million shares, or 5.21% equity interest. It has been trading the shares for several months. It held a 5.12% stake, or 81.89 million shares, in MMHE at end-May.
The content is a snapshot from Publisher. Refer to the original content for accurate info. Contact us for any changes.
Related Stocks
Comments