United Malacca 2Q profit down over 50% y-o-y on lower CPO prices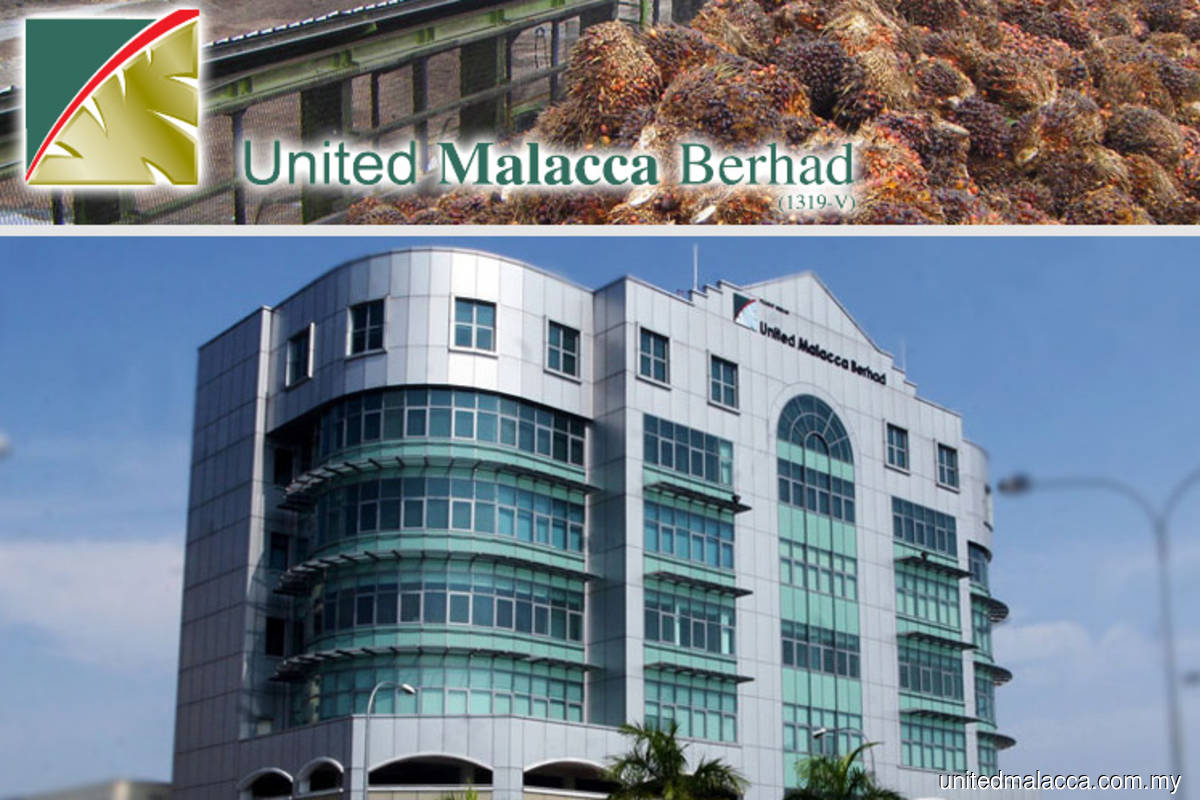 KUALA LUMPUR (Dec 27): United Malacca Bhd's net profit for its second quarter ended Oct 31, 2022 (2QFY2023) fell 56.5% year-on-year (y-o-y) to RM15.71 million, from RM36.1 million, as lower crude palm oil (CPO) prices more than offset higher production.
In 2QFY2023, United Malacca's revenue dipped by 2.6% to RM140.13 million from RM143.85 million.
Its basic earnings per share fell to 7.49 sen, from 17.21 sen, it said in its filing.
Nevertheless, the group announced its first interim single-tier dividend of five sen per share, to be paid on Jan 20, 2023. Its ex-date is Jan 11, followed by the entitlement date of Jan 12.
Average CPO price fell 7.9% to RM3,985 per tonne in 2QFY2023, from last year's RM4,327 per tonne, while palm kernel price fell 14.16% to RM2,334 per tonne on average, from RM2,719 per tonne.
This was as fresh fruit bunch (FFB) production rose 16.63% to 101.98 tonnes in the current quarter from 87.44 tonnes in 2022.
In cumulative first half ended Oct 31, 2022 (1HFY2023), United Malacca's net profit fell by 30% to RM40.01 million from RM56.94 million in 1HFY2022, although revenue improved 18.88% to RM307.57 million, from RM258.72 million.
The net profit's decline was due to higher depreciation, net fair value changes on biological assets, higher interest expenses and net loss on foreign exchanges, offset by higher investment income.
Moving forward, the group expects FFB production to increase in 2HFY2023 due to higher yield profile, albeit with higher operating costs resulting from higher material and labour costs.
"Assuming CPO prices remain at the current level, the group expects satisfactory results for FY2023," said the group on its current year's prospects.
United Malacca's share price closed six sen or 1.1% higher at RM5.50 on Tuesday (Dec 27), giving it a market capitalisation of RM1.15 billion.
The content is a snapshot from Publisher. Refer to the original content for accurate info. Contact us for any changes.
Related Stocks
Comments