BCorp, Ranhill Utilities, Comintel, Techbond, Toyo Ventures, United Malacca, G Capital, KNM, Infomina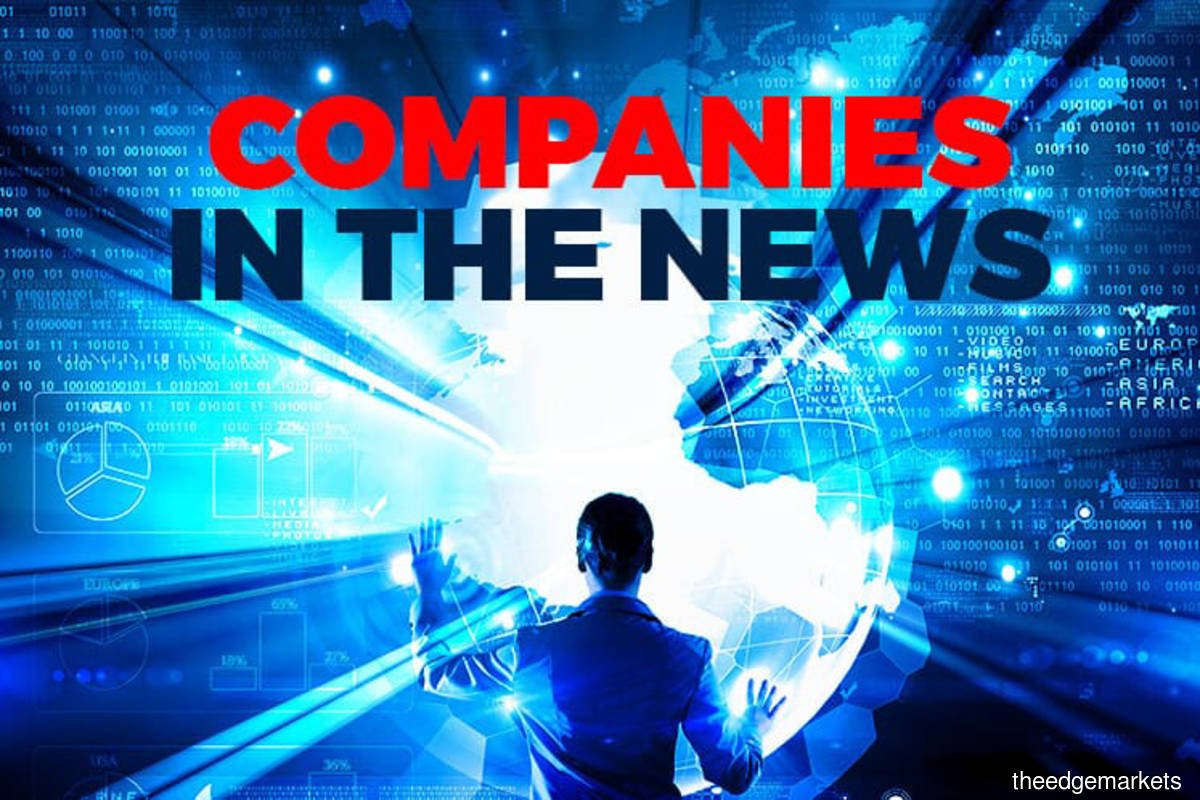 KUALA LUMPUR (Dec 27): Here is a brief recap of some corporate announcements that made the news on Tuesday (Dec 27), including Berjaya Corp Bhd, Ranhill Utilities Bhd, Comintel Corp Bhd, Techbond Group Bhd, Toyo Ventures Holdings Bhd, United Malacca Bhd, G Capital Bhd, KNM Group Bhd and Infomina Bhd.
Berjaya Corp Bhd's (BCorp) major shareholder and chairman Tan Sri Vincent Tan Chee Yioun has trimmed his stake at the diversified group, which is in the midst of evaluating a potential acquisition involving a licensed entity governed by Bank Negara Malaysia under the Financial Services Act 2013. To initiate his stake sale, the tycoon sold 400 million shares via direct business transaction on Dec 22. Tan owns a 12.95% direct interest and a 13.29% indirect interest after the share sales.
Ranhill Utilities Bhd, via its unit Ranhill Water Services Sdn Bhd, has secured a RM38.5 million contract from the Public Works Department to upgrade the piping system for treated water supply at the Royal Malaysian Navy Base in Lumut, Perak. The project is estimated to span 27 months starting from Jan 6, 2023, and be completed by March 27, 2025.
Minority shareholders of Comintel Corp Bhd have been advised to reject a mandatory takeover offer launched by the company's largest shareholder Datuk Jackson Tan Kak Seng to acquire the remaining shares he does not own at 15 sen apiece or RM24.97 million. Independent adviser BDO Capital Consultants Sdn Bhd held the view that the offer is "not fair and not reasonable" and recommended that shareholders reject Tan's offer.
Techbond Group Bhd is spending RM57.25 million cash to acquire a company that produces adhesives and its related chemicals under the business empire of tycoon Robert Kuok. The industrial adhesives producer entered into an agreement to buy a 99.57% stake in Malayan Adhesives and Chemicals Sdn Bhd from Chemquest Sdn Bhd, which is 55% owned by PPB Group Bhd and 45% owned by Kuok Brothers Sdn Bhd.
Toyo Ventures Holdings Bhd, whose share price gained 65% in the last week, is going to issue irredeemable convertible unsecured loan stocks to settle RM354 million worth of debts related to its Vietnam power plant project. The manufacturer plans to issue 295 million ICULS at RM1.20 apiece to settle the bulk of the RM355.15 million debt owed to three creditors — Ng Lu Siong @ Ng Soon Huat, Eng Lian (L) Inc, and Bukit Asa Sdn Bhd.
United Malacca Bhd's net profit for its second quarter financial year ended Oct 31, 2022 fell 56.5% to RM15.71 million from RM36.1 million, as lower crude palm oil prices more than offset higher production. In the quarter, United Malacca's revenue dipped by 2.6% to RM140.13 million from RM143.85 million. Its basic earnings per share fell to 7.49 sen from 17.21 sen. The group will pay a first interim dividend of five sen per share on Jan 20, 2023.
G Capital Bhd's 96%-owned Gunung Hydropower Sdn Bhd has signed a 21-year renewable energy power purchase agreement with Tenaga Nasional Bhd (TNB). Under the deal, the utilities giant will buy electricity generated by Gunung Hydropower's Perak mini-hydropower plant at a feed-in-tariff rate of 24.6 sen per kilowatt hour. Gunung Hydropower entered into the deal with TNB on Dec 9. The agreement will commence from the commercial operation date of the plant, slated for May 11, 2027.
Cash-strapped KNM Group Bhd, which announced a default on three credit facilities totalling RM417.6 million earlier this month, has triggered another default — this time on the principal repayment of US$3.4 million (RM15.04 million), with an outstanding interest of US$16,104, due to Bank of China (Malaysia) Bhd. The default, via its wholly owned KNM Capital Labuan Ltd, occurred on Dec 26.
Infomina Bhd's subsidiary Infomina (Thailand) Co Ltd has received a purchase agreement from Siam Commercial Bank Public Co Ltd (SCB) to provide upgrade and transformation solutions to SCB's core banking applications for US$28.44 million. The agreement is for the provision of technology application and infrastructure operations, maintenance and support services, as well as to provide solutions to improve and implement the SCBX Group Application Programming Interface gateway.
The content is a snapshot from Publisher. Refer to the original content for accurate info. Contact us for any changes.
Related Stocks
Comments