SEGi announces two sen dividend, purchase of two K-12 education companies from MD Hii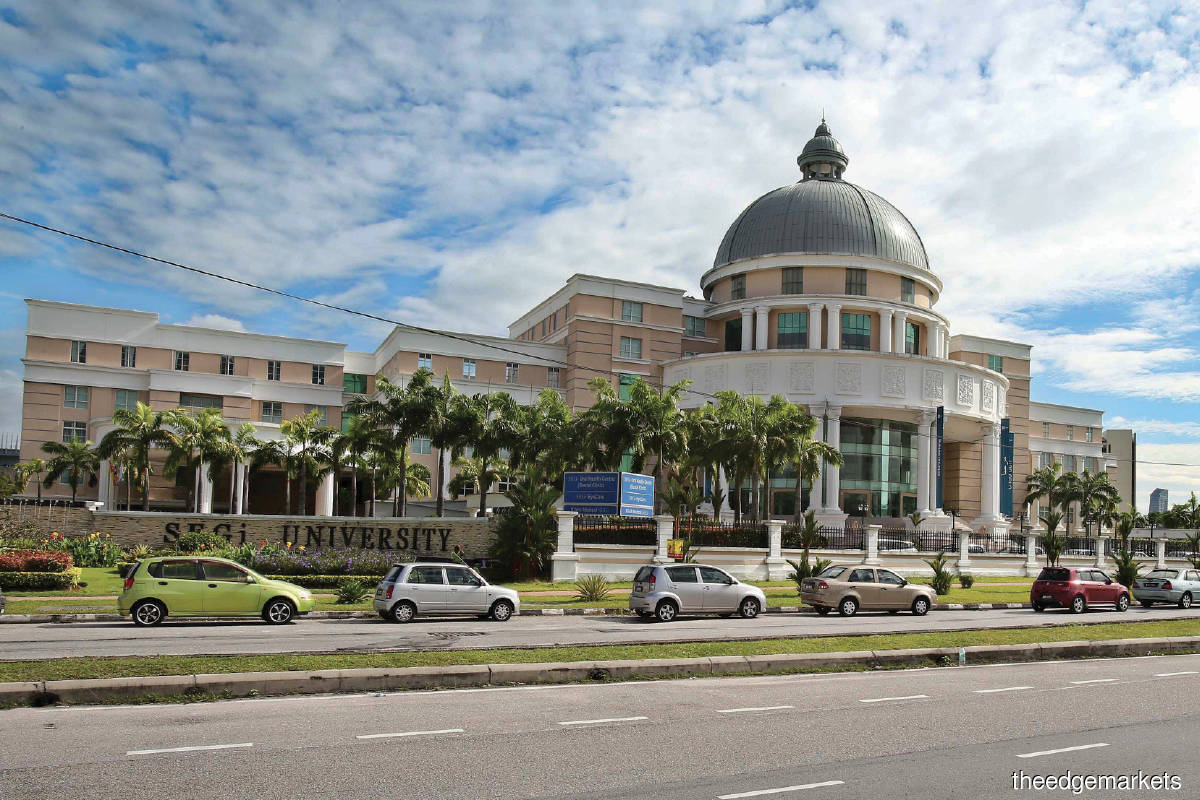 KUALA LUMPUR (Dec 28): SEG International Bhd (SEGi), which operates the SEGi Group of Colleges, is planning to pay a second interim dividend of two sen per share for its financial year 2022 (FY2022), and to buy two companies involved in the K-12 education business for RM700,000 in an all-cash deal to expand its business.
The interim dividend will be paid on Jan 20, 2023, with the ex-date falling on Jan 11, according to SEGi's Bursa Malaysia filing on Wednesday (Dec 28).
SEGi made a net profit of RM11.14 million for its third quarter ended Sept 30, 2022, down 19% from RM13.7 million in the previous year's corresponding quarter, as revenue dropped to RM54.82 million from RM58.81 million amid higher distribution and administrative expenses.
For its nine months ended Sept 30, the group made a net profit of RM31.73 million, down 9% from RM34.76 million in the corresponding period in FY2021, as revenue dipped to RM163.2 million from RM166.37 million.
Meanwhile, SEGi is buying the two companies — Peninsula Education Sdn Bhd and Imperial Education (Ipoh) Sdn Bhd (IEISB) — which are involved in the K-12 education business from its managing director cum largest shareholder Tan Sri Hii Chii Kok.
It is buying Peninsula Education, the sole licence holder of Australian Victorian primary and secondary curriculum for students from kindergarten to year 12, for RM500,000 from Hii's company, Global Activate Sdn Bhd.
It will be acquiring IEISB for RM200,000 from HCK Education Sdn Bhd, another company controlled by Hii. IEISB operates the Imperial International School in Ipoh, which prepares students for the Cambridge International General Certificate and the Cambridge A levels, among others.
Both deals come with a put option for SEGi to sell the companies back to Hii's vehicles at the same price in the six months prior to the full third year (months 31st to 36th) after the transactions are completed.
"The proposed acquisitions will enable the group to extend into the K-12 education business and allow SEGi to enjoy the benefits of downstream integration. SEGi will further expand its educational ecosystem to include and cater for students aged five to 16 years. This is in line with SEGi's intention to expand its business into K-12 education," said SEGi in a separate filing.
SEGi's share price closed unchanged at 65 sen on Wednesday, giving the group a market capitalisation of RM822.73 million.
The content is a snapshot from Publisher. Refer to the original content for accurate info. Contact us for any changes.
Related Stocks
Comments