FBM KLCI ends at intraday high, boosted by banking, utilities stocks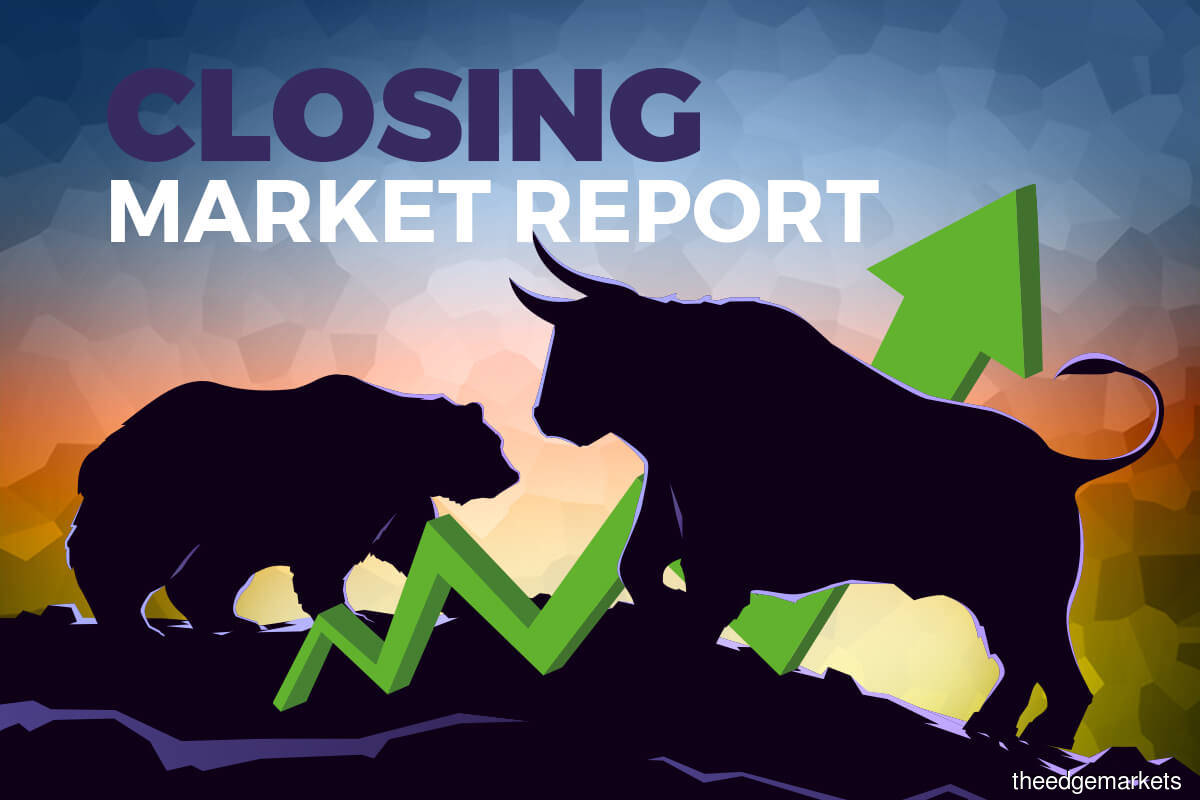 KUALA LUMPUR (Dec 29): Bursa Malaysia ended in an upbeat mode on Thursday (Dec 29) on window dressing in banking, utilities, and plantation counters.
Lower liners under the ACE Market have also put on a steady recovery from earlier losses.
At 5pm, the benchmark FTSE Bursa Malaysia KLCI (FBM KLCI) jumped 11.52 points to end at an intraday high of 1,491.63 from Wednesday's closing of 1,480.11.
The market bellwether opened 3.84 points lower at 1,476.27 and hit its lowest of 1,472.54 during the mid-morning session.
Market breadth turned positive with gainers outpacing losers 482 to 398 gainers, while 404 counters were unchanged, 984 untraded, and 63 others suspended.
Turnover, however, declined to 2.43 billion units worth RM1.52 billion versus 2.65 billion units worth RM1.82 billion on Wednesday.
Rakuten Trade Sdn Bhd vice president of equity research Thong Pak Leng said the FBM KLCI continued its uptrend despite the regional market weakness, thanks to buying support from foreign funds and local retail investors.
Regionally, key indices were mostly in the negative territory following the selldown on global markets overnight.
"Back home, we believe the direction for the benchmark index will remain positive.
"Global investors expect an economic boost from China's relaxed Covid-19 restrictions, while the western bloc will continue to deal with the lagging effect of monetary tightening that could put a damper on economic growth," he told Bernama.
Hence, Thong believes global funds will return to East Asia in 2023 and expects Malaysia to benefit from the spillover effects.
"As such, we see the FBM KLCI breaking the 1,500 mark towards the year-end," he added.
Among the heavyweights, CIMB Group Holdings Bhd perked up 15 sen to RM5.80, RHB Bank Bhd rose 15 sen to RM5.75, Public Bank Bhd added five sen to RM4.35, Sime Darby Plantation Bhd increased eight sen to RM4.65, and IHH Healthcare Bhd gained 10 sen to RM6.23.
Tenaga Nasional Bhd added 16 sen to RM9.46, and Kuala Lumpur Kepong Bhd was 26 sen higher at RM21.96.
Of the actives, Top Glove Corp Bhd added 1.5 sen to 91 sen, while EA Holdings Bhd stood at one sen, followed by Eduspec Holdings Bhd at two sen and Vinvest Capital Holdings Bhd at 19.5 sen, as all three counters were flat.
On the index board, the FBM Emas Index rose 62.3 points to 10,681.2, the FBMT 100 Index went up 64.9 points to 10,400.58, the FBM Emas Shariah Index garnered 34.02 points to 10,884.4, the FBM 70 Index ticked up 14.2 points to 13,024.43, while the FBM ACE Index put on 58.51 points to 5,346.21.
Sector-wise, the Financial Services Index climbed 167.67 points to 16.535.71, the Plantation Index inched up 47.7 points to 7,047.92, the Industrial Products and Services Index improved 0.33 of-a-point to 181.23, while the Energy Index shed 9.3 points to 774.31.
The Main Market volume dwindled to 1.4 billion shares worth RM1.25 billion against 1.6 billion shares worth RM1.5 billion on Wednesday.
Warrants turnover fell to 334.31 million units valued at RM68.49 million versus 397.96 million units valued at RM75.8 million on Wednesday.
The ACE Market volume expanded to 695.04 million shares worth RM202.06 million compared with 650.66 million shares worth RM245 million previously.
Consumer products and services counters accounted for 245.23 million shares traded on the Main Market, industrial products and services (419.85 million), construction (27.8 million), technology (157.68 million), SPAC (nil), financial services (52.67 million), property (74.36 million), plantation (20.53 million), REITs (3.73 million), closed/fund (25,000), energy (160.63 million), healthcare (157.29 million), telecommunications and media (20.13 million), transportation and logistics (37.63 million), and utilities (21.37 million).
The content is a snapshot from Publisher. Refer to the original content for accurate info. Contact us for any changes.
Related Stocks
Comments