Bursa ends 2022 on high note despite KLCI failing to stay above 1,500 level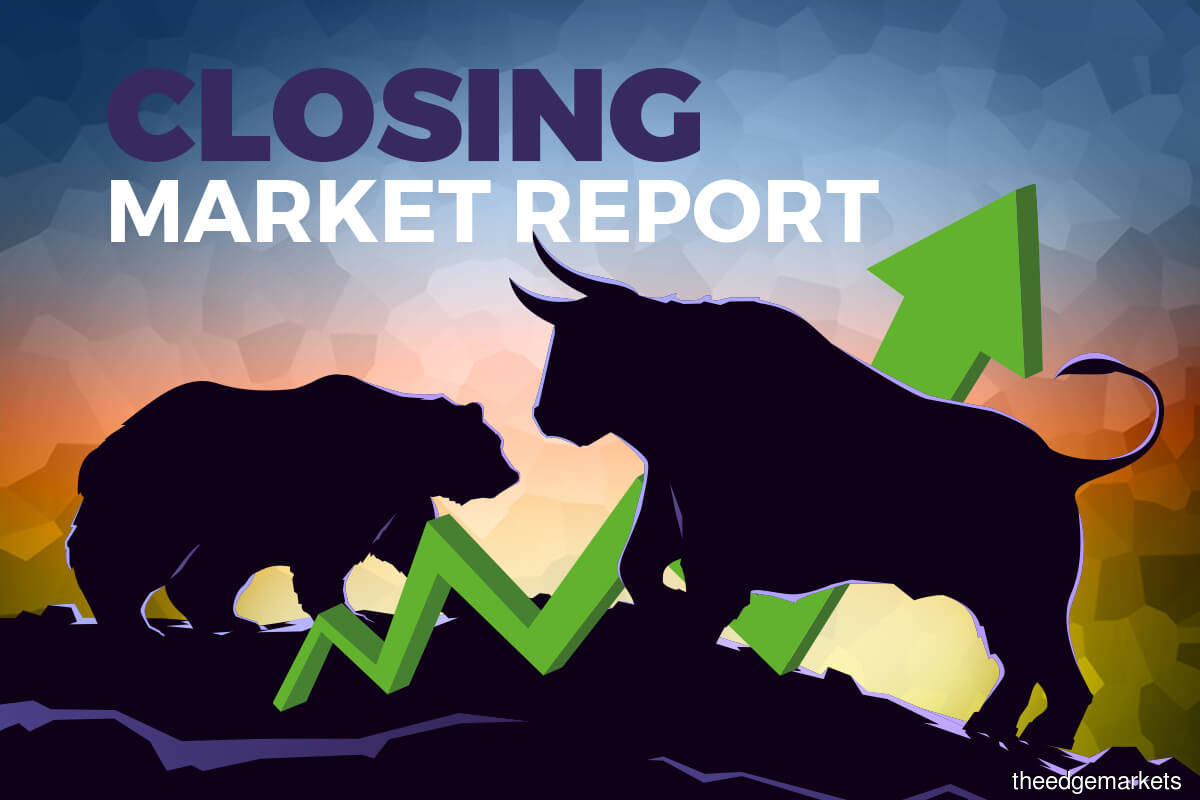 KUALA LUMPUR (Dec 30): Bursa Malaysia took a slight breather in the late session as profit-taking set in on the final trading day of this year, before regaining momentum to swing to an upbeat mode despite the barometer index failing to stay above the key 1,500 level.
The morning session performance was stellar until the benchmark FTSE Bursa Malaysia KLCI (FBM KLCI) began to fluctuate between gains and losses in the afternoon session to end the day at 1,495.49, up 3.86 points, thanks to the rally in Petronas Dagangan Bhd and Tenaga Nasional Bhd stocks.
The market bellwether opened 0.3 points higher at 1,491.93 and hit an intra-day high of 1,503.33 and an intra-day low of 1,479.13 on Friday (Dec 30).
Market breadth turned mixed with 445 gainers and 443 losers, while 413 counters were unchanged, 954 untraded, and 49 others suspended.
Turnover was unchanged at 2.43 billion units but value was higher at RM2.51 billion compared to Thursday's RM1.52 billion.
Year-to-date, the index dipped 3.6% against 1,549.05 recorded at the close on Jan 3.
Rakuten Trade Sdn Bhd vice president of equity research Thong Pak Leng said said investors began to book profit from surging stocks, pressuring the index significantly in the afternoon session.
Other regional markets were also positive but ended the day with modest gains, mirroring the local trend.
Japan's Nikkei 225 ended almost flat at 26,094.5, Straits Times Index added 0.06% to 3,251.32, Hang Seng Index was 0.2% higher at 19,781.41, and Shanghai Composite Index was 0.51% higher at 3,089.26.
The domestic market earlier on Friday saw strong window-dressing activities from foreign funds and local retail investors.
"Overall, the FBM KLCI is trading at around 13 times the price-to-earnings ratio as compared with its five-year average of around 18 times, hence still offering potential upsides," he told Bernama.
Among the heavyweights, Petronas Dagangan soared RM1 to RM23, Tenaga Nasional jumped 17 sen to RM9.63, and Sime Darby Bhd added nine sen to RM2.30.
Nestle (Malaysia) Bhd chalked up RM2 to RM140, Kuala Lumpur Kepong Bhd bagged 40 sen to RM22.36, and Telekom Malaysia Bhd was 10 sen higher at RM5.40.
On the other hand, Public Bank Bhd lost three sen to RM4.32, Malayan Banking Bhd (Maybank) eased four sen to RM8.70, and Maxis Bhd was five sen lower at RM3.84.
As for the actives, Advance Synergy Bhd was flat at 17.5 sen, Top Glove Corp Bhd shed half-a-sen to 90.5 sen, AHB Holdings Bhd gained half-a-sen to 12 sen, and Cypark Resources Bhd rose five sen to 47 sen.
On the index board, the FBM Emas Index increased 20.35 points to 10,701.55, the FBMT 100 Index went up 19.22 points to 10,419.8, and the FBM Emas Shariah Index garnered 54.15 points to 10,938.55.
The FBM 70 Index fell 9.41 points to 13,015.02 while the FBM ACE Index eased 37.88 points to 5,308.33.
Sector-wise, the Financial Services Index dipped 35.4 points to 16,501.31, the Plantation Index added 36.76 points to 7,084.68, the Industrial Products and Services Index put on 0.55 points to 181.78, and the Energy Index perked up 1.88 points to 776.19.
The Main Market volume expanded to 1.5 billion shares worth RM2.2 billion against 1.4 billion shares worth RM1.25 billion on Thursday.
Warrants turnover increased to 370.58 million units valued at RM73.08 million versus 334.31 million units valued at RM68.49 million.
The ACE Market volume dwindled to 563.76 million shares worth RM239.11 million compared with 695.04 million shares worth RM202.06 million previously.
Consumer products and services counters accounted for 346.91 million shares traded on the Main Market, industrial products and services (329.77 million), construction (36.59 million), technology (210.49 million), SPAC (nil), financial services (89.27 million), property (89.23 million), plantation (35.80 million), REITs (3.59 million), closed/fund (nil), energy (67.56 million), healthcare (114.92 million), telecommunications and media (68.62 million), transportation and logistics (53.79 million), and utilities (50.48 million).
The content is a snapshot from Publisher. Refer to the original content for accurate info. Contact us for any changes.
Related Stocks
Comments