JAKS-KACC JV filing application to stay adjudication decision to pay GUH's unit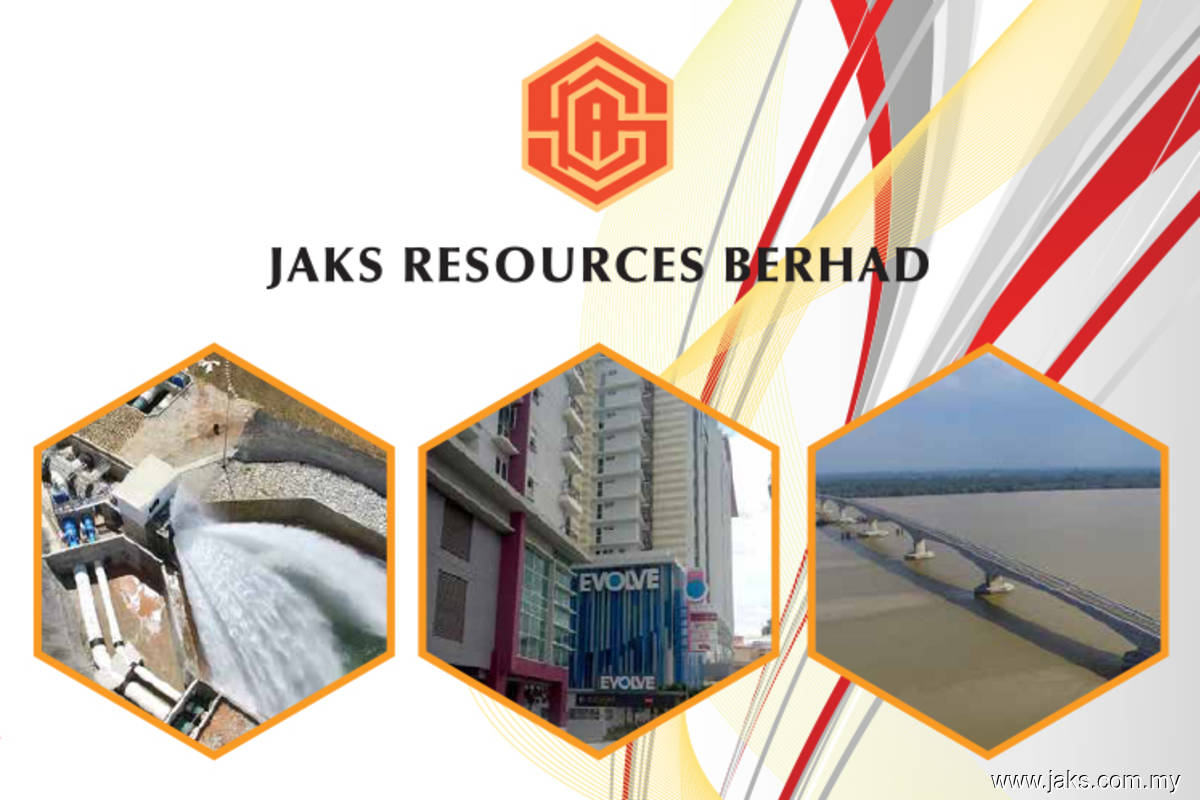 KUALA LUMPUR (Jan 12): A joint venture (JV) of JAKS Resources Bhd is filing an application to stay and set aside the adjudication decision to pay RM11.49 million to GUH Holdings Bhd's unit, plus other interests, costs and adjudicator's fees, following the termination of a work contract.
JAKS Resources said this after the JV unit — JAKS-KACC JV, which comprises JAKS Sdn Bhd and KACC Construction Sdn Bhd — on Jan 10 received the originating summons by GUH's unit Teknoserv Engineering Sdn Bhd to enforce the adjudication decision.
The adjudication decision delivered on Dec 23, 2022 was in favour of Teknoserv — which ordered JAKS-KACC JV to pay Teknoserv within 14 days of the award date.
In a Bursa Malaysia filing on Thursday (Jan 12), JAKS Resources said JAKS-KACC JV had issued and served a notice of arbitration to commence proceedings against Teknoserv on Dec 23, 2022.
It said the reliefs sought by JAKS-KACC JV included a declaration that Teknoserv's self-determination of its employment is wrong and unlawful, and general damages arising from the alleged wrongful termination and unlawful self-determination.
JAKS-KACC JV also sought a loss and damage amounting to RM11.77 million, along with costs and disbursements, pre-award and post-award interest, and other reliefs the learned arbitrator deems just and appropriate.
"The solicitors for JAKS-KACC JV have advised that JAKS-KACC JV has strong merits in the above arbitration proceedings, and JAKS-KACC JV intends to vigorously oppose Teknoserv's enforcement proceedings," JAKS Resources said on Thursday.
JAKS-KACC JV has earlier proposed the appointment of a single arbitrator and for the arbitration proceedings to be held at the Asian International Arbitration Centre, with the seat of arbitration being in Kuala Lumpur.
According to JAKS Resources' past filings, it said JAKS-KACC JV did not accept the unilateral termination by Teknoserv on the sub-contract work JAKS-KACC JV gave Teknoserv to build a new network pumping station in Batu, Jinjang-Kepong, Kuala Lumpur.
JAKS-KACC JV was formed to undertake the project. In July 2014, JAKS-KACC JV sub-contracted a portion of the works to Teknoserv with an original sum of RM63.5 million for the initial contract period up to Dec 31, 2017.
JAKS Resources said Teknoserv made several applications for extension of time to complete the works, and JAKS-KACC JV had allowed extension till Aug 2, 2021.
However, it said Teknoserv on July 5, 2021 issued to JAKS-KACC JV a notice to terminate the sub-contract.
Teknoserv subsequently initiated the adjudication proceedings and claimed RM22.6 million or such other sum as assessed by the adjudicator, together with interests and costs.
"JAKS-KACC JV is disputing the claim as it includes an uncertified amount to be verified and 'loss and expenses' claims which Teknoserv is not entitled to make under the sub-contract terms for 'loss and expenses' arising out of an extension of timeline," JAKS Resources said in a previous filing.
"Furthermore, the final claim amount would only be processed upon completion of the sub-contract works," JAKS Resources said.
GUH's share price closed unchanged at 41 sen on Thursday, valuing the group at RM114.91 million. JAKS Resources settled half a sen lower at 23.5 sen, giving it a market capitalisation of RM480.99 million.
Read also:
GUH sues JAKS Resources JV for failing to abide by adjudication order
The content is a snapshot from Publisher. Refer to the original content for accurate info. Contact us for any changes.
Related Stocks
Comments