Harn Len, MBSB, Ireka, Serba Dinamik, Capital A, Destini, Genetec, Careplus, Reneuco and JAKS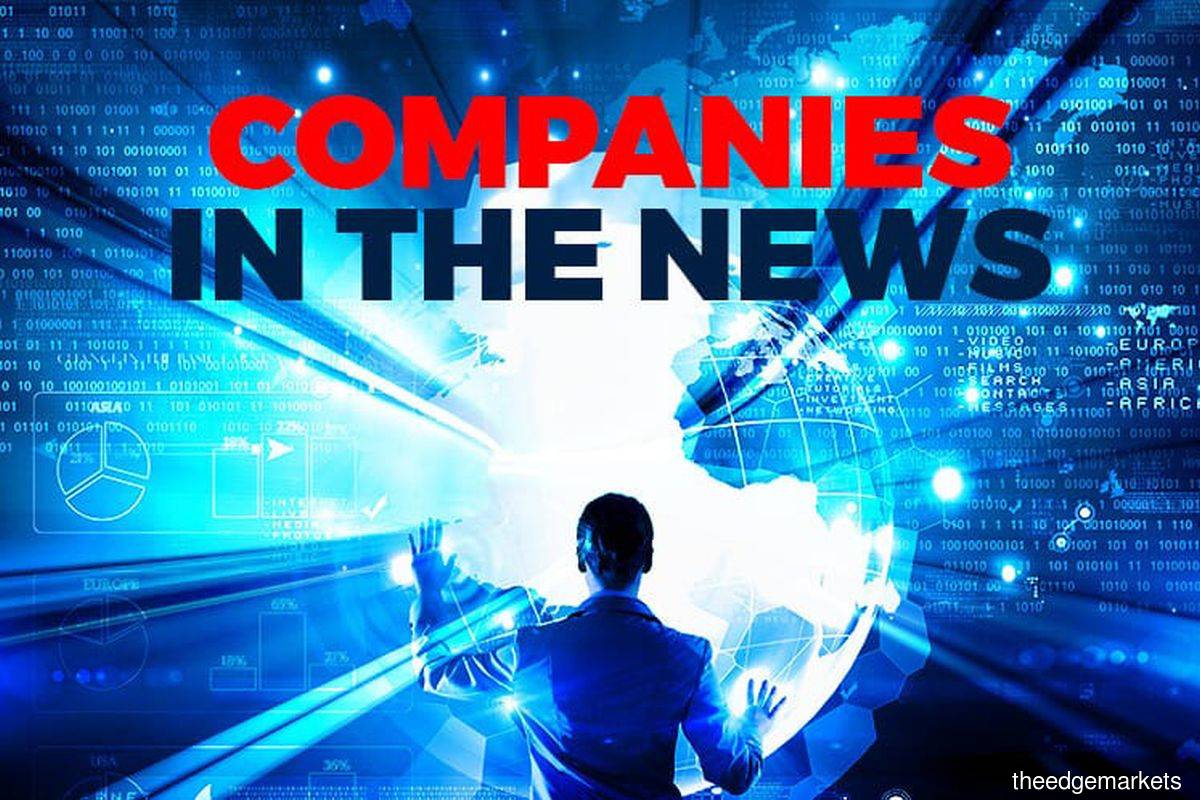 KUALA LUMPUR (Jan 12): Here is a brief recap of some corporate announcements that made the news on Thursday (Jan 12) involving Harn Len Corp Bhd, Malaysia Building Society Bhd, Ireka Corp Bhd, Serba Dinamik Holdings Bhd, Capital A Bhd, Destini Bhd, Genetec Technology Bhd, Careplus Group Bhd, Reneuco Bhd, and JAKS Resources Bhd.
Johor-based oil palm planter and property developer Harn Len Corp Bhd is acquiring a plantation outfit that owns 4,052.6 acres of plantation land in Rompin, Pahang, from textile giant Jakel group for RM54.7 million in a cash-plus-shares deal. The announcement confirmed a report by The Edge, citing sources, that Jakel group is injecting an asset with 4,000-acre agriculture land into Harn Len and will emerge as one of the group's substantial shareholders. Under the deal, Harn Len will acquire 100% stake in Almal Resources Sdn Bhd by issuing 31.27 million new shares at 70 sen apiece to fund 40% of the acquisition price, equivalent to RM21.9 million, while the remaining RM32.8 million will be funded by cash.
Malaysia Building Society Bhd's (MBSB) chairman Tan Sri Azlan Zainol, who was also former Employees Provident Fund chief executive officer, has passed away at a private hospital in Petaling Jaya at 2.40pm. Prior to his demise, Azlan was also serving as the chairman of Malaysian Resources Corp Bhd, Eco World International Bhd and YX Precious Metals Bhd, and was also a director in Kuala Lumpur Kepong Bhd.
Ireka Corp Bhd gave a profit warning that its financials are expected to be dragged by the huge losses in its wholly owned unit Ireka Engineering & Construction Sdn Bhd (IECSB) in the current third financial quarter ending March 31, 2023 (3QFY2023). Ireka decided to discontinue its application to place its loss-making unit under judicial management. By doing that, it would be required to reconsolidate the financial results of IECSB in 3QFY2023 if control of the unit remains with the company until then.
Serba Dinamik Holdings Bhd submitted its 2022 annual report for the financial year ended June 30, 2022 (FY2022), together with its audited consolidated financial statements for FY2022, to Bursa Malaysia Securities Bhd on Thursday, after much delay since Oct 31, 2022.
Capital A Bhd is optimistic about its potential growth this year, following a strong rebound in travel demand post-Covid-19, and expects to be out of Practice Note 17 (PN17) status by the end of this year, according to its CEO Tan Sri Tony Fernandes. He said the group plans to submit its finalised regularisation plan to Bursa Malaysia as early as February. To recap, Capital A fell into the PN17 list of Bursa Securities, a categorisation for distressed entities, in January 2022.
The Ministry of Defence has increased the ceiling value of a contract awarded to Destini Bhd in July 2020 for the supply of non-proprietary aircraft parts to the Royal Malaysian Air Force (RMAF) by RM60.5 million to RM181.5 million from RM121 million. The three-year contract that spans July 1, 2020, till June 30, 2023, allows Destini's wholly owned Destini Prima Sdn Bhd — together with 29 other local companies identified by the government — to bid on contracts should RMAF require any non-proprietary aircraft parts.
ACE Market-listed Genetec Technology Bhd has proposed to undertake a private placement of up to 10% of the company's total share base to raise as much as RM154.8 million to fund the expansion of its manufacturing facilities and working capital requirements. The placement exercise is to entail the issuance of up to 71.67 million shares to be placed out to independent third-party investors to be determined later, at an issue price to be fixed later.
Glove maker Careplus Group Bhd is planning to place out up to 114.6 million new shares or 20% of its enlarged issued share capital to raise as much as RM49.8 million before the end of this year, mainly for capital expenditure and working capital. The shares will be placed out to third-party investors in one or more tranches over a six-month period.
Reneuco Bhd (formerly known as KPower Bhd) proposed to undertake a private placement to raise as much as RM16.28 million for the working capital requirements of the East Coast Rail Link (ECRL) project, Kuala Nerus project and other existing operations and business expansions. The private placement entails the issuance of up to 54.28 million new shares — 10% of Reneuco's total issued shares — to independent third-party investors at an issue price to be determined.
JAKS Resources Bhd's joint venture (JV) is filing an application to stay and set aside the adjudication decision to pay RM11.49 million to GUH Holdings Bhd's unit, plus other interests, costs and adjudicator's fees, following the termination of a work contract. JAKS Resources said this after the JV unit — JAKS-KACC JV, which comprises JAKS Sdn Bhd and KACC Construction Sdn Bhd — on Jan 10 received the originating summons by GUH's unit Teknoserv Engineering Sdn Bhd to enforce the adjudication decision.
The content is a snapshot from Publisher. Refer to the original content for accurate info. Contact us for any changes.
Related Stocks
Comments