Advancecon plans private placement to fund large-scale solar project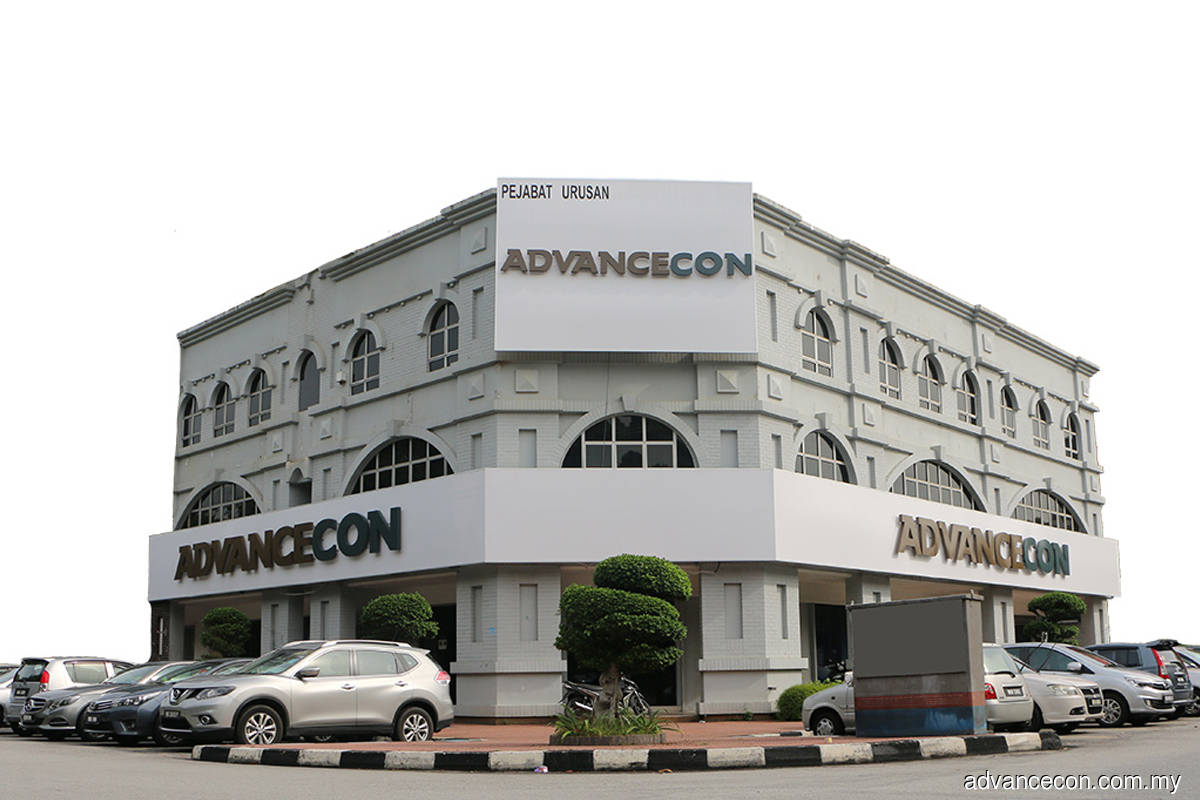 KUALA LUMPUR (Jan 13): Advancecon Holdings Bhd has proposed to undertake a private placement of up to 20% of the company's total share base to raise as much as RM21.85 million to fund the development of a solar photovoltaic (PV) project under the Large Scale Solar 4 (LSS4) @ MEnTARI programme.
The private placement will entail the issuance of up to 96.67 million shares to third-party investors to be identified later, at an issue price to be determined later, the civil engineering and earthwork services provider said in a Bursa Malaysia filing on Friday (Jan 13). As at Jan 9, 2023, Advancecon's total issued shares stood at 483.37 million shares.
However, based on an illustrative price of 22.6 sen per share — a discount of about 10% to the five-day volume-weighted average price of Advancecon shares up to and including Jan 9 of 25.11 sen — the company expects to raise RM21.85 million via the cash call.
Of the proceeds, Advancecon has earmarked RM21.74 million towards the development of the solar PV energy generating facility under the LSS4 project, while the remaining RM110,000 is allocated to defray the estimated expenses for the proposed placement exercise.
Advancecon noted that its indirect wholly owned unit LSS TPG Sdn Bhd had on Aug 18, 2021, entered into a power purchase agreement (PPA) with Tenaga Nasional Bhd (TNB) to design, construct, own, operate and maintain a 26-megawatt (MW) solar PV energy generating facility in Kuala Langat, Selangor. The PPA received a four-year extension from the Energy Commission in August last year, prolonging the tenure to 25 years.
"As at Jan 9, the development of the solar power plant has yet to commence. The construction for the solar power plant is targeted to commence in March 2023 and is expected to take up to 10 months to complete," the company said, noting that the solar power plant is expected to be commissioned in the fourth quarter of 2023.
Of the RM21.74 million allocated towards the development of the project under LSS4, RM15.8 million or 72.7% is to be used to buy solar panels and related materials, while another RM5.7 million (26.2%) will be utilised for sub-contracting works and engineering expenses. The remaining RM239,000 (1.1%) in proceeds ring-fenced for the project is for interconnection works and contingency costs.
Advancecon said that barring any unforeseen circumstances and subject to requisite approvals — from Bursa Securities and the company's shareholders — the proposed private placement is expected to be completed by the first quarter of 2023.
Shares in Advancecon finished half a sen or 1.96% lower at 25 sen, giving the company a market capitalisation of RM123.19 million.
The content is a snapshot from Publisher. Refer to the original content for accurate info. Contact us for any changes.
Related Stocks
Comments