Bursa in negative territory at midday amid mixed regional markets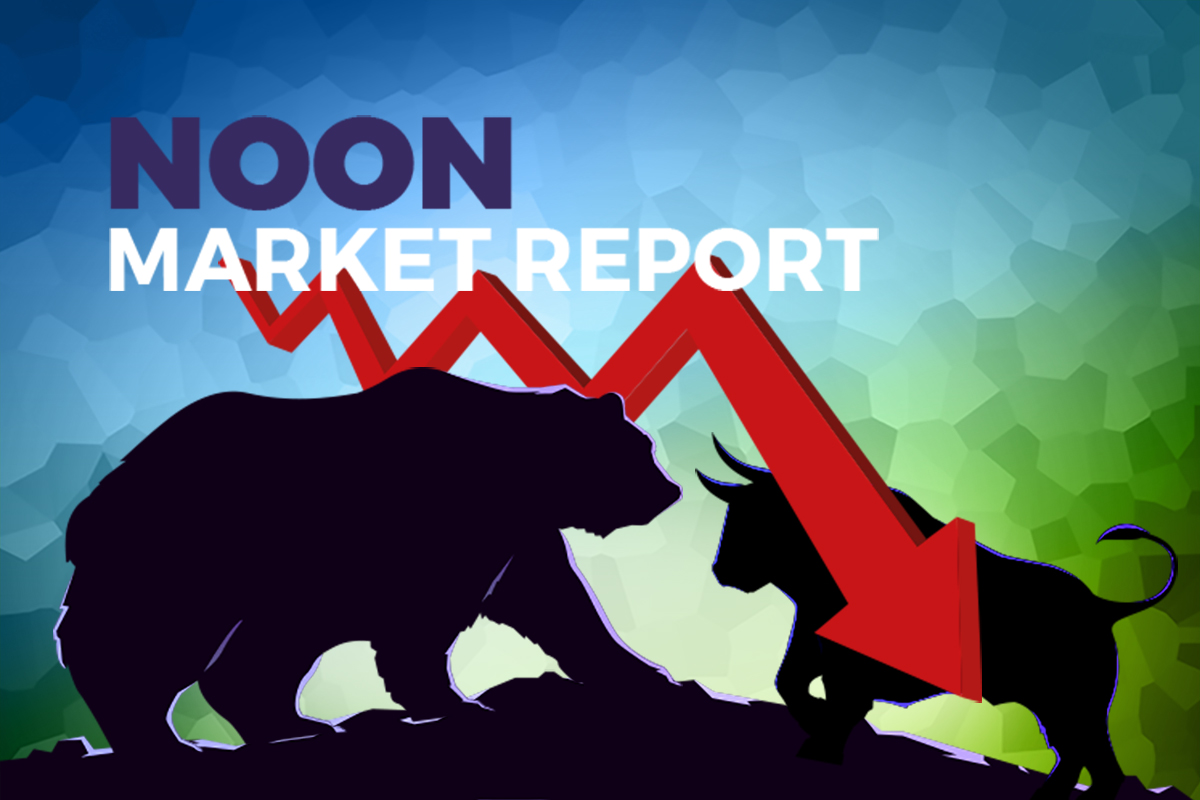 KUALA LUMPUR (Jan 16): Bursa Malaysia ended the morning session weaker on continued profit-taking against selected heavyweights, amid a mixed performance of regional stock markets, dealers said.
At Monday's (Jan 16) lunch break, the benchmark FBM KLCI had dropped 5.11 points to 1,489.92, from last Friday's close at 1,495.03.
The market bellwether, which opened 0.22 point weaker at 1,494.81, moved between 1,489.36 and 1,496.05 throughout the morning session. 
Market breadth was also negative, with decliners outpacing gainers 423 versus 330, while 388 counters were unchanged, 1,061 untraded, and 28 others suspended.
Turnover amounted to 2.32 billion units worth RM937.84 million.
Rakuten Trade Sdn Bhd vice-president of equity research Thong Pak Leng said he expects the local benchmark index to hover within the 1,490-1,500 range on Monday, "taking into consideration broad-based accumulations to persist, especially in finance and energy stocks".
"Oil and gas counters should be well supported by the emergence of Chinese tourists, with the Brent crude price surpassing the US$85 per barrel mark," he told Bernama.
Thong noted that Wall Street ended in positive territory last week.
"The Dow Jones Industrial Average gained 113 points, with the Nasdaq jumping by 78 points, as the US 10-year yield inched higher to almost the 3.5% mark.
"Over in Hong Kong, the Hang Seng Index continued with its uptrend on easing concerns over rate hikes in the US. The index closed 224 points higher, buoyed by solid gains in Alibaba, Tencent, HSBC, and BYD, to name a few," he noted.
Among local heavyweights, Malayan Banking Bhd (Maybank) slipped seven sen to RM8.79 a share, Public Bank Bhd fell two sen to RM4.31, CIMB Group Holdings Bhd reduced three sen to RM5.75, Tenaga Nasional Bhd (TNB) lost nine sen to RM9.39, while Petronas Chemicals Group Bhd added four sen to RM8.44.
As for the actives, Sapura Energy Bhd improved one sen to 5.5 sen, Wellspire Holdings Bhd surged 20.5 sen to 43.5 sen, Velesto Energy Bhd earned half a sen to 18 sen, while Serba Dinamik Holdings Bhd was unchanged at two sen, and Eduspec Holdings Bhd was flat at two sen as well.
On the index board, the FBM Emas Index shed 13.10 points to 10,772.70, the FBMT 100 Index declined 15.50 points to 10,467.07, the FBM Emas Shariah Index climbed up 16.84 points to 10,993.56, the FBM 70 Index added 68.08 points to 13,448.75, and the FBM ACE Index trimmed 25.64 points to 5,429.84.  
Sector-wise, the Transportation and Logistics Index ticked down 3.23 points to 922.01, the Energy Index eased 0.68 point to 822.26, and the Technology Index was down 0.23 point to 66.73. 
The Industrial Products and Services Index expanded 1.10 points to 186.39, and the Financial Services Index was 98.50 points weaker at 16,522.65. The Plantation Index slid 7.70 points to 6,914.92. 
The content is a snapshot from Publisher. Refer to the original content for accurate info. Contact us for any changes.
Related Stocks
Comments