Bursa ends higher on late buying, KLCI breaches 1,500 key level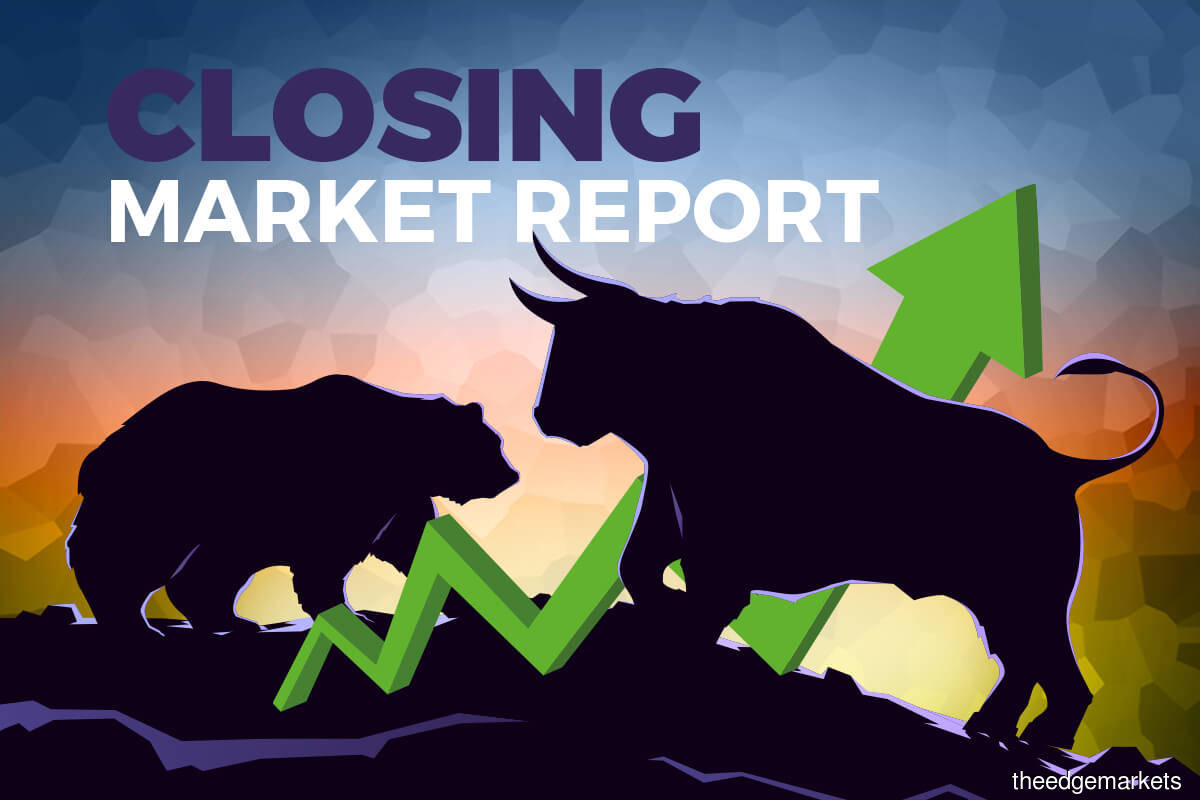 KUALA LUMPUR (Jan 20): Late buying in telecommunications and media as well as financial services counters lifted Bursa Malaysia to end at its intraday high on Friday (Jan 20), breaking the 1,500 psychological level last seen in November last year, said a dealer.
The FTSE Bursa Malaysia KLCI (FBM KLCI) last touched the 1,500 level at the close of the trading on Nov 24, 2022 at 1,501.88.
At 5pm on Friday, the benchmark FBM KLCI gained 4.11 points, or 0.27%, to 1,500.33 from Thursday's closing of 1,496.22.
The market bellwether opened 0.66 of-a-point better at 1,496.88 and hit the day's low of 1,495.80 at the midday break.
Market breadth was positive with gainers surpassing losers 501 to 304, while 428 counters were unchanged, 959 untraded, and 10 others suspended.
Turnover slipped to 2.34 billion units worth RM1.71 billion against Thursday's 2.50 billion units worth RM1.90 billion.
Maxis Bhd and CIMB Group Holdings Bhd were the top two gainers among the FBM KLCI constituents. Maxis climbed 12 sen to RM4.10 while CIMB rose eight sen to RM5.77, contributing a combined 2.99 points to the gains on the index.
Rakuten Trade Sdn Bhd vice-president of equity research Thong Pak Leng said the FBM KLCI closed marginally higher in tandem with the strong regional performance.
"Regionally, key indices showed some resilience despite a selloff on Wall Street overnight. China and Hong Kong stocks have picked up strength as the People's Bank of China kept its monetary policy unchanged.
"We see the reopening of China's economy and border to have a positive economic impact on regional economies and attract US dollar investments into the region as global investors are concerned about the value of the US equities and dollar," he told Bernama.
Hong Kong's Hang Seng Index increased 1.82% to 22,044.65, China's SSE Composite Index rose 0.76% to 3,264.81, and South Korea's Kospi added 0.63% to 2,395.26, Singapore's Straits Times Index went up 0.54% to 3,293.71, while Japan's Nikkei 225 advanced 0.56% to 26,553.53.
At home, heavyweights Malayan Banking Bhd stood at RM8.80, followed by Petronas Chemicals Group Bhd at RM8.50 and Public Bank Bhd at RM4.29, as all three counters were flat. Tenaga Nasional Bhd slipped five sen to RM9.45, and IHH Healthcare Bhd fell two sen to RM5.97.
As for the actives, Velesto Energy Bhd eased half-a-sen to 20 sen, Reach Energy Bhd fell half-a-sen to 5.5 sen, Ta Win Holdings Bhd was flat at six sen, Scope Industries Bhd added one sen to 22 sen, while Coraza Intergrated Technology Bhd surged 10.5 sen to 91.5 sen.
On the index board, the FBM Emas Index improved to 26.78 points to 10,842.48, the FBMT 100 Index perked up 29.51 points to 10,533.78 and the FBM Emas Shariah Index was 26.7 points better at 11,093.62.
The FBM 70 Index was 40.67 points higher at 13,506.65 while the FBM ACE Index soared 107.08 points to 5,556.08.
Sector-wise, the Energy Index rose 5.84  points to 845.81, the Technology Index climbed 0.38 of-a-point to 67.4, and the Industrial Products and Services Index ticked up 0.52 of-a-point to 188.36. The Financial Services Index added 53.12 points to 16,535.13 and the Plantation Index increased 55.84 points to 6,881.42.
The Main Market volume fell to 1.34 billion shares worth RM1.29 billion compared with Thursday's 1.50 billion shares worth RM1.50 billion.
Warrants turnover expanded to 324.02 million units worth RM66.01 million from 309.43 million units worth RM59.60 million on Thursday.
The ACE Market volume declined to 666.29 million shares worth RM356.44 million from 683.96 million shares worth RM336.61 million previously.
Consumer products and services counters accounted for 165.4 million shares traded on the Main Market, industrial products and services (421.52 million), construction (52.16 million), technology (129.28 million), SPAC (nil), financial services (57.76 million), property (50.93 million), plantation (39.47 million), REITs (11.95 million), closed/fund (30,000), energy (317.17 million), healthcare (47.75 million), telecommunications and media (24.01 million), transportation and logistics (15.48 million), and utilities (11.38 million).
The content is a snapshot from Publisher. Refer to the original content for accurate info. Contact us for any changes.
Related Stocks
Comments