SYF Resources MD Ng Ah Chai pares stake by half to 11.97%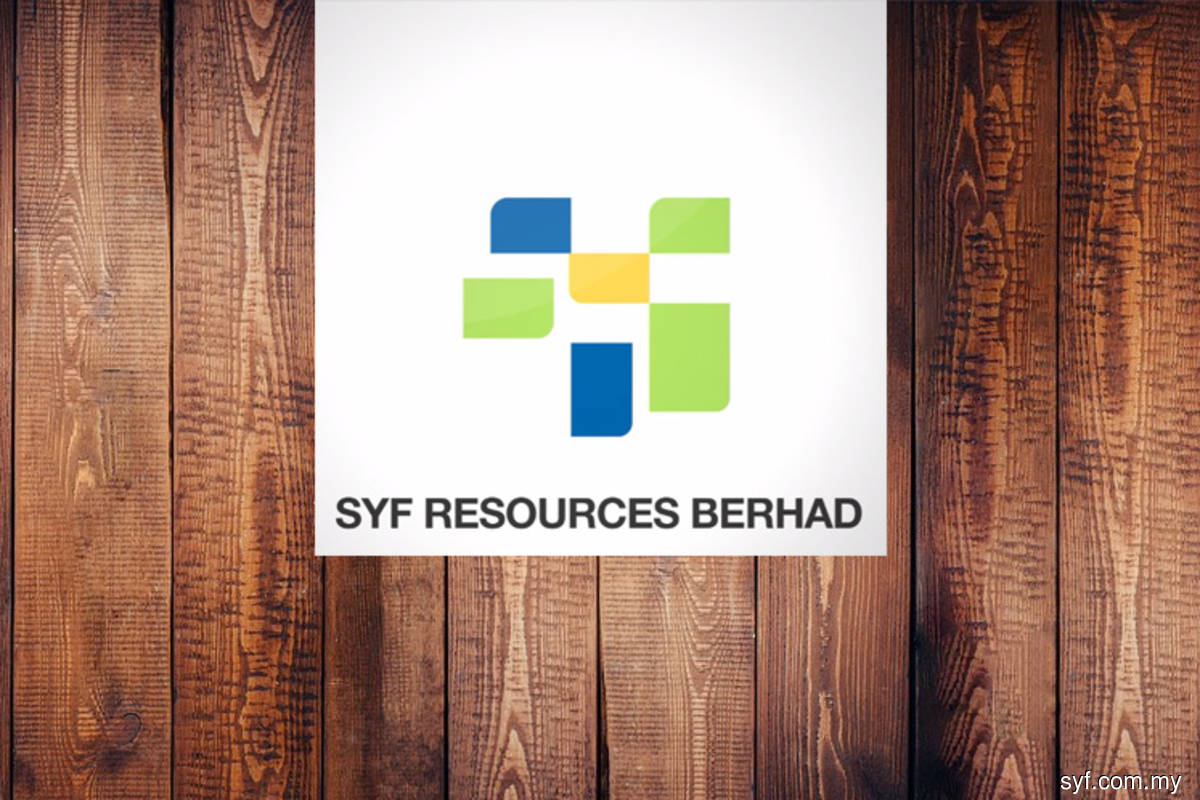 KUALA LUMPUR (Jan 26): SYF Resources Bhd managing director Datuk Seri Ng Ah Chai's stake in the company was reduced by half to 11.97%, after he disposed of 67 million shares and his wife Datin Sri Chee Ah Kuan sold 1.1 million shares.
The 67 million shares were sold off market with no indication of the buyer. Meanwhile, the 1.1 million shares were sold on the open market, according to the rubberwood furniture manufacturer's bourse filing.
Ng disposed of the shares at 38.4 sen apiece on Jan 20. His wife disposed of the shares in three tranches: 600,000 on Jan 20 and 300,000 on Jan 25, at 38.5 sen each; and 200,000 shares on Jan 26 at 38.4 sen each.
After the disposal by the duo, Ng's direct stake stood at 11.83% or 67.28 million units. His indirect stake was 0.14% or 820,000 million shares.
Ng has been reducing his stake in SYF Resources since March 2021, when he sold 67 million shares via open and off market, bringing his direct shareholding down to 42.6% from 53.98%.
In April 2021, he sold 28.5 million shares via off market and 14.5 million shares via the open market, reducing his direct stake to 35.2%.
By Sept 9, 2022, he had further trimmed his direct stake to 23.6% direct stake and his indirect to 0.337% after selling 48.6 million shares via off market and 17.4 million shares via the open market.
Ng was redesignated as managing director of SYF Resources from July 1, 2020. 
Last month, SYF Resources said it had received conditional approval from Securities Commission Malaysia for a reverse takeover by M&A Securities Sdn Bhd, the stockbroking arm of Insas Bhd.
The reverse takeover will involve SYF Resources acquiring 100% of M&A Securities for RM222 million, which will be satisfied through the issuance of SYF shares to Insas.
As part of the exercise, SYF Resources will dispose of its rubberwood furniture manufacturing arm, Seng Yip Furniture Sdn Bhd, for RM50 million and two parcels of freehold land in Cheras for RM21 million.
On Thursday (Jan 26), SYF Resources' share price dropped one sen to 38 sen, valuing the group at RM216.2 million.
Ng is also group managing director of particleboard manufacturer Mieco Chipboard Bhd, in which he is a major shareholder.
As of Oct 12, 2022, he held a 62.69% stake or 626.9 million shares in that company.
Ng has been acquiring shares in Mieco since December 2020. Prior to December 2020, he held a 56.77% direct stake or 119.22 million shares.
Mieco's share price closed unchanged at 67 sen on Thursday, valuing the group at RM670 million.
The content is a snapshot from Publisher. Refer to the original content for accurate info. Contact us for any changes.
Related Stocks
Comments