Reservoir Link Energy, Capital A, MQ Tech, FGV, Berjaya Corp, SYF Resources and IHH Healthcare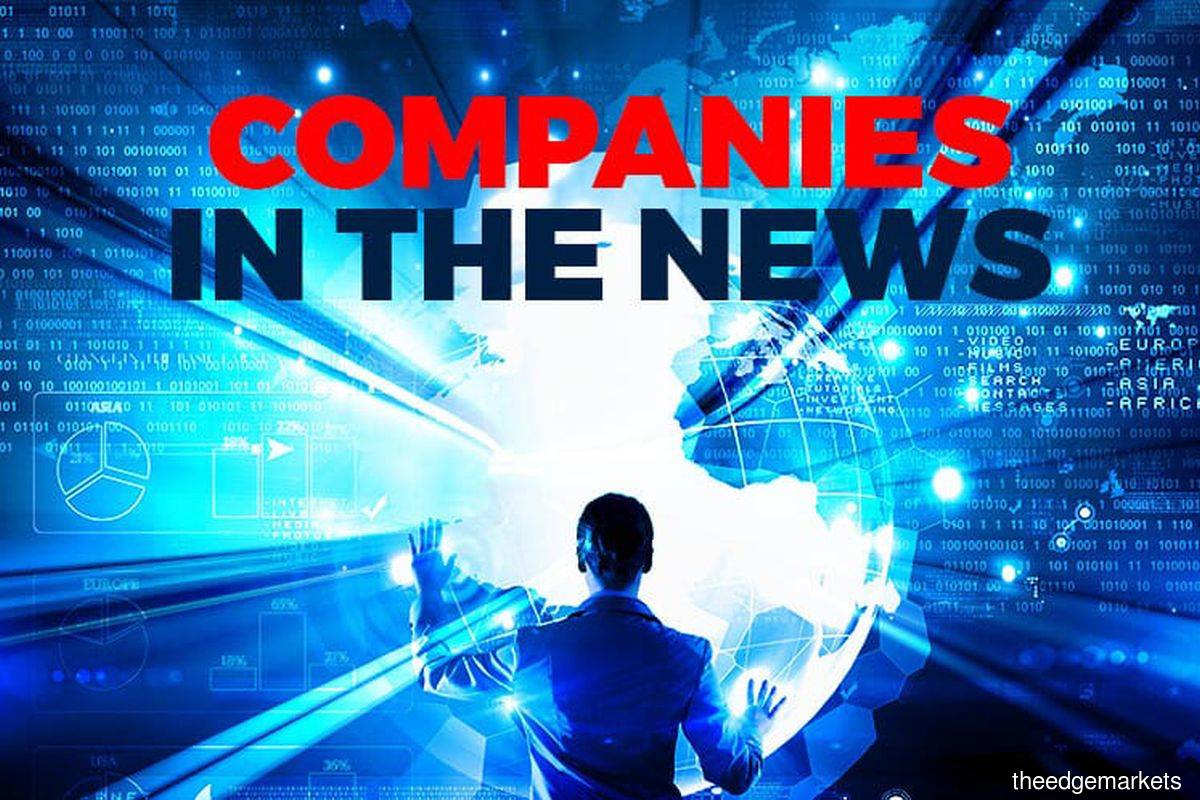 KUALA LUMPUR (Jan 26): Here is a brief recap of some corporate announcements that made the news on Thursday (Jan 26) involving Reservoir Link Energy Bhd, Capital A Bhd, MQ Technology Bhd, FGV Holdings Bhd, Berjaya Corp Bhd (BCorp), SYF Resources Bhd and IHH Healthcare Bhd.
Reservoir Link Energy Bhd's unit won a RM11.4 million contract for the supply of mounting structures for large-scale solar (LSS) photovoltaic plant development. The group said its 51%-owned subsidiary Founder Energy Sdn Bhd received the purchase order from Fabulous Sunview Sdn Bhd for the project. The goods, which include coated carbon steel and hot dipped galvanised carbon steel top structure, are expected to be supplied to LSS photovoltaic plants at the project location between January and April.
Capital A Bhd carried 24.24 million passengers in 2022, a 404% increase from 4.81 million carried in the previous year, on the back of post-Covid pandemic travel recovery. Capital A said the growth in passengers exceeded the jump in capacity of 345% year-on-year (y-o-y). This resulted in a 84% load factor, one percentage point away from achieving the pre-Covid load factor.
Industrial mould manufacturer MQ Technology Bhd has proposed to diversify into property development. The group said its wholly-owned unit Star Acres Sdn Bhd is planning to acquire 7.155 acres of land in Klebang, Melaka for RM19.5 million from Cash Support Sdn Bhd, to undertake a property development with an estimated gross development value of RM275 million.
The Federal Land Development Authority (Felda) has raised its stake in plantation giant FGV Holdings Bhd to 81.901%, after acquiring 4.3 million shares of the plantation company on the open market. The open market purchase on Jan 18 raised Felda's direct stake in FGV to 69.486% or 2.535 billion shares. Felda also owns an indirect stake of 12.415% or 452.92 million shares in FGV.
Berjaya Corp Bhd (BCorp) founder and major shareholder Tan Sri Vincent Tan Chee Yioun has now trimmed his stake in the diversified group to 19.061%. Tan's direct stake in BCorp now stands at 7.814%, while his indirect stake is 11.247%.
SYF Resources Bhd managing director Datuk Seri Ng Ah Chai's stake in the company was reduced by half to 11.97%, after he disposed of 67 million shares and his wife Datin Sri Chee Ah Kuan sold 1.1 million shares. The 67 million shares were sold off market with no indication of the buyer. Meanwhile, the other 1.1 million shares were sold on the open market.
IHH Healthcare Bhd has announced the resignation of Takeshi Saito as non-executive director with effect from Friday (Jan 27). This follows his resignation as MBK Healthcare Management Pte Ltd's nominee director. Singapore-based MBK Healthcare is a wholly-owned subsidiary of Mitsui & Co Ltd, which manages the healthcare assets within the Mitsui portfolio. Mitsui is a major shareholder of IHH with a 32.8% stake. 
The content is a snapshot from Publisher. Refer to the original content for accurate info. Contact us for any changes.
Related Stocks
Comments