Brokers Digest: Local Equities - Scientex Bhd, AXIS Real Estate Investment Trust, Dialog Group Bhd, KKB Engineering Bhd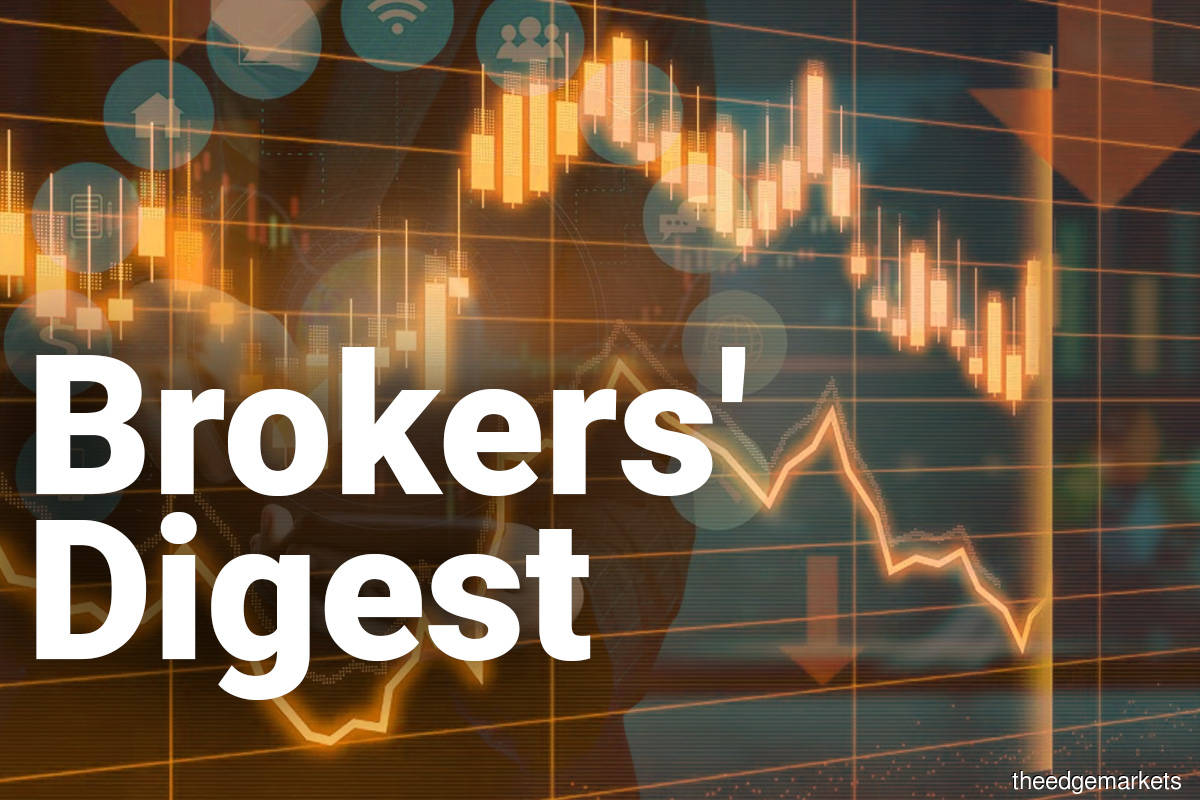 UOB KAY HIAN RESEARCH (JAN 18): After three years of its zero-Covid policy, which involved city-wide lockdowns to contain the virus, China pledged to end quarantine requirements for inbound passengers on Jan 8. To recap, China accounted for about 14% of Malaysia's total external trade and played a significant role in global trade. As such, we expect China's economic reopening to provide a positive boost to global trade flows, which will indirectly benefit Scientex, which is one of the largest plastic packaging players in the region.
With Malaysia and the rest of the world shifting towards full economic reopening, we think that Scientex will largely benefit from demand recovery, easing supply chain disruptions, as well as improved capacity utilisation for its plastic manufacturing segment. Meanwhile, Scientex's property segment is also expected to deliver better progress billing and property launches as construction activities largely resume. We are forecasting a 7.4% revenue growth for Scientex in FY23.
While Scientex's share price has retraced about 33% from 2022's peak, we think that the current valuation of 10.4 times FY23 PER is attractive and possesses about 20.8% upside based on our forecasted FY23 valuations. We also envision the management's effective execution, proven by the group's stellar track record (five-year net profit CAGR of 14% in 2016-2021) will provide confidence for investors' perceptions regarding the group's robust long-term outlook, looking beyond the temporary cost headwinds, which will gradually moderate.
While resin prices eased 15% to 16% quarter on quarter in 1QFY23 and 22% to 23% from 2022's peak, we think the manufacturing segment's margins will recover from 2QFY23 onward. This will also be complemented by the normalisation of logistic costs. As for the property segment, the increase in building material prices is expected to have peaked in 1H22 and the downward pressure on the segment's profitability margin is expected to taper off gradually.
Based on the Department of Statistics Malaysia, average prices for the key building materials — steel bar and cement — declined 1.6% and 0.5% m-o-m, respectively, in October last year, marking the fourth consecutive month of a downtrend.
Maintain "buy" with a target price of RM4.01, which implies 12.4 times FY23 PER.
AXIS Real Estate Investment Trust
Target price: RM2.11 ADD
CGS-CIMB RESEARCH (JAN18): In a recent group meeting session with Axis REIT during our 15th annual Malaysia Corporate Day (MCD), the group guided for continued improvement in the operating landscape in FY23 and will continue to pursue its asset and portfolio growth strategies. Key operational risks have eased substantially from the pandemic period. Rental income growth and a stronger earnings outlook would be underpinned by contributions from new assets.
The group's portfolio growth strategy is intact and it has guided the targeted total value of new asset acquisitions of RM120 million (comprising two new assets in the pipeline) that could be realised or announced by mid-2023.
The focus will remain on: 1) grade-A logistics or manufacturing facilities with long leases; 2) well-located logistics warehousing facilities that are ideal for last-mile distribution; and 3) offices, business parks and industrial properties with potential for future enhancement. Axis REIT observed that there has been an increase in the supply of industrial assets compared to the past 10 years.
Axis REIT remains one of our two preferred picks among M-REITs under our coverage, underpinned by its exposure to the industrial, logistics and warehouse spaces.
Dialog Group Bhd
Target price: RM3.10 OUTPERFORM
KENANGA RESEARCH (JAN18): Dialog announced the signing of the Baram Junior Cluster Small Field Asset Production Share Contract (PSC) on Tuesday (Jan 17). Dialog will own 70% of the participating interests, including the operatorship of the field, with Petroleum Sarawak Bhd owning the remaining 30%. It is a 14-year contract that comes with two two-year pre-development phases and a 10-year production phase.
Overall, we remain neutral on the news. Capital expenditure requirements and production or reserve numbers will only be known in two years upon the completion of the feasibility studies conducted during the pre-development phase, by which time the group will have determined the feasibility and commerciality of the asset. As such, we await further announcements once a field development and abandonment plan has achieved a final investment decision. Nonetheless, in the bigger picture, this development is in line with the group's long-term strategy of expanding its business in the upstream oil and gas space in pursuit of striking the perfect balance between upstream, midstream and downstream. Its upstream segment remains the smallest contributor to bottom-line earnings.
Maintain "outperform" with an unchanged target price of RM3.10.
KKB Engineering Bhd
Target price: RM1.72 BUY
RHB RESEARCH (JAN18): We expect KKB Engineering's 4Q22 core profit to decline by more than 25% y-o-y, but expand by over 50% q-o-q to RM3 million to RM4.5 million, partly due to the absence of contracts to supply mild steel pipes in Sarawak. Nevertheless, FY23 is expected to be a stronger year, backed by better job prospects from the possible rollout of the Sarawak Water Supply Grid Programme's second phase this year and more oil & gas (O&G) fixed structure fabrications in CY23 as per Petronas' Activity Outlook 2023-2025.
In November 2022, KKB was appointed as the primary contractor for price agreement for the EPC of standard wellhead platforms (SWPs) for Sarawak Shell (SS) and Sabah Shell Petroleum, effective for five years.
As at end-September 2022, KKB's order book was at RM390 million with an RM898 million tender book. Taking into account the latest contract from SS, we estimate KKB's order book is between RM500 million and RM600 million. Given the latest developments, KKB should continue to bid for more jobs this year with a win rate of 30% to 40%. Therefore, we revised our FY23 job replenishment assumption to RM600 million from RM400 million following the SS contract win.
The content is a snapshot from Publisher. Refer to the original content for accurate info. Contact us for any changes.
Related Stocks
Comments