Will Proton Holdings play a role in Geely's IPO?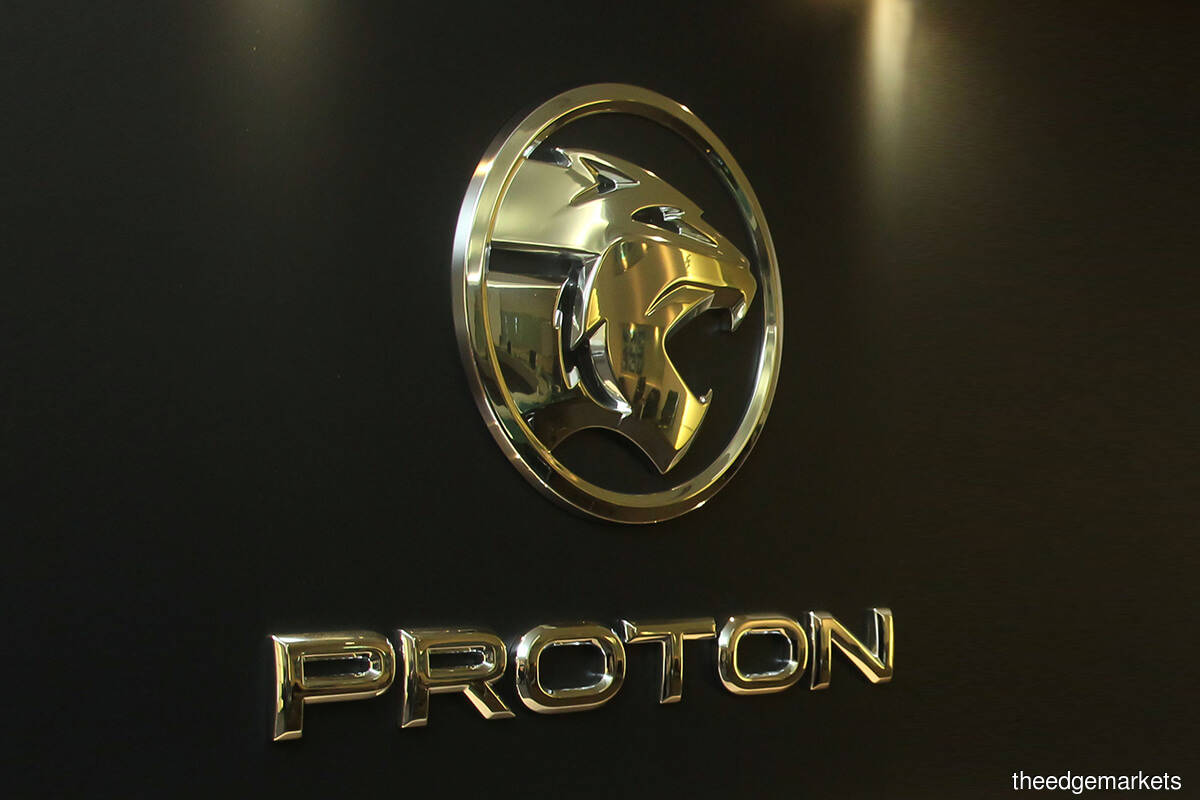 GEELY Automobile Holdings Ltd, which has a few foreign marques such as Volvo, Zeekr, Lotus and Proton in its stable, is mulling a listing exercise that is probably an open secret in the global automobile industry.
The news flow on its initial public offering (IPO) plan has not stopped over the past three years. Given that Geely is one of the two shareholders of Proton Holdings Bhd and sports car maker Lotus, the Chinese car maker's corporate exercise is expected to have an impact on its Malaysian partner Tan Sri Syed Mokhtar Albukhary, who holds a 55.92% stake in DRB-Hicom Bhd — the 50.1% shareholder of Proton Holdings — and a 49% stake in Lotus via Etika Automotive Sdn Bhd.
Coincidentally, there is market talk that the Malaysian tycoon is looking at undertaking a strategic review of his businesses, including the possibility of privatising DRB-Hicom. Nonetheless, the company merely said that it has to date not received any notification from the controlling shareholder when it was queried by Bursa Malaysia recently.
"Yes, there are plans for a major IPO; there is a lot happening at Geely, it is an aggressive brand, and any floatation exercise will unlock value in the company," one automotive source familiar with Geely says. "I am still waiting to find out where Proton [Holdings] fits in, but I am sure something is in the pipeline."
The market talk of Geely's IPO exercise started around 2021. The rumour then was that the Geely Group wanted to list its wholly-owned brand Volvo cars in Stockholm, Sweden, to raise US$2.9 billion.
In February last year, there were news reports of sports car maker Lotus, in which Geely has a 51% stake, floating the shares of Lotus Advance Technologies Sdn Bhd, in 12 to 24 months, valuing it at £5 billion to £6 billion, or about RM28.5 billion to RM34.2 billion.
The latest news is that Zeekr, the electric car brand under Geely, has filed an application for an IPO in New York and is looking to raise as much as US$1 billion (RM4.3 billion).
Zeekr seems to be seeking a valuation of more than US$10 billion, and the IPO could take place as early as the second quarter of this year.
The speculation is that Geely's listing plan might include raising its stake in Proton Holdings and taking part in an IPO of one of Geely's units. To do that, Syed Mokhtar might first take DRB-Hicom private since the parent of Proton Holdings is largely undervalued.
A former employee of Proton Holdings, meanwhile, points out that although DRB-Hicom holds a 50.1% stake in Proton Holdings, Geely is running the car manufacturer as it makes almost all major decisions.
DRB-Hicom's share price closed at RM1.66 last Friday, translating into a market capitalisation of RM3.21 billion. As at end-September last year, DRB-Hicom had a net asset per share of RM3.83.
DRB-Hicom did not reply to questions from The Edge seeking comment on whether Geely was looking to increase its stake in Proton Holdings. A WhatsApp message to Proton Holdings CEO Li Chunrong was not replied to.
In August last year, Proton Holdings inked a distribution deal to sell Smart brand electric vehicles in Malaysia and Thailand, starting in the fourth quarter of this year, starting with the Smart #1 SUV (sports utility vehicle). Smart is a 50:50 joint venture between Geely and Mercedes-Benz Group (formerly known as Daimler AG).
Li Shufu, the controlling shareholder of Geely, has almost 10% equity interest in Mercedes-Benz.
Proton Holdings initially plans to sell between 800 and 1,000 Smart cars annually, and 10,000 units by 2027.
In 2022, Proton had 136,026 vehicle sales out of a total industry volume of 720,658, or almost 19% market share, behind market leader Perusahaan Otomobil Kedua Sdn Bhd (Perodua), which had a 39% market share.
Proton Holdings has been performing well financially. For its financial year ended Dec 31, 2021, the car maker posted a profit after tax of RM74.12 million on revenue of RM6.93 billion.
Proton Holdings' total assets stood at RM7.4 billion while its total liabilities were RM4.41 billion as at end-2021. Due to many years of bleeding prior to Geely's entry in 2017, Proton Holdings had accumulated losses of RM2.09 billion as at end-2021.
The content is a snapshot from Publisher. Refer to the original content for accurate info. Contact us for any changes.
Related Stocks
Comments