Rental Market: Bandar Sri Damansara benefiting from better infrastructure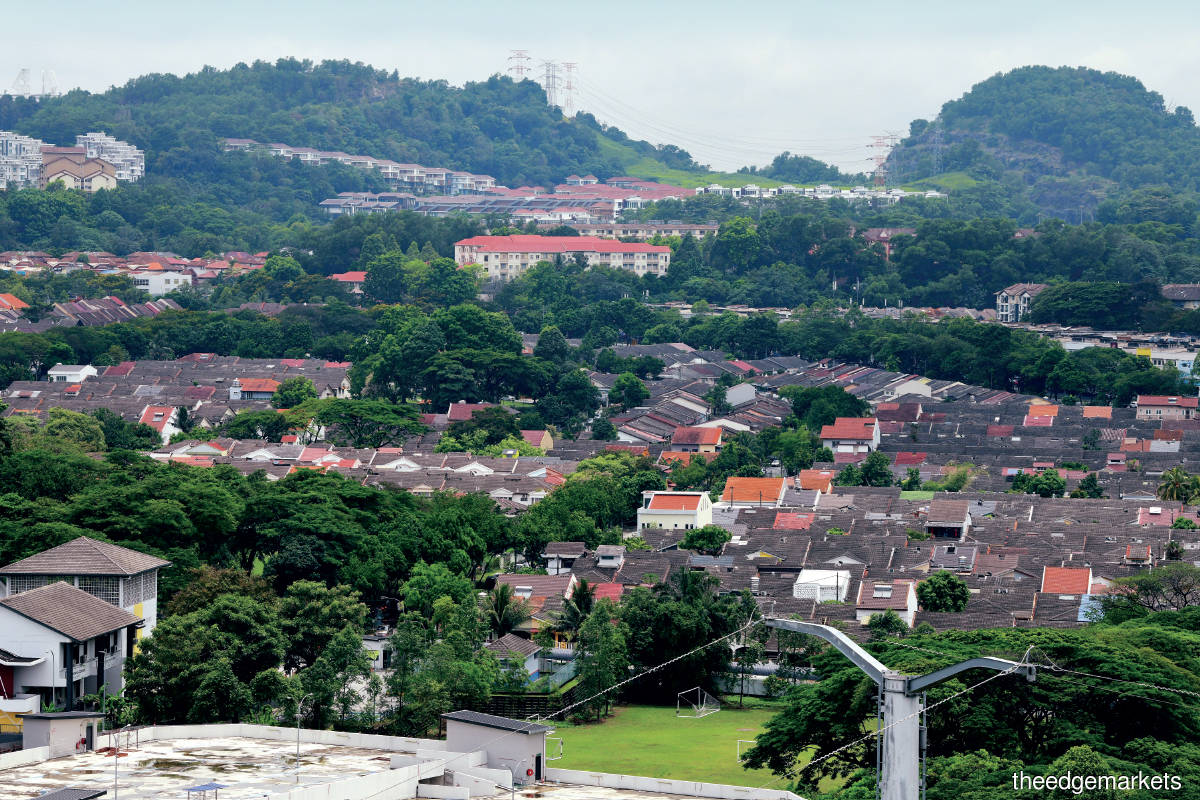 Those heading to Sungai Buloh via Lebuhraya Damansara-Puchong would certainly notice Bandar Sri Damansara on the road signs. The township, which was developed on about 1,200 acres of freehold land, was established by Land & General Bhd in the mid-1990s.
"The properties in Bandar Sri Damansara are mainly linked via Persiaran Perdana. The township is connected to Lebuhraya Damansara-Puchong, Jalan Kuala Selangor and Lebuhraya Selayang-­Kepong, which leads to Penchala Link and the Middle Ring Road II," says Laurelcap Sdn Bhd executive director Stanley Toh.
According to CCO & Associates (KL) Sdn Bhd director Chan Wai Seen, Bandar Sri Damansara is considered one of the earlier township developments on the Kuala Lumpur fringe. 
"The township comprises houses, flats, industrial factories and shops. Developments in the township are quite mature and only several parcels of development land are left," he says.
"The infrastructure in Bandar Sri Damansara has improved considerably with the completion of Lebuhraya Damansara-Puchong and the upgrading of Jalan Kuala Selangor. The township is easily accessible via the NKVE (New Klang Valley Expressway).
"With the completion of the MRT 2 line, also known as the Putrajaya Line, Bandar Sri Damansara will be more attractive, especially to Malaysians who prefer to live near public transport."
Rental performance
Chan's research on residential property rents — which is based on JPPH (Valuation and Property Services Department) data from 2015 to 2021 for selected 1-storey and 2-storey terraced houses, low-cost terraced houses, low-cost flats, and apartments — showed that rents for these properties gradually increased and stabilised over the period (see table).
The 1-storey terraced houses with built-ups of 775 sq ft were rented out for between RM1,100 and RM1,400 a month in 2015. In 2021, the rents had risen to between RM1,300 and RM1,500.
Low-cost 2-storey terraced houses with built-ups of 656 sq ft were rented out for RM600 to RM750 per month in 2015, and between RM700 and RM1,000 in 2020. Low-cost flats with built-ups of 646 sq ft were rented out for RM550 to RM600 a month in 2015, and RM600 to RM650 in 2021. Apartments with built-ups of 926 sq ft saw rents of RM850 to RM900 a month in 2015, and between RM900 and RM1,200 in 2021.
Meanwhile, the rents for 2-storey terraced houses with built-ups of 1,647 sq ft rose from RM1,400 to RM2,000 a month in 2015 to between RM1,800 and RM2,500 in 2019. The rents fell to between RM1,500 and RM2,000 in 2021. 
According to Toh's research, terraced houses saw rents of RM1.10 to RM1.30 psf, while semi-­detached houses (which were 90% occupied) were rented out for between RM1.60 and RM1.90 psf. Condominium units and apartments (80% to 90% occupied) had rents of RM1.50 to RM2 psf.
For the offices, shophouses and retail shops at Ativo Plaza and 8trium, Toh's research showed that rents ranged from RM1.60 to RM3 psf per month and the occupancy rate was between 70% and 90%. Terraced factories had a rental rate of RM2.50 to RM2.80 psf, while detached factories had a rental rate of RM1.05 to RM1.50 psf. Both types of factories saw an occupancy rate of 80% to 90%.
"Rental transactions, although healthy, saw a dip in rental rates during the pandemic. This is apparent among the shop and retail rents, which saw a dip of about 10% to 20%. For residential properties in general, rental rates were sustained during the pandemic, but there were fewer transaction activities," he says.
Toh's research revealed that transactions for several property types took place between 2020 and 2021.
Two-storey terraced houses with a land area of 1,650 sq ft and built-up of 1,430 sq ft were transacted for RM950,000 to RM1 million, while the 3½-storey semi-detached houses with a land area of 3,200 sq ft and built-up of 3,660 sq ft went for RM1.9 million to RM2.3 million.
Townhouses with a built-up of 1,540 sq ft were transacted for RM370,000 to RM400,000. As for high-rises, Azelia Residence units of between 600 and 2,000 sq ft were sold for RM600 to RM650 psf, while SD Towers units of between 900 and 1,200 sq ft were sold for RM390 to RM450 psf.
The 1½-storey terraced factories, with a land area of 1,195 sq ft and built-up of 1,800 sq ft, were transacted for RM850,000 to RM1.15 million.
The rental population in Bandar Sri Damansara is varied, according to Chan. "Unlike Desa ParkCity, which attracts mostly an affluent population, Bandar Sri Damansara attracts mostly local residents in the low- to middle-income demographic, with some from the high-income group," he notes.
"Generally, properties in Bandar Sri Damansara have recorded a high occupancy rate. The occupancy rate of newly completed properties may take some time to increase due to the pandemic and also competition from other recently completed properties.
"Being an established and mature township, property transactions here have generally remained stable. Despite the pandemic, landed residential houses priced about RM500,000 to RM600,000 have remained stable. Meanwhile, there was some price correction observed for high-end residential properties."
New infrastructure components
There will be new infrastructure components completed in the near future that will bode well for the township.
"Bandar Sri Damansara is near the Kepong Sentral KTM Komuter station, which will be connected to the upcoming Sri Damansara Timur Putrajaya MRT station. The Sri Damansara Timur station was previously known as Kepong Sentral, and the Putrajaya MRT Line (MRT 2) was previously the Sungai Buloh-Serdang-Putrajaya Line. Connectivity there will be given a boost with two more stations nearby — Sri Damansara Sentral and Sri Damansara Barat MRT stations," says Toh.
He adds that the opening of DA Square, where Uniqlo's flagship standalone outlet is located, has increased demand for properties in the area. Being close to Desa ParkCity has helped the rental market as well.
As a result, the outlook for the area is good. "Generally, a stable outlook is observed for residential and commercial properties while a positive outlook is observed for industrial properties," says Chan.
Toh opines, "The rental outlook remains positive even though the ongoing pandemic has brought down asking rents in general. Despite the slow economic sentiment, it is a tenants' market and there is the opportunity to secure a choice property at a relatively low rent."
The content is a snapshot from Publisher. Refer to the original content for accurate info. Contact us for any changes.
Related Stocks
Comments