Frankly Speaking: Why hold back on realising profits?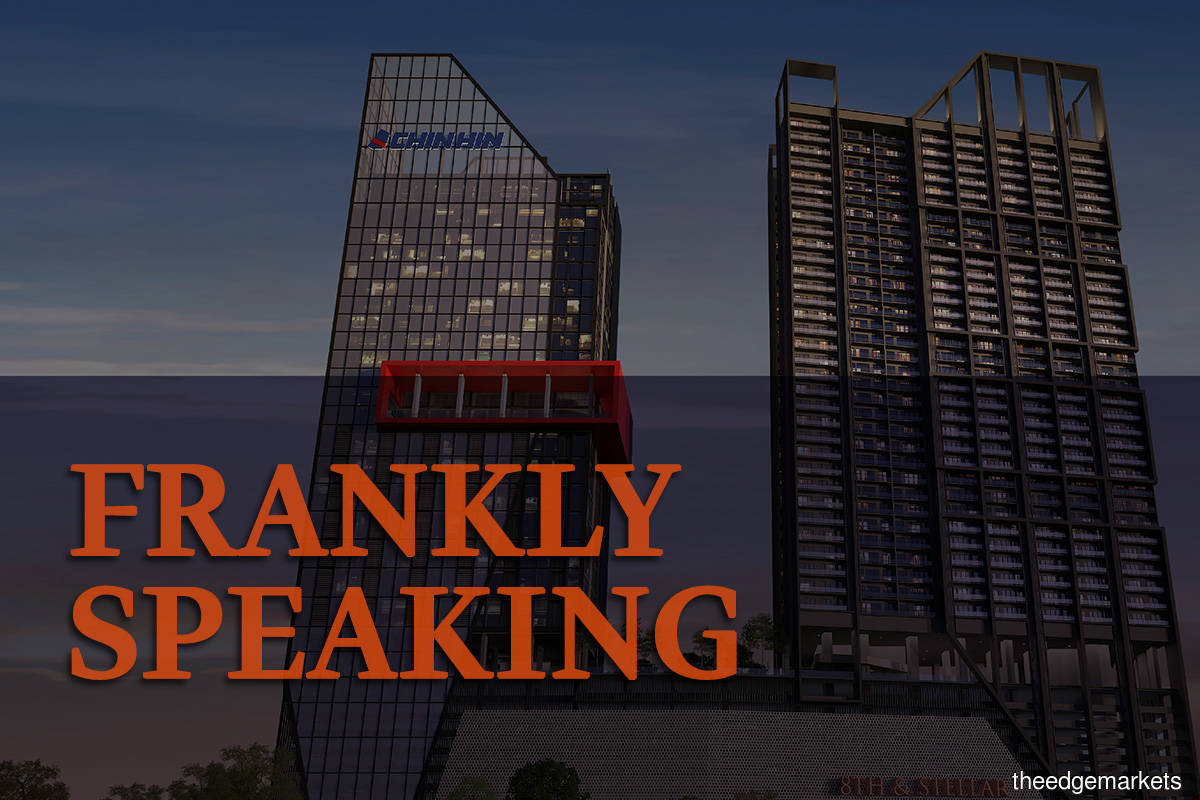 Tropicana Corp Bhd surely has made a smart bet in acquiring shares of Chin Hin Group Bhd.
It is holding some 14.71 million Chin Hin shares, which the company purchased on the open market at an average price of 47 sen each. At the current market price the shares are worth close to RM58 million.
Last week, Tropican disposed of 2.65 million Chin Hin shares to its major shareholder Tan Sri Danny Tan for RM12.46 million, which works out to about RM4.70 per share — a premium compared with the market price at the time of RM4.15.
Tropicana has stated that the rationale for the disposal is that Chin Hin's shares have been on an upward trend in the past six months and the disposal to Tan represents an opportunity to realise profit of more than 100%. It will also help Tropicana to improve its cash flow.
Chin Hin's share price was hovering around RM3.70 at the time of writing. It has increased by more than 200% in the last one year and is among the best performers on the stock exchange in terms of share price performance.
The company has evolved from a building materials supplier to an investment holding company with interests in other companies including Chin Hin Property Group Bhd, Signature International Bhd and Ajiya Bhd. However, in the past few years, Chin Hin's dividend payout has been reduced from 3.5 sen per share to one sen.
Considering that Chin Hin's dividend payout is low and its share price has increased manyfold over Tropicana's cost of acquisition, why is the property developer holding back on the sale of more Chin Hin shares?
Even if the price is lower than the RM4.70 per share paid by Tan, Tropicana should sell more Chin Hin shares to boost its cash position. As the property market is ripe for a slow rebound, the money from the disposal could be better used to develop the vast tracts of land with Tropicana.
The content is a snapshot from Publisher. Refer to the original content for accurate info. Contact us for any changes.
Related Stocks
Comments