KLCI ends slightly lower amid downbeat market tone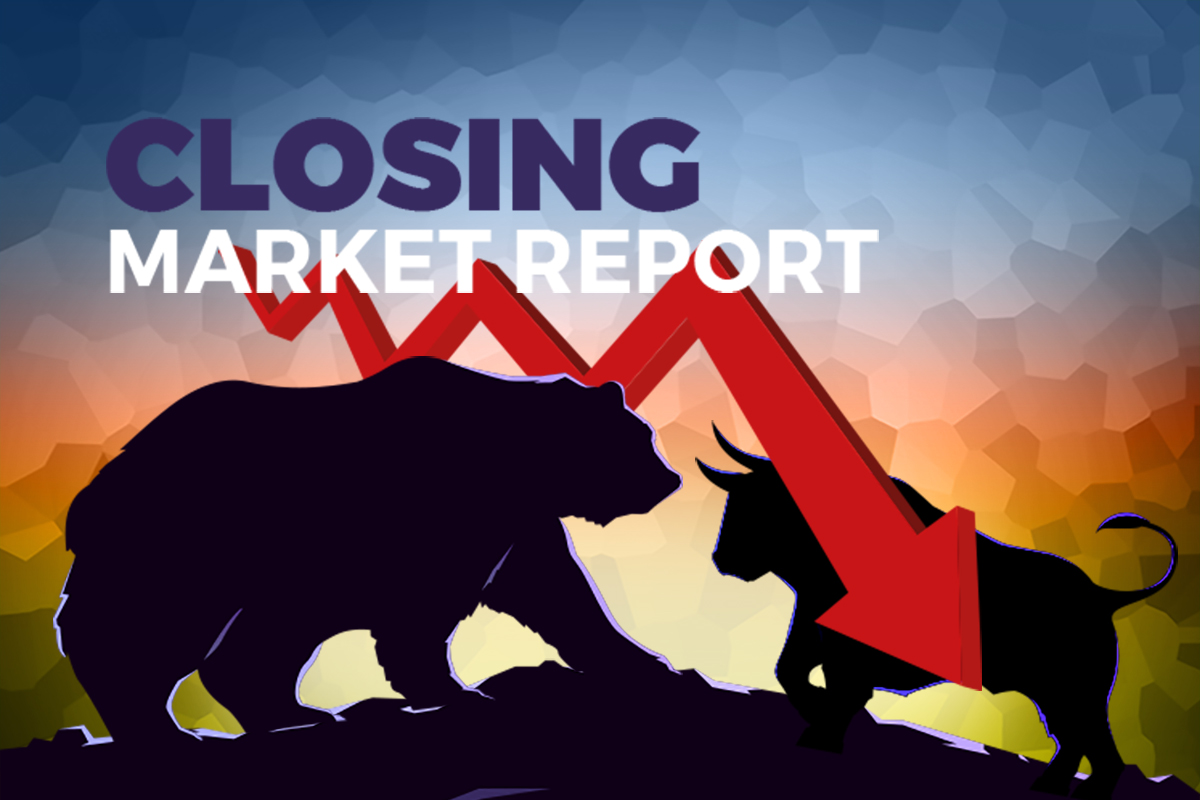 KUALA LUMPUR (Feb 27): Bursa Malaysia ended a choppy session slightly lower on Monday (Feb 27), as a rally in banking stocks helped to offset losses in the barometer index, amid the downbeat performance of regional peers.
At 5pm, the benchmark FBM KLCI had lost 1.30 points to 1,455.50, from last Friday's closing at 1,456.80.
The index opened 0.76 of a point lower at 1,456.04, and moved in a tight range between 1,447.55 and 1,458.18.
Market breadth remained negative, with decliners leading advancers 532 to 338, while 425 counters were unchanged, 946 untraded, and 70 others suspended.
Turnover decreased to 3.09 billion units worth RM2.19 billion, from last Friday's 3.43 billion units worth RM2.58 billion.  
Rakuten Trade Sdn Bhd vice-president of equity research Thong Pak Leng said regional equities were also lower on negative cues from Wall Street last Friday, as concerns about inflation heightened following the release of a higher-than-expected US personal consumption expenditure price index that may force the US Federal Reserve (Fed) to maintain a high interest regime longer than anticipated.
''This has put fears in financial markets in that the Fed could continue raising interest rates through mid-year,'' he told Bernama.
Following the trend, the KLCI moved within a narrow range, as investors were unwilling to make significant movement amid the negative market sentiment globally.
''We believe the market undertone will remain cautious amid the weak global performance, although bargain-hunting activities may prevail,'' he added.
Nonetheless, he said buying support from foreign funds had been rather apparent, hence he reckoned that the index could show a slightly more positive performance, and hover in the 1,450-1,470 range for the week.
Among the heavyweights, Press Metal Aluminium Holdings Bhd lost five sen to RM5.15, IHH Healthcare Bhd was 11 sen lower at RM5.81, Tenaga Nasional Bhd slipped eight sen to RM9.64, and Digi.Com Bhd lost five sen to RM4.30. 
Meanwhile, CIMB Group Holdings Bhd advanced seven sen to RM5.54, RHB Bank Bhd increased 13 sen to RM5.61, and Public Bank Bhd rose two sen to RM4.15, while Hong Leong Bank Bhd climbed 16 sen to RM20.42.
As for the active stocks, Borneo Oil Bhd at two sen, Zen Tech International Bhd at 2.5 sen and Velesto Energy Bhd at 27.5 sen were flat, MyEG Services Bhd was down 1.5 sen to 72 sen, and SMRT Holdings Bhd put on seven sen to 38 sen.
On the index board, the FBM Emas Index gave up 21.19 points to 10,605.25, the FBMT 100 Index slipped 19.68 points to 10,278.14, the FBM ACE Index fell 23.34 points to 5,536.71, the FBM Emas Shariah Index went down 70.57 points to 10,860.02, and the FBM 70 Index slid 70.72 points to 13,434.49.
Sector-wise, the Financial Services Index jumped 109.19 points to 16,131.02, the Energy Index shed 0.90 of a point to 889.94, the Plantation Index dropped 22.89 points to 6,769.44, and the Industrial Products and Services Index eased 1.60 points to 178.06.  
The Main Market volume dwindled to 1.89 billion shares worth RM1.85 billion, from last Friday's 2.27 billion shares worth RM2.17 billion.
Warrant turnover narrowed to 335.38 million units worth RM50.88 million, from 387.71 million units worth RM53.97 million. 
The ACE Market volume, however, expanded to 808.61 million shares worth RM283.14 million, from 729.15 million shares worth RM354.10 million previously. 
Consumer product and service counters accounted for 240.77 million shares traded on the Main Market, followed by industrial products and services (629.63 million), construction (82.46 million), technology (281.88 million), special purpose acquisition companies (nil), financial services (73.56 million), property (94.30 million), plantation (39.92 million), real estate investment trusts (7.73 million), closed/funds (1,300), energy (245.03 million), healthcare (77.75 million), telecommunications and media (25.10 million), transportation and logistics (62.28 million), and utilities (27.34 million).
The content is a snapshot from Publisher. Refer to the original content for accurate info. Contact us for any changes.
Related Stocks
Comments