Bursa Malaysia mixed in early trade on Tuesday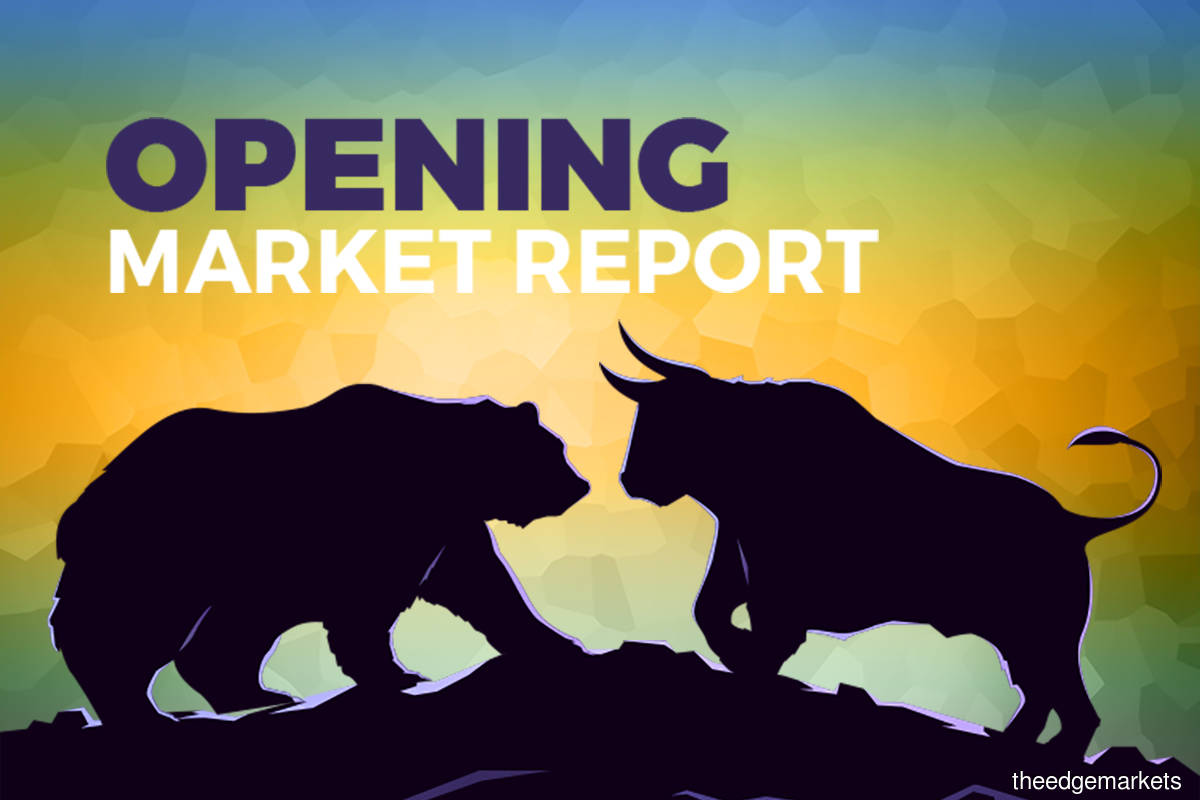 KUALA LUMPUR (Feb 28): Bursa Malaysia was mixed just after Tuesday's open, with the main index swinging between gains and losses as investors appeared to trade cautiously.
At 9.15am, the benchmark FTSE Bursa Malaysia KLCI (FBM KLCI) gained 0.93 of-a-point to 1,456.43, from Monday's closing of 1,455.50. 
The index opened 0.99 of-a-point higher at 1,456.49.
Market breadth remained negative with decliners surpassing advancers 235 to 161, while 229 counters were unchanged, 1,622 untraded and 55 others suspended.
Turnover stood at 470.73 million units, worth RM167.76 million.
Malacca Securities Sdn Bhd said investors were awaiting the consumer confidence data and Chicago Manufacturing Purchasing Managers' Index to gauge the US Federal Reserve's tone in terms of interest rate direction.
''We reckon cautious sentiment will prevail on the local front with foreign investors turning net sellers, but bargain hunting may be noticed,'' it said in a note.
It said the rebound attempt on Wall Street overnight may also trigger the regional markets to recover some grounds.
Closer to home, Rakuten Trade Sdn Bhd vice-president of equity research Thong Pak Leng said sentiment had turned hesitant about China's economic recovery, as investors looked forward to the "two sessions" meeting in Beijing from March 4, in hopes of more policy stimulus.
The important political gathering is likely to unveil a new premier in waiting and candidates for other top government posts, according to a news report. 
Among the heavyweights on Bursa Malaysia, Press Metal Aluminium Holdings Bhd dropped five sen to RM5.10, Digi.com Bhd was three sen lower at RM4.27, and Tenaga Nasional Bhd (TNB) slipped four sen to RM9.60, while CIMB Group Holdings Bhd, Axiata Group Bhd and Petronas Chemicals Group Bhd (PetChem) shed one sen each to RM5.53, RM3.17 and RM7.14, respectively.
Meanwhile, Public Bank Bhd and Malayan Banking Bhd (Maybank)  rose four sen to RM4.19 and RM8.79, respectively, while RHB Bank Bhd improved seven sen to RM5.68.
As for active stocks, Velesto Energy Bhd gave up 8.5 sen to 19 sen, RGB International Bhd decreased 2.5 sen to 21 sen, and Pharmaniaga Bhd lost 19.5 sen to 24.5 sen.
On the index board, the FBM Emas Index trimmed 10.56 points to 10,594.69, the FBMT 100 Index edged down 0.48 of-a-point to 10,277.66, the FBM ACE Index fell 2.72 points to 5,533.99, the FBM Emas Shariah Index eased 36.53 points to 10,823.49, and the FBM 70 Index slid 30.97 points to 13,403.52.
Sector-wise, the Financial Services Index climbed 60.30 to 16,191.32, the Energy Index shed 35.62 points to 854.32, the Plantation Index rose 17.06 points to 6,786.50, and the Industrial Products and Services Index dipped 0.85 of-a-point to 177.21.  
The content is a snapshot from Publisher. Refer to the original content for accurate info. Contact us for any changes.
Related Stocks
Comments