Bargain hunting for blue chips lifts KLCI higher at midday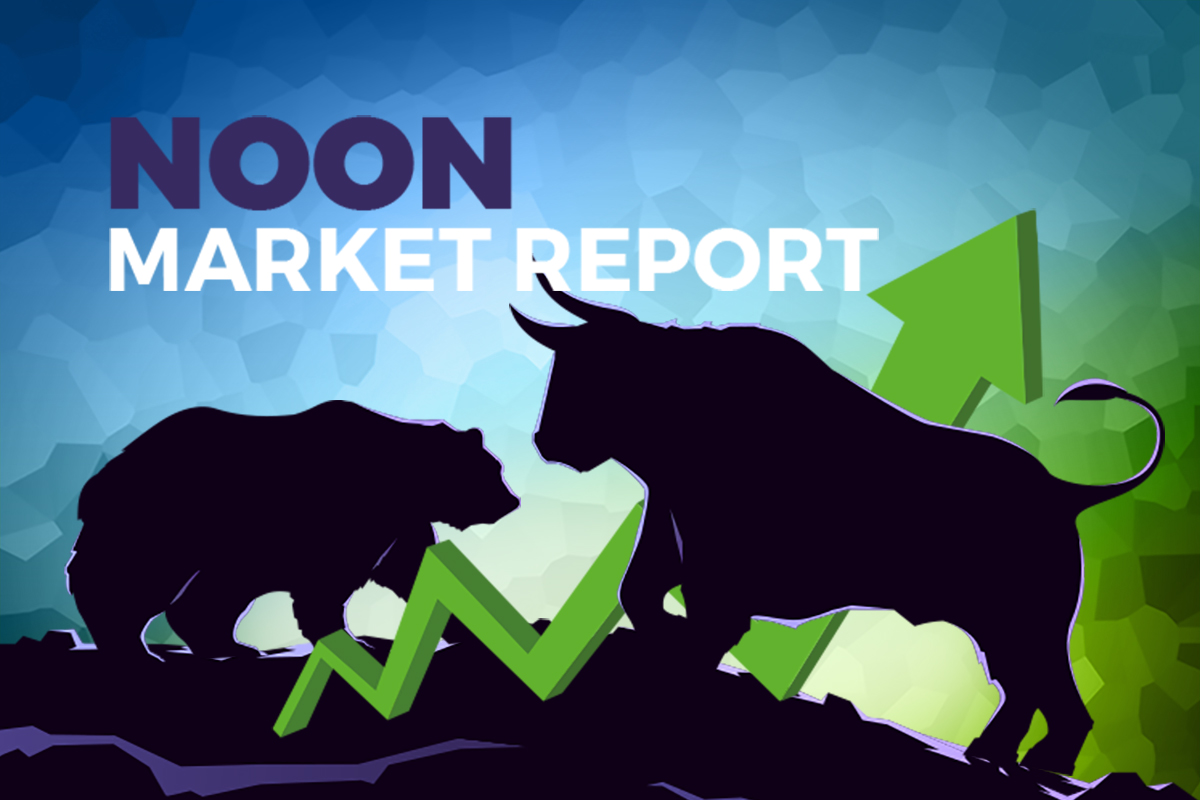 KUALA LUMPUR (March 2): Bargain hunting for main index-linked stocks lifted the key index higher at midday on Thursday (March 2), with hospital operator IHH Healthcare Bhd leading the top gainers.
At 12.30pm, the benchmark FBM KLCI had risen 3.15 points, or 0.22%, to 1,453.35, from Wednesday's close at 1,450.20. 
The index opened 1.14 points higher at 1,451.34.
However, market breadth remained negative, with decliners outpacing advancers 419 to 301, while 401 counters were unchanged, 1,092 untraded, and 20 others suspended.
Turnover stood at 1.33 billion units worth RM737.26 million.
Rakuten Trade Sdn Bhd vice-president of equity research Thong Pak Leng said the benchmark index was hovering at an oversold level, hence providing opportunities for investors to accumulate stocks at attractive levels given their cheaper valuations.
However, he reckoned that the overall sentiment remained fragile, following the selldown two weeks ago, as investors waited for Bank Negara Malaysia's (BNM) Monetary Policy Committee meeting next week on the direction of the overnight policy rate (OPR).
"For now, we are betting that BNM may refrain from hiking the OPR before the US Federal Reserve meeting on March 21 and 22," he added.
Regionally, most markets were in the red, with Japan's Nikkei 0.07% lower at 27,496.97. The Hang Seng Index weakened 0.40% to 20,536.53, and the Straits Times Index was down 0.56% to 3,236.95.
Among the local heavyweights, IHH jumped 14 sen to RM5.85, IOI Corp Bhd added six sen to RM3.85, QL Resources Bhd surged 15 sen to RM5.99, and Hong Leong Financial Group Bhd rallied 28 sen higher to RM18.40.
Tenaga Nasional Bhd went up seven sen to RM9.35, and Public Bank Bhd rose one sen to RM4.15.
Among the active stocks, Tanco Holdings Bhd bagged 2.5 sen to 49 sen, Cypark Resources Bhd tumbled 12.5 sen to 86 sen, and Jade Marvel Group Bhd added 1.0 sen to 31 sen.
On the index board, the FBM Emas Index climbed 16.16 points to 10,573.49, the FBMT 100 Index gained 16.19 points to 10,262.77, and the FBM Emas Shariah Index ticked up 24.89 points to 10,780.88.
The FBM 70 Index dropped 4.66 points to 13,413.51, while the FBM ACE Index declined by 11.27 points to 5,385.16.
Sector-wise, the Financial Services Index decreased 3.38 points to 16,179.74, the Plantation Index advanced 31.71 points to 6,794.13, the Energy Index bagged 9.40 points to 857.72, and the Industrial Products and Services Index inched up 0.11 point to 176.93.  
The content is a snapshot from Publisher. Refer to the original content for accurate info. Contact us for any changes.
Related Stocks
Comments