KLCI snaps six-day losing streak on bargain hunting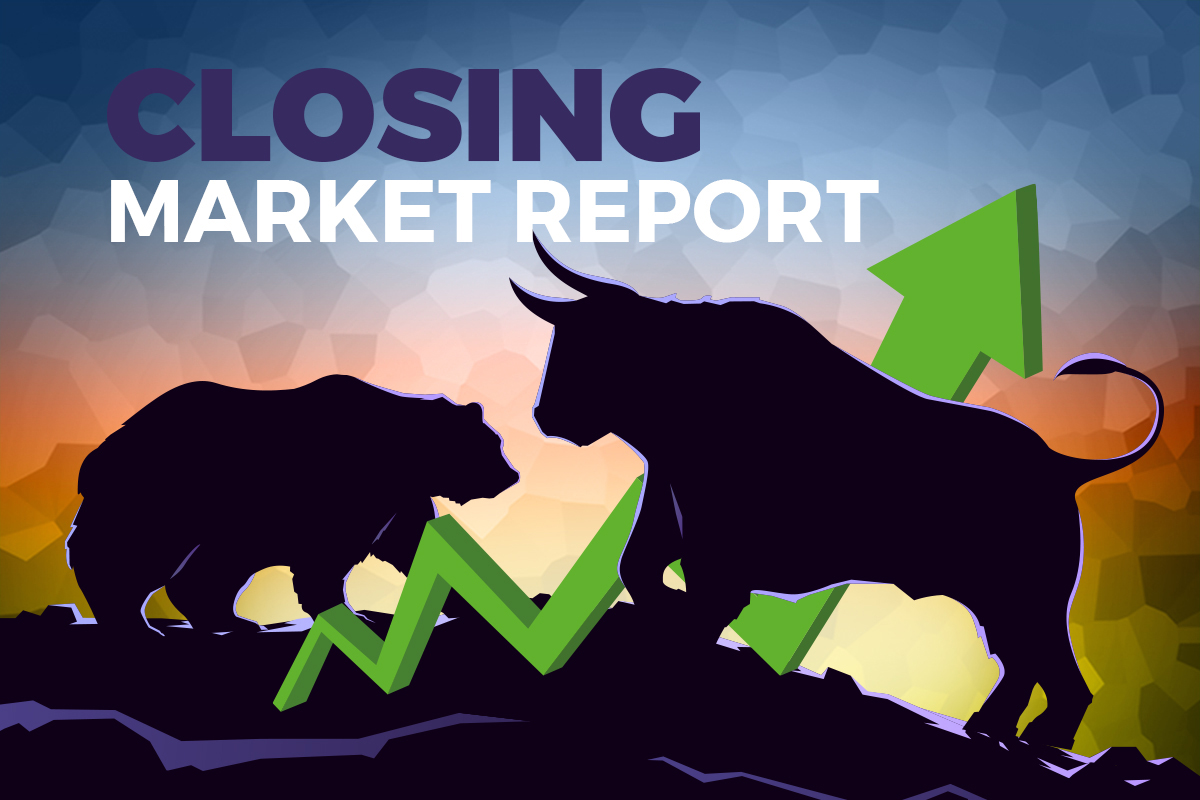 KUALA LUMPUR (March 2): Bursa Malaysia's main index ended in positive territory on Thursday (March 2), after being in the red for six consecutive days, thanks to a boost from bargain-hunting activities.
At 5pm, the benchmark FBM KLCI had climbed 5.29 points to 1,455.49, bolstered mainly by IHH Healthcare Bhd, Axiata Group Bhd and Tenaga Nasional Bhd (TNB).
The index opened 1.14 points higher at 1,451.34, compared with Wednesday's closing at 1,450.20. 
However, market breadth remained negative, with decliners outpacing advancers 506 to 365, while 415 counters were unchanged, 927 untraded and 23 others suspended.
Turnover dipped to 2.50 billion units worth RM1.77 billion, from Wednesday's 3.21 billion units worth RM2.04 billion.
Rakuten Trade Sdn Bhd vice-president of equity research Thong Pak Leng said the KLCI managed to rebound due to bargain-hunting activities, despite key regional markets closing mostly lower, following the unconvincing performance of global equities overnight.
''We reckon sentiment will remain cautious, hence we anticipate the KLCI to move sideways, with an upside bias towards the weekend,'' he told Bernama. 
He said investors are awaiting Bank Negara Malaysia's (BNM) Monetary Policy Committee meeting next week on the direction of the overnight policy rate (OPR).
"For now, we are betting that BNM may refrain from hiking the OPR before the US Federal Reserve meeting on March 21 and 22," he added.
Among local heavyweight counters, IHH jumped 18 sen to RM5.89, Axiata added eight sen to RM3.21, TNB was 12 sen better at RM9.40, and CelcomDigi Bhd rose five sen to RM4.30.
Petronas Chemicals Group Bhd went up seven sen to RM7.27, and Petronas Dagangan Bhd was 46 sen higher at RM21.10.
Boustead Holdings Bhd, which was suspended pending the announcement of a conditional voluntary takeover offer by Lembaga Tabung Angkatan Tentera (LTAT), will resume trading at 9am on Friday.
Among the active stocks, Bumi Armada Bhd rose four sen to 66 sen, Zen Tech International Bhd was flat at two sen, Tanco Holdings Bhd was down one sen to 45.5 sen, BSL Corp Bhd dipped two sen to 12 sen, and Cypark Resources Bhd tumbled 14.5 sen to 84 sen.
On the index board, the FBM Emas Index ticked up 25.65 points to 10,582.98, the FBMT 100 Index gained 25.78 points to 10,272.36, and the FBM Emas Shariah Index climbed 56.49 points to 10,812.48.
The FBM 70 Index dropped 15.74 points to 13,402.43, while the FBM ACE Index declined by 17.33 points to 5,379.10.
Sector-wise, the Financial Services Index slipped 36.45 points to 16,146.67, the Plantation Index advanced 47.72 points to 6,810.14, the Energy Index garnered 9.64 points to 857.96, and the Industrial Products and Services Index inched up 0.21 of a point to 177.03.  
The Main Market volume shrank to 1.58 billion shares worth RM1.47 billion, from Wednesday's 2.20 billion shares worth RM1.73 billion.
Warrant turnover dwindled to 300.63 million units worth RM54.89 million, from 440.41 million units worth RM86.65 million on Wednesday.
The ACE Market volume expanded to 618.74 million shares worth RM244.65 million, from 564.47 million shares worth RM220.07 million previously. 
Consumer product and service counters accounted for 187.34 million shares traded on the Main Market, followed by industrial products and services (432.82 million), construction (65.56 million), technology (153.75 million), special purpose acquisition companies (nil), financial services (45.79 million), property (157.55 million), plantation (42.39 million), real estate investment trusts (eight million), closed/funds (10,100), energy (253.55 million), healthcare (110.13 million), telecommunications and media (27.29 million), transportation and logistics (48.24 million), and utilities (52.34 million).
The content is a snapshot from Publisher. Refer to the original content for accurate info. Contact us for any changes.
Related Stocks
Comments