What's next for Anzo?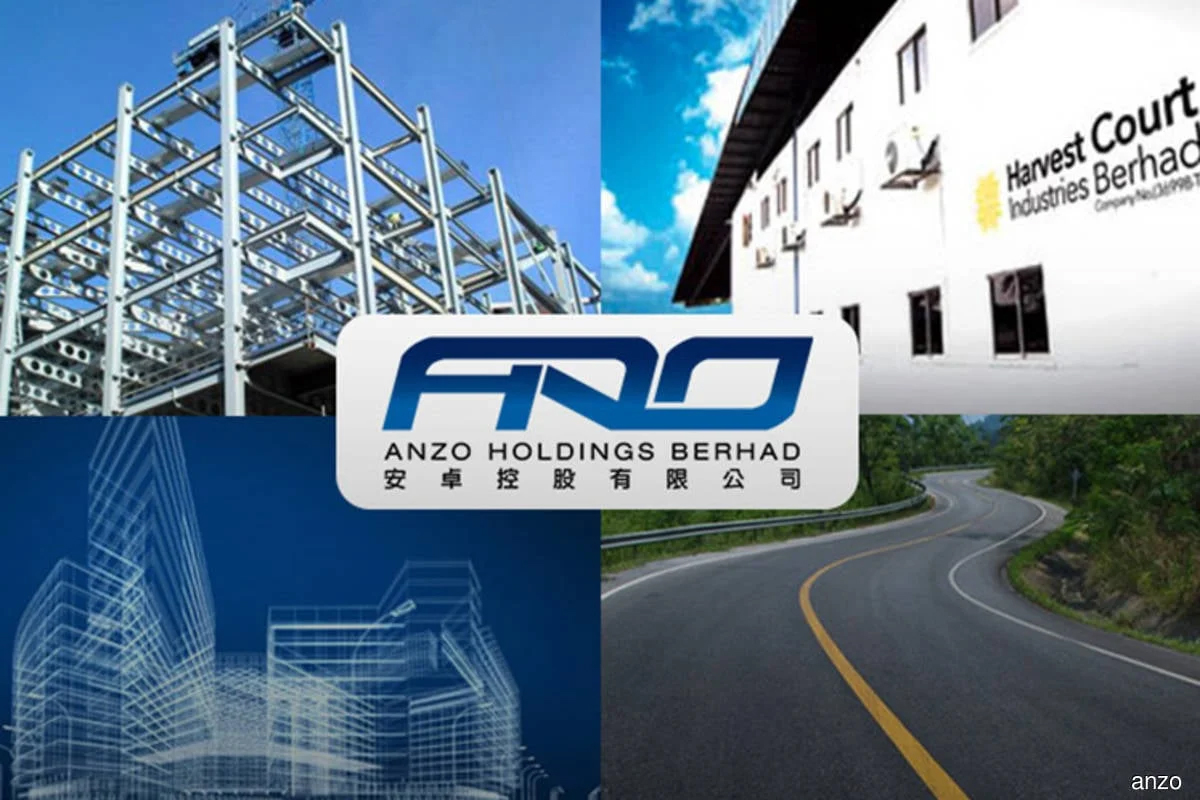 ANZO Holdings Bhd, formerly known as Harvest Court Industries Bhd, has been suspended from trading effective Feb 21, having failed to gain a new lease of life despite multiple attempts through the years. Over the past four years, the company has announced a series of plans, from becoming a copper scrap supplier only to pivot to glove manufacturing during the Covid-19 pandemic. It also recently proposed to expand into the property development business.
In October last year, the company signed a memorandum of understanding (MoU) with Eco Group Holdings Bhd to venture into property development. However, the MoU lapsed the following month. Anzo's board of directors received a termination letter from Eco informing them that not all of Eco's board members were available to deliberate on the terms and conditions of the binding term sheet.
"Eco would like to withdraw their participation in the proposed regularisation plan due to the urgency and complexity of the matters and transactions envisaged in the term sheet," said the filing with Bursa Malaysia.
That sends the Practice Note 17 (PN17) firm down the path of being delisted from the stock exchange if it cannot submit a regularisation plan by April 30 this year. Since May 2020, the regulator has granted Anzo five extensions on the deadline to submit its regularisation plan.
Anzo was loss-making for 19 of the 23 financial years since it was listed in 2002. During this period, it has changed its financial year end four times. It has been consecutively in the red since FY2013. For the latest financial year ended Sept 30, 2022 (FY2022), Anzo's net loss widened to RM27.71 million from RM24.33 million in FY2021 as revenue fell to RM23.03 million from RM29.96 million in the previous year.
The saving grace is that Anzo was in a net cash position, as its balance sheet showed. Its cash pile was at RM12.16 million without any borrowings. However, its accumulated net loss swelled to RM66.15 million as at end-2022 from RM38.4 million a year ago.
Nonetheless, this was not the first time that the company had encountered ballooning accumulated losses.
Back in 2015, the company, then a wooden door manufacturer and known as Harvest Court, was sitting on an accumulated loss of RM25.5 million.
To clean up its balance sheet, the company undertook par value reduction as well as a renounceable rights issue that was sweetened by free warrants following the emergence of new shareholders.
Interestingly, the stock price had a roller-coaster ride when the company was making the cash call. The share price shot up to 54 sen in April 2017, from 22.5 sen two months before. But the upward momentum lasted less than three months.
It is not hard to fathom the reason for the share price pattern. The recapitalisation exercise was not enough to lift the company out of financial stress, considering that Anzo had been incurring losses for a decade.
Anzo's share price dropped like a rock from 54 sen to 4.5 sen in June 2018. It had been in the doldrums for years, hitting a low of 1.5 sen at end-March 2020, until the pandemic brought on the glove mania and retail investors flocked back to the stock market. In 2020, from barely two sen, Anzo's share price surged 10 times to a high of 20 sen. Anzo was among the small-cap companies — together with AT Systematisation Bhd, Luster Industries Bhd, Notion Vtec Bhd, Salcon Bhd and Vizione Holdings Bhd — that had jumped on the glove-making bandwagon.
Anzo's plan was to acquire a glove factory in Perak for RM55 million in July 2020. Within the same month, it issued a two-line statement announcing its termination of the plan due to "unsatisfactory due diligence findings" right after its share price climbed to a record high of 20 sen in three years. Interest in the stock subsequently fizzled out and the share price lost ground.
While it was planning the glove-making venture, Anzo then engaged with relevant parties to enter the industrial materials trading business. It signed a supply agreement with CSTME Resources Sdn Bhd, an importer and exporter of non-ferrous materials, signalling a move to diversify into copper products. Under the agreement, CSTME agreed to purchase birch or clinker copper scrap for a total contract value of RM1.3 billion from Anzo.
The plan to enter the industrial materials trading business did not take off.
The proposal was considered a related-party transaction as CSTME's controlling shareholder and director Albert Tan was also a shareholder of Anzo with a 2.2% stake. In July 2020, Tan sold out of Anzo.
Interestingly, in September 2022, Bursa publicly reprimanded Anzo and three of its directors — including managing director Datuk Chai Woon Chet — for violating related-party transactions and failing to inform shareholders about the diversification of operations related to the supply agreement with CSTME.
Chai, Anzo's substantial shareholder with a 6.04% stake, was fined RM150,000. He is also an executive director of Oversea Enterprise Bhd, in which he owns a 39.98% stake.
The other two directors, former Umno treasurer and former Bank Simpanan Nasional Bhd chairman Datuk Seri Abdul Azim Mohd and Chong Khing Chung, were fined RM75,000 each, although the two had resigned on May 30 and June 1, 2022 respectively.
Anzo's shares were last traded at 0.5 sen prior to the suspension. The clock is ticking, and again it needs to scout for new business in order to turn itself around.
Will history repeat itself, and will the same old, same old recur?
The content is a snapshot from Publisher. Refer to the original content for accurate info. Contact us for any changes.
Related Stocks
Comments