The Week Ahead: China, Malaysia economic data and court cases, plus ECB rate in focus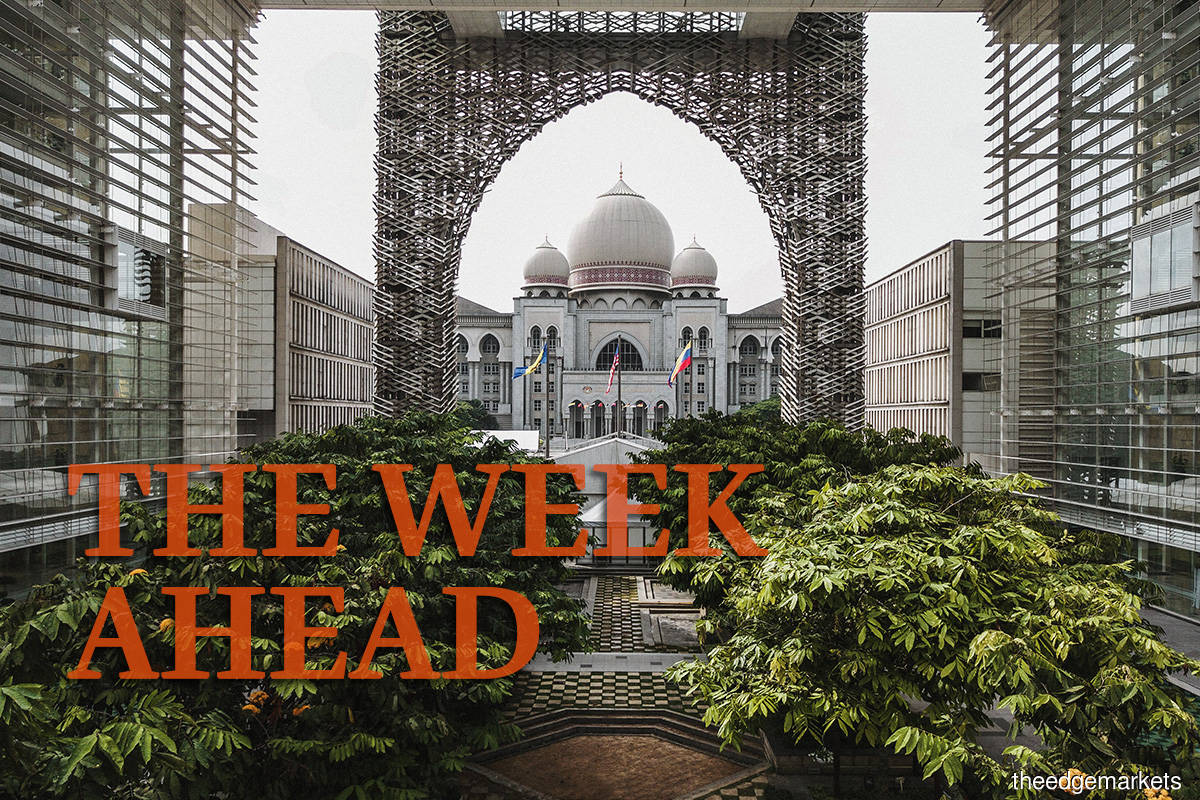 This week, a flurry of economic data will be released by China that is expected to provide a gauge of how the world's second-largest economy is likely to perform in the first quarter of the year. China will release its February industrial output, retail sales, surveyed jobless rate and fixed asset investments on Wednesday.
In a March 9 article, economists at ING say they expect China's retail sales to rise about 5% year on year (y-o-y) year to date (YTD) in February. While this looks optimistic, industrial production may increase by a more modest 2% y-o-y YTD as export-related manufacturing declines due to weak external demand.
"The surveyed jobless rate could improve to 5.3% (5.5% previously), which will provide support for consumption in the coming months. Meanwhile, home prices should be stable in the first two months but should pick up more in the coming quarters as there are still down payments on deposit accounts waiting for confidence in the housing market to return," say the economists.
They believe that the set of data should point to a stable recovery of the economy. Given the data, the ING economists believe that it is likely that the People's Bank of China will keep the one-year medium-term lending facility  (MLF) interest rate unchanged at 2.75%, and there should be no net injection of liquidity from MLF.
Malaysia will also release important economic data next week, starting with the Industrial Production Index, monthly manufacturing statistics and performance of wholesale and retail trade for the month of January on Monday.
The country's Industrial Production Index slowed down to an expansion of 3% y-o-y in December 2022, compared with a growth of 4.8% y-o-y in the previous month. Industrial production in January is likely to remain muted due to the early Chinese New Year holiday.
In the Malaysian courts, former prime minister and Parti Pribumi Bersatu Malaysia president Tan Sri Muhyiddin Yassin is expected to face another money laundering charge at the Shah Alam High Court this week, adding to the charges that he faced last Friday.
On Wednesday, the Federal Court will hear Jonathan Laidlaw's appeal to represent former prime minister Datuk Seri Najib Razak in the SRC International appeal. The Kuala Lumpur Bar, the Attorney-General's Chambers and the Bar Council have voiced their objections.
On March 17, the hearing of the defence application to get a forensic report over WhatsApp messages between Datuk Seri G Gnanaraja and Consortium Zenith Construction Sdn Bhd director Datuk Zarul Ahmad Mohd Zulkifli will take place in the continuation of former Penang chief minister Lim Guan Eng's graft trial involving the Penang undersea tunnel project.
Over in Europe, the European Central Bank (ECB) is going to release its monetary policy decision on Thursday; economists expect the central bank for the eurozone countries to increase its policy rate by another 50 basis points, as it had guided in February.
This will bring the ECB's deposit rate to 3% and its refinancing rate to 3.5%.
Meanwhile, political and defence industry observers will train their eyes on San Diego next week as US President Joe Biden will host the British and Australian prime ministers Rishi Sunak and Anthony Albanese for a possible summit on the Australia, UK and US (Aukus) trilateral pact.
More details on the nuclear-powered submarine deal for Australia are also expected to emerge from the trilateral summit.
Back in Asia, South Korea's President Yoon Suk Yeol will visit Japan this week, as the two neighbours try to ease diplomatic strains over Japan's wartime atrocities during its 35-year colonial rule. Yoon will visit Japan on March 16 and 17 for a summit with Japan's Prime Minister Fumio Kishida.
The visit comes after Seoul announced plans last Monday to compensate Korean victims of Japan's wartime forced labour without the direct involvement of Tokyo, which drew strong protests from victims' groups.
Japan will also release a slew of economic data on Wednesday, including its February imports and exports data and trade balance. ING expects exports to surge by 9% y-o-y, compared with 3.5% y-o-y in January, while imports are expected to moderate to a growth of 16% y-o-y, compared with 17.8% y-o-y in the month prior.
This could result in a narrowing negative trade balance of ¥1,365 billion (RM45.06 billion) in February, compared with a negative trade balance of ¥3,496.6 billion in January, according to ING estimates.
The same sets of data will be released by Indonesia on Wednesday, and ING expects import growth to be more robust in February, at 20.7% y-o-y compared with the growth of 1.27% in January 2023.
However, Southeast Asia's largest economy is expected to report slower export growth in February, at 13.8% y-o-y, compared with 16.37% y-o-y in January 2023. Trade balance is expected to moderate to US$3.3 billion (RM14.92 billion) in February, compared with US$3.87 billion in January 2023 for the archipelago.
Bank Indonesia (BI), which meets this week, is expected to keep its key rates unchanged.
Over in the Malaysian corporate scene, SNS Network Technology Bhd is expected to release its financial results for the quarter ended Jan 31, 2023, on March 13, followed by Scientex Bhd, Superlon Holdings Bhd and Eco World International Bhd on March 16. Eco World Development Group Bhd will do so a day later.
The content is a snapshot from Publisher. Refer to the original content for accurate info. Contact us for any changes.
Related Stocks
Comments