TNB, IHH, Scientex, Pentamaster, Berjaya Food, Berjaya Land, Favelle Favco, Able Global, Artroniq, Volcano, Revenue, SMI, GFM and Haily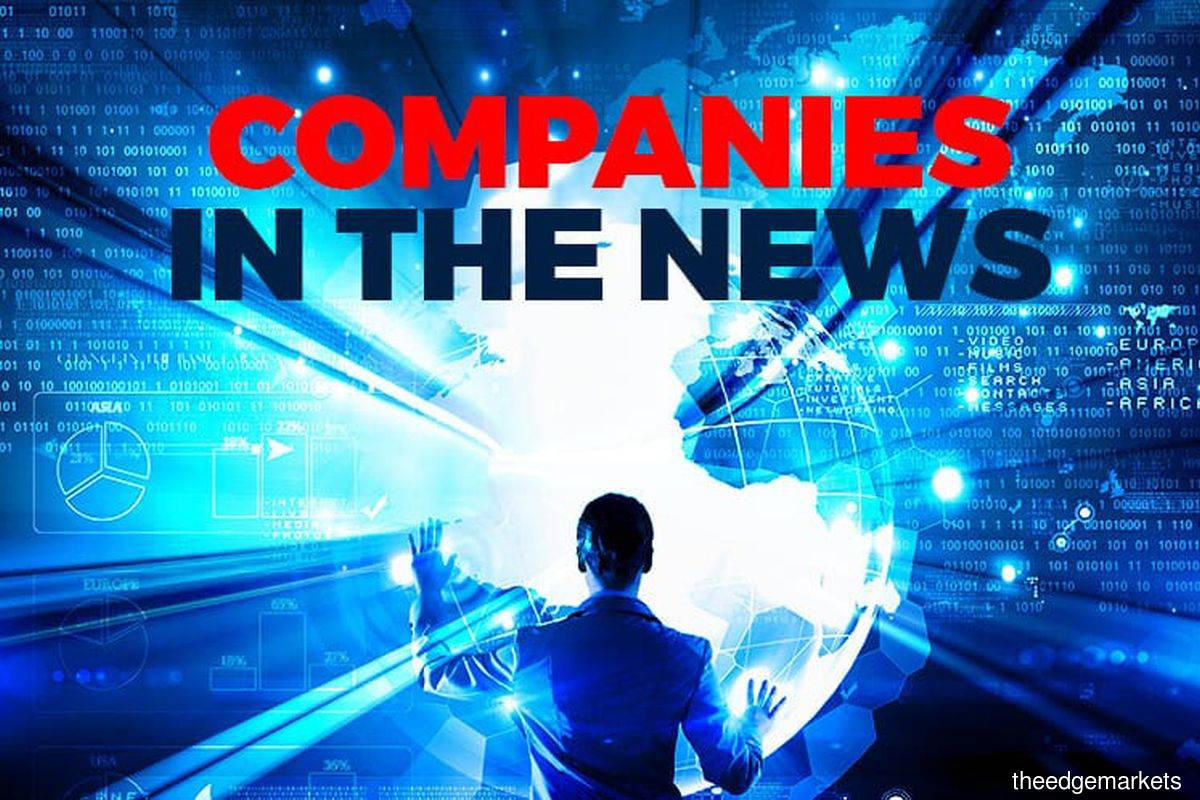 KUALA LUMPUR (March 15): Here is a brief recap of some corporate announcements that made news on Wednesday (March 15): Tenaga Nasional Bhd, IHH Healthcare Bhd, Scientex Bhd, Pentamaster Corp Bhd, Berjaya Food Bhd, Berjaya Land Bhd, Favelle Favco Bhd, Able Global Bhd, Artroniq Bhd, Volcano Bhd, Revenue Group Bhd, South Malaysia Industries Bhd, GFM Services Bhd and Haily Group Bhd.
Tenaga Nasional Bhd (TNB) announced its final single-tier dividend of 26 sen per ordinary share for the financial year ended Dec 31, 2022, to be paid on April 14. The ex-date is March 30 and the entitlement date is March 31. This is the second dividend paid for the financial year, after the group announced an interim single-tier dividend of 20 sen per ordinary share on Sept 13, 2022.
IHH Healthcare Bhd has made a strategic investment in Singapore's digital mental health company Intellect at an undisclosed price, aiming to further expand the hospital operator's offerings to its customers. As a strategic investor, IHH will co-develop and customise digital mental health programmes with Intellect for its patients, corporate clients, and staff. In a pilot initiative, Intellect's offerings will be made available first to maternity patients at Gleneagles Hospital in Singapore.
Scientex Bhd posted a 13.5% year-on-year growth in net profit for the second quarter ended Jan 31, 2023 (2QFY2023), driven by improving sales and steady construction progress in the group's property development business. Although the group's packaging segment recorded lower sales for 2QFY2023 as global buyers turned cautious amid volatile marketplace, the group was still able to slightly increase earnings for this division, thanks to a better product mix. Net profit rose to RM106.29 million or 6.85 sen per share for 2QFY2023 from RM93.69 million or 6.04 sen per share a year ago, while revenue inched up 2.8% to RM978.39 million from RM952.00 million previously.
Pentamaster Corp Bhd has withdrawn its subscription of a 29.9% stake in the enlarged capital of Taiwan-based Everready Precision Industrial Corp (Epic) for US$6.78 million (RM29.89 million). The group did not provide a reason for the withdrawal, but said its wholly owned subsidiary Pentamaster InnoTeq Sdn Bhd would pursue the return of the investment sum from Epic.
Berjaya Food Bhd (BFood) through its wholly owned subsidiary Berjaya Food (International) Sdn Bhd (BFI) had on March 15 acquired a total of 11.87 million ordinary shares representing 1.07% equity interest in SEM. The shares were acquired from True Ascend Sdn Bhd — a company controlled by Tan Sri Vincent Tan — via a direct business transaction for a total cash consideration of about RM21.96 million or at RM1.85 per SEM share.
Meanwhile, Berjaya Land Bhd (BLand) announced that BLand and its wholly owned subsidiary Berjaya Vacation Club Bhd had on July 27, 2022 and March 15 acquired in aggregate of 6.73 million ordinary shares representing about 0.61% equity interest in SEM. The shares were acquired from a non-related party and True Ascend via a direct business transaction for a total cash consideration of about RM12.1 million or at an average purchase price of about RM1.80 per SEM share. BFood via BFI now owns 11.87 million shares or 1.07% equity interest in SEM, while the BLand group holds a total of 68.64 million shares or 6.18% equity interest in SEM.
Favelle Favco Bhd (FFB) has secured two contracts with a combined value of about RM95 million. One of them is a contract for the supply of a tower crane, awarded to FFB's subsidiary Kroll Cranes A/S by Samsung Heavy Industries Co Ltd. The crane is expected to be delivered by the second quarter of 2024.
Able Global Bhd announced its single tier fourth interim dividend of one sen per share for its financial year ended Dec 31, 2022 (FY2022), to be paid on April 10. Its ex-date is on March 29 and the entitlement date is on March 30, said the group in its filing. This brings total dividend per share to four sen for FY2022.
Artroniq Bhd has accepted a letter of award from Cambodian-based Panda Commercial Bank plc for a research and development blockchain based financial services contract valued at US$10 million (RM44.8 million). The contract is for a period of two years, starting from March 15 this year to March 31, 2025. The award pertains to the development of basic blockchains, functional API, web and mobile related solutions applicable for Panda Bank.
Volcano Bhd has proposed to raise up to RM42.77 million via a private placement, mainly to fund its expansion plan. The group said up to 49.5 million new shares, representing 30% of Volcano's current share base of 165 million shares, will be issued to independent third-party investors to be identified later. The placement shares will be priced at not more than a 10% discount to Volcano shares' five-day volume weighted average market price.
Revenue Group Bhd's managing director cum alternate chairman Datuk Eddie Ng Chee Siong has resigned after he had disposed of 25.34 million of his shares in the company off market. Eddie's resignation was due to personal matters, which came after he had sold his shares in Revenue Group on March 14, representing 5.26% of the total issued share capital, thus he ceases to be a substantial shareholder of the group.
South Malaysia Industries Bhd (SMI) has gone to court for a declaration that the extraordinary general meeting (EGM) scheduled for March 24 proposed by two of its shareholders is unlawful and unconstitutional. The EGM, requested by Honsin Apparel Sdn Bhd and HIQ Media (M) Sdn Bhd, was meant to remove the current five-member board of directors in SMI, replacing them with two persons, namely Lee Boon Siong and Tan Eik Huang. Honsin Apparel and HIQ Media, both subsidiaries of Prolexus Bhd, collectively own a 10.01% stake in SMI. SMI filed the lawsuit at the High Court on Wednesday on grounds that the property developer's constitution does not allow meetings to be held on a fully virtual basis.
GFM Services Bhd is spending RM9 million to take over a company that has been awarded the rights to develop a Rest and Service Area along the Kuala Lumpur-Karak Expressway. The development rights were awarded on May 27 last year by the Malaysian Highway Authority. GFM, using internally generated funds, will be buying 100% interest in Atmajaya Arvino Sdn Bhd from Ahmad Nasri Abdul Gani.
Haily Group Bhd has secured a RM32.67 million contract to build 186 units of single-storey terrace houses in Bandar Putra Kulai, Johor. The contract was awarded to its wholly owned subsidiary Haily Construction Sdn Bhd by JYP Architects Sdn Bhd on behalf of Nice Frontier Sdn Bhd, a member of the IOI Properties Group Bhd. The construction is expected to be completed in 15 months or by June 26, 2024.
The content is a snapshot from Publisher. Refer to the original content for accurate info. Contact us for any changes.
Related Stocks
Comments