Dialog, Carlsberg, Top Glove, Sunway REIT, Serba Dinamik, UWC, Datasonic, Ancom Nylex, Pertama Digital, Microlink, MGB, TT Vision, Sunsuria, Master-Pack, Pasdec, Inta Bina and Jerasia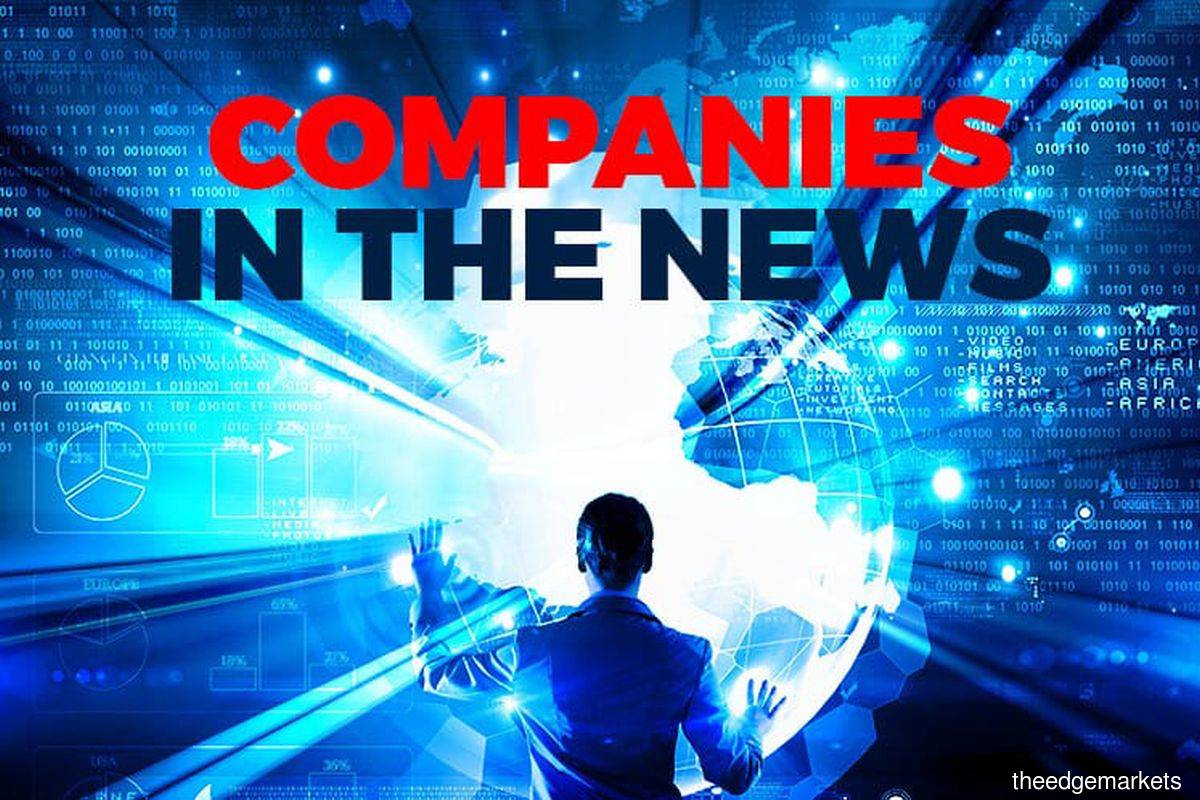 KUALA LUMPUR (March 16): Here is a brief recap of some corporate announcements that made news on Thursday (March 16): Dialog Group Bhd, Carlsberg Brewery (M) Bhd, Top Glove Corp Bhd, Sunway Real Estate Investment Trust, Serba Dinamik Holdings Bhd, UWC Bhd, Datasonic Group Bhd, Ancom Nylex Bhd, Pertama Digital Bhd, Microlink Solutions Bhd, MGB Bhd, TT Vision Holdings Bhd, Sunsuria Bhd, Master-Pack Group Bhd, Pasdec Holdings Bhd, Inta Bina Group Bhd and Jerasia Capital Bhd.
Dialog Group Bhd on Thursday launched Dialog Terminals Langsat 3, which marks the expansion of its terminal operations into storage facilities for renewable fuel products at the terminal in Tanjung Langsat, Johor. The expansion is expected to commence operations by end-2024, and caters to growing investor interest in low-carbon fuel alternatives.
Carlsberg Brewery (M) Bhd announced its final dividend of 25 sen per share, payable on May 18. The final dividend for the financial year ended Dec 31, 2022 brought the group's total dividend for the year to 88 sen. This is the highest dividend declared since 2019.
Top Glove Corp Bhd reported a third loss-making quarter in the second quarter ended Feb 28, 2023 (2QFY2023), as the existing glut in stocks and ongoing moderation of average selling prices, compounded by rising production costs, weighed on its performance. The group's net loss stood at RM164.67 million or 2.06 sen per share for 2QFY2023, compared to a net profit of RM87.55 million or 1.09 sen per share a year earlier. Revenue more than halved to RM618 million from RM1.48 billion.
Sunway REIT Management Sdn Bhd said it would acquire properties for Sunway Real Estate Investment Trust (Sunway REIT) from the Employees Provident Fund (EPF) worth RM520 million. The properties are six strategically located hypermarkets/retail complexes in the Klang Valley and Johor. The Klang Valley properties are in Kinrara, Putra Heights, USJ, Klang and Ulu Klang, while the property in Johor is located in Plentong.
Serba Dinamik Holdings Bhd, which is in the midst of appealing the High Court's dismissal of its application for a permanent stay of a winding up petition from its creditors, said several right-sizing initiatives that are in line with its regularisation efforts have been agreed to by its liquidator Victor Saw Seng Kee from PricewaterhouseCoopers Advisory Sdn Bhd. "These initiatives will enable the companies to contain cash outflow as well as improve cash inflow to sustain the operations." Saw is the court-appointed liquidator of the company.
Meanwhile, the High Court has refused to grant a permanent stay of a winding up petition against Serba Dinamik and its three subsidiaries, pending its appeal to the Court of Appeal. Judge Ahmad Murad Abdul Aziz said the companies have failed to prove there are special circumstances for the court to grant the stay of the winding-up order issued on Jan 10. He said it was better that the provisional liquidator be answerable to the court rather than leaving it in the hands of directors of the companies.
UWC Bhd's net profit came in 24% lower for its second quarter ended Jan 31, 2023 (2QFY2023) as expansion and higher minimum wage increased staff costs while the ringgit's appreciation against the US dollar resulted in a foreign exchange loss. The net profit dropped to RM19.1 million or 1.73 sen per share, from RM25.08 million or 2.28 sen per share a year earlier, despite revenue growing by 15% to RM91.92 million from RM79.92 million, helped by capacity expansion amid growing order book from the semiconductor industry. Excluding the forex impact, the group would have generated a higher operating profit in 2QFY2023.
Datasonic Group Bhd has secured a three-month extension contract from the Ministry of Home Affairs  for the supply of MyKad, MyTentera, MyPOCA raw cards and consumables to the National Registration Department. The extension, from Feb 15 to May 14, will give rise to an additional contract value of RM12.53 million. The original contract value was RM50.12 million.
Ancom Nylex Bhd has accepted two separate sale and purchase agreements with Petronas Chemicals Marketing (Labuan) Ltd (PCML). The agreements entail PCML supplying methanol to Ancom's wholly owned subsidiary Perusahaan Kimia Gemilang Sdn Bhd and the 51%-owned subsidiary Ancom Kimia Sdn Bhd. The duration of the contract is for five years commencing Jan 1 to Dec 31, 2027.
Pertama Digital Bhd expects to raise gross proceeds of up to RM87.8 million from the subscription by Australia-based Macquarie Bank Ltd of new shares in the group under a placement exercise. The placement involves up to 43 million new shares, representing approximately 10% of Pertama Digital's current share base of 433.36 million shares. The illustrative subscription price is RM2.041 per placement share, representing a discount of about 9% to the five-day volume-weighted average price (VWAP) of the shares, up to the latest practicable date, of RM2.2437.
Microlink Solutions Bhd's unit has secured a five-year contract worth RM17.79 million from the Public Sector Home Financing Board (LPPSA) for the provision of maintenance and support services to the statutory body's loan management system. The contract is subject to a formal agreement to be entered into between Microlink's wholly owned subsidiary Microlink Systems Sdn Bhd and LPPSA. Microlink, which transferred its listing from the ACE Market to the Main Market last month, is a technology solutions provider and system integrator that focuses on financial services, telecommunications and the public sector.
MGB Bhd has bagged a RM46.8 million contract to build 155 double-storey terrace houses at the D'Island Residence township in Puchong. "With the contract in hand, the group's current outstanding order book is approximately RM1.88 billion," said MGB. The contract was awarded by Blee & W Architects Sdn Bhd, on behalf of Astana Modal (M) Sdn Bhd, which in turn is a subsidiary of LBS Bina Group Bhd.
TT Vision Holdings Bhd has secured purchase orders totalling RM23.6 million for its solar cell inspection equipment from a major customer. The group, which was listed on the ACE Market of Bursa Malaysia in January, did not identify the customer, except to say that it is one of the largest solar cell manufacturers in the world. The contract is expected to be fulfilled within six to nine months, and contribute positively towards the group's earnings and net assets for the year ending Dec 31, 2023.
Sunsuria Bhd has launched Sunsuria Care, a community-driven initiative, in a bid to provide basic medical services and support to its community. The maiden project of the initiative is Sunsuria Care Hub, which is located at the Sunsuria City Celebration Centre in Sepang. Sunsuria executive chairman Tan Sri Ter Leong Yap said: "Making well-being accessible extends to designing communal amenities and spaces with the considerations of everyone in the community in mind. We want our products and services to be inclusive, accessible and convenient to meet the different needs of the disabled, senior citizens and young parents."
Master-Pack Group Bhd announced an interim dividend of six sen per share for the year ending Dec 31, 2023, which will be paid on April 19. The ex-date falls on March 30 and the entitlement date on March 31.
Pasdec Holdings Bhd has decided to sell its subsidiary that is developing the 5MW mini hydro power plant project in Bentong, Pahang, for RM1.2 million amid cost escalation, while recouping RM10.8 million of advances provided to the subsidiary. Pasdec is divesting its 100% equity interest in Pasdec-Mega Sdn Bhd to SPAC Sdn Bhd, which is wholly owned by Sy Choon Yen. The construction costs to complete the project has escalated significantly from the original budgeted costs.
Inta Bina Group Bhd has secured a RM79.9 million contract to build houses near Bandar Puncak Alam in Ijok, Selangor. The contract to build 300 units of double-storey houses at the Eco Grandeur township was awarded by Paragon Pinnacle Sdn Bhd, a unit of Eco World Development Bhd. The construction period is 16 months, commencing from the date of site possession on April 14.
The High Court has ordered the directors of Jerasia Capital Bhd's unit to pay employees' unpaid EPF contributions, dividends and late payment charges. The court ordered Jerasia Fashion Sdn Bhd's three directors at the material time to pay a total of RM2.42 million remaining EPF contributions of employees.
The content is a snapshot from Publisher. Refer to the original content for accurate info. Contact us for any changes.
Related Stocks
Comments