Bursa Malaysia completes inaugural carbon credit auction with a total of 150,000 Verra credits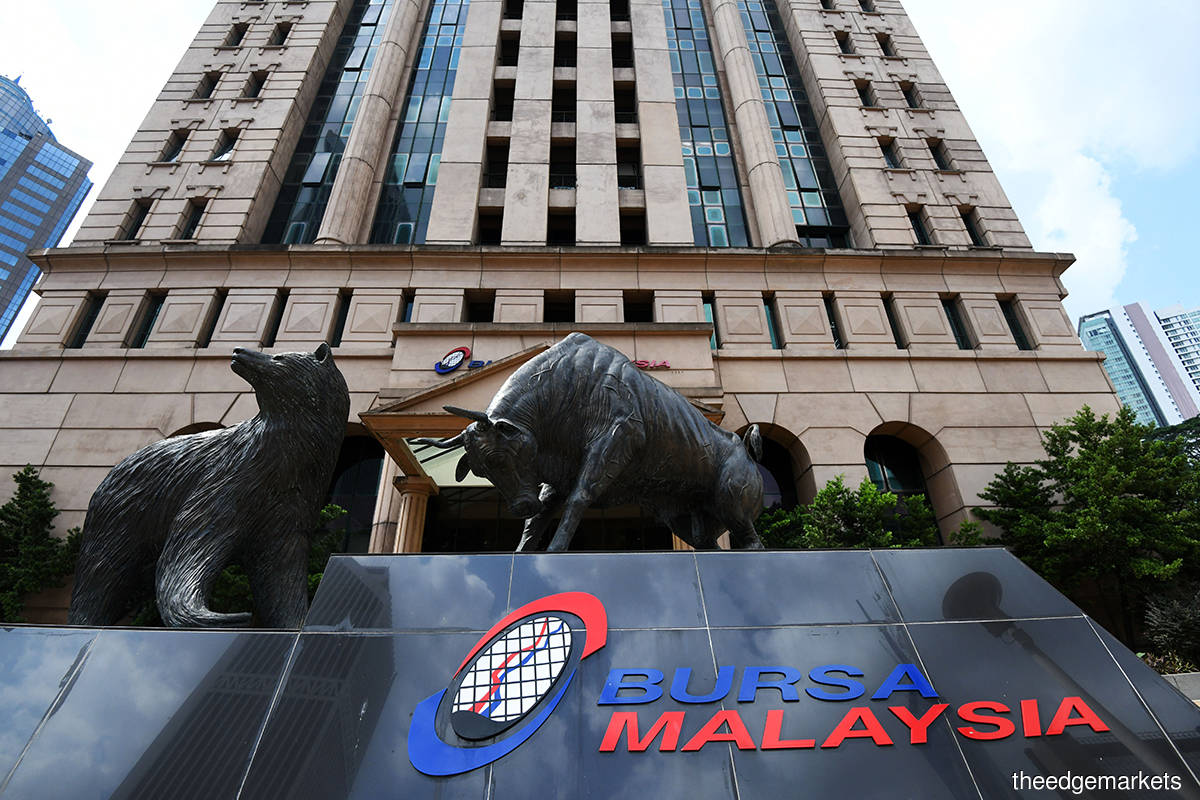 KUALA LUMPUR (March 17): Bursa Malaysia Bhd's subsidiary Bursa Carbon Exchange (BCX) carried out the nation's inaugural carbon credit auction on Thursday (March 16), with 15 buyers from various industries purchasing a total of 150,000 Verified Carbon Standard (Verra)-registered carbon credits.
In a statement on Friday (March 17), Bursa said that BCX enables the trading of standardised contracts with underlying carbon credits from climate-friendly projects and solutions, which corporates can use to offset emission footprint and meet climate goals.
"With this key milestone, the auction facilitated the price-discovery of carbon credits from two new products offered by the BCX — the Global Technology-Based Carbon Contract (GTC) and the Global Nature-Based Plus Carbon Contract (GNC+)," Bursa said.
The GTC was oversubscribed and cleared at RM18.50 per contract, which featured carbon credits from the Linshu Biogas Recovery and Power Generation Project in China, which aligns with the United Nations Sustainable Development Goals (UNSDG), namely generating clean energy, providing decent work and addressing climate change by reducing fugitive methane emission leakage to the atmosphere.
Meanwhile, GNC+ fetched a clearing price of RM68 per contract, featuring carbon credits from the Southern Cardamom Project, which is a REDD+ (Reducing Emissions from Deforestation and Forest Degradation) project from Cambodia that comes with climate, community and biodiversity (CCB) standard that provides additional co-benefits, contributing to the livelihoods of local communities and biodiversity conservation in the Indo-Burma Biodiversity Hotspot. 
"Both projects were carefully selected and curated to spur local interest in similar carbon offsetting project development. There was strong interest and healthy price signal by the domestic corporate sector, notably government-linked companies and financial institutions, which demonstrated their leadership in the budding voluntary carbon market (VCM) space in Malaysia," it said.
Among the successful bidders were AmBank Malaysia, AmBank Islamic, AmInvestment Bank, AU Synergy, CIMB Bank, Maybank, Masteel, MIDF Investment, Permodalan Nasional, Pet Far Eastern Malaysia, Petronas, Press Metal, Telekom Malaysia and Yinson.
"We are very pleased with the successful execution of this inaugural auction, which has raised the awareness level of VCM and carbon offsetting opportunities in the country. We now have a proven market mechanism which provides price discovery," said Bursa chief executive officer Datuk Muhamad Umar Swift.
By establishing a market-based price for carbon credits, the auction provides a clear signal to potential project proponents and developers on the economic viability of carbon credits, he noted.
"This will incentivise local project owners to develop carbon credit projects that can make a real impact in the fight against climate change.
"We welcome the government's commitment of the RM10 million seed funding incentive for Malaysian-generated carbon credits to be traded on BCX. 
"We look forward to working with relevant stakeholders to facilitate the development of a vibrant VCM ecosystem," he said.
Companies interested to participate in the BCE are encouraged to submit their application form via https://bcx.bursamalaysia.com.
The content is a snapshot from Publisher. Refer to the original content for accurate info. Contact us for any changes.
Related Stocks
Comments