PM urges giant, multinational companies to help with TVET funding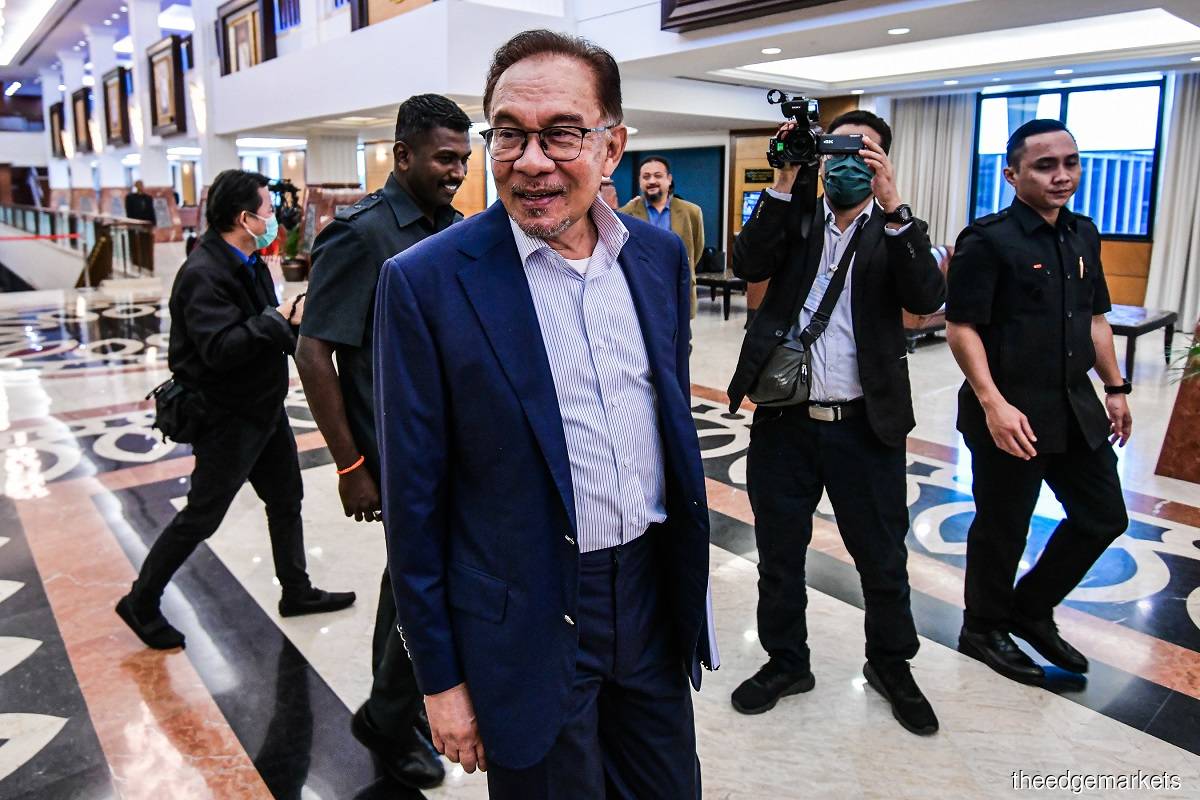 KUALA LUMPUR (March 21): Prime Minister Datuk Seri Anwar Ibrahim on Tuesday (March 21) called on giant and multinational companies to help cover the funding of technical and vocational education and training (TVET) in the country. 
By doing so, he said, they would directly help the people through acquisition, maintenance and training.
 "We call on these companies to help TVET, because TVET trains our young people, Malays and Bumiputeras, to improve their skills to enable them to get better jobs with higher wages or salaries," he said during the minister question time in the Dewan Rakyat.
He was responding to a supplementary question from Datuk Seri Tuan Ibrahim Tuan Man (Perikatan Nasional-Kubang Kerian), who wanted to know if there were other large companies that contribute their profits to the people.
According to the PM, the companies include Sunway Bhd, Berjaya Corp Bhd, companies registered with the Associated Chinese Chamber of Commerce and Industry of Malaysia (ACCCIM), Telekom Malaysia Bhd and the Albukhary Group of Companies, which specifically offered to take over TVET in Pekan, Pahang, and Tanjung Malim, Perak.
To a supplementary question from Cha Kee Chin (Pakatan Harapan-Rasah) that taxes that should be used to help the poor, Anwar said the current government is adopting a different approach by getting large companies to channel financial aid directly to the target groups, instead of donating to political parties or individuals.
 "As for [corporate figure] Tan Sri Syed Mokhtar Albukhary, I asked him to donate directly to padi farmers...involving RM60 million, which is 30% of profit recorded over 20 years," he added.
In response to Cha's original question on an allegation that Bagan Member of Parliament Lim Guan Eng, during his tenure as the finance minister from May 2018 until February 2020, had cancelled the tax exemption for Albukhary Foundation,  Anwar said the allegation is untrue.
 "The fact is that the approval for the tax exemption for Albukhary Foundation and the Albukhary Group was only made on Feb 25, 2021," he said.
Anwar said according to Section 44(6) of the Income Tax Act 1967 (Act 53), giving tax relief is not the power of ministers or the PM, as it is the absolute power of the director general of the Inland Revenue Board.
For more Parliament stories, click here.
The content is a snapshot from Publisher. Refer to the original content for accurate info. Contact us for any changes.
Related Stocks
Comments