United Malacca's 3Q net profit down 58% on lower CPO and PK prices, wider investment losses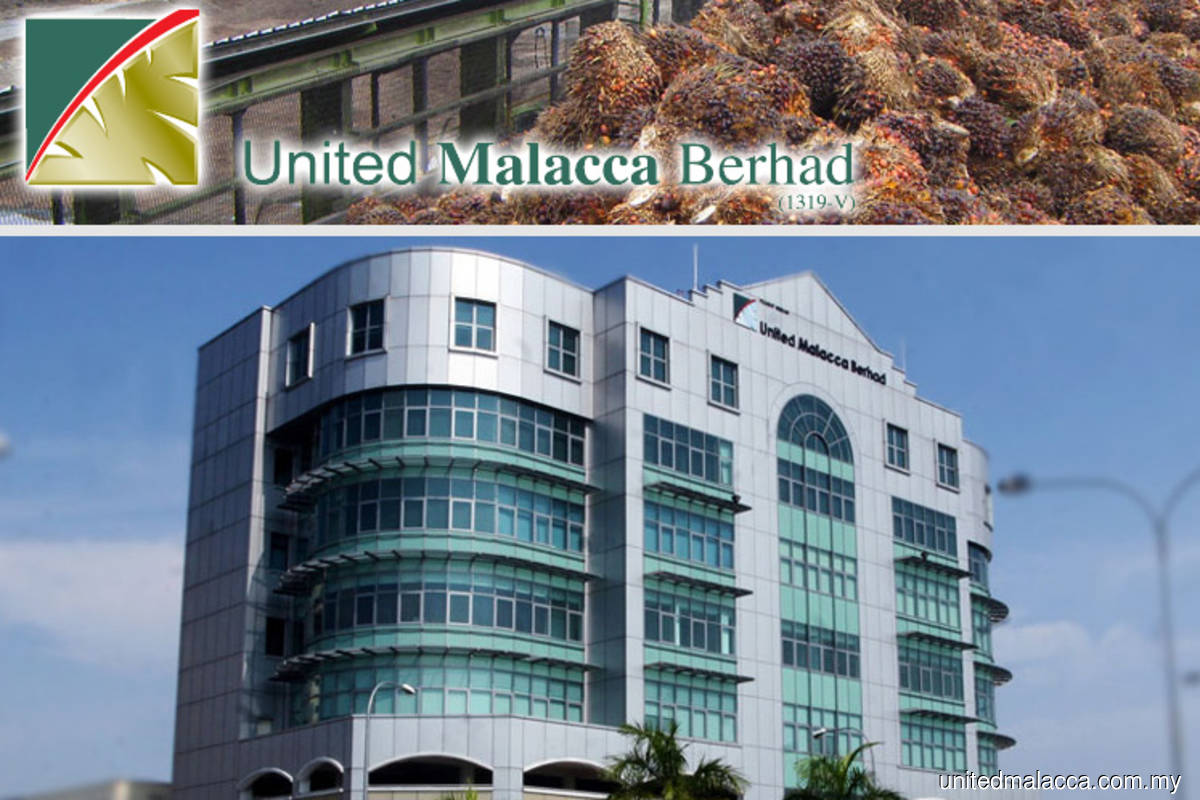 KUALA LUMPUR (March 27): United Malacca Bhd's net profit dropped 57.97% to RM12.71 million in the third quarter ended Jan 31, 2023 (3QFY2023) from RM30.24 million in 3QFY2022, on lower average crude palm oil (CPO) and palm kernel (PK) prices, as well as higher investment loss. 
This is despite revenue climbing 9.36% to RM161.63 million from RM147.79 million a year earlier, on higher fresh fruit and bunch (FFB) production. Earnings per share dropped to 6.06 sen per share from 14.42 sen per share, its bourse filing showed. No dividend was declared for the quarter under review. 
Its Malaysian plantation profit fell 39% to RM22.4 million in 3QFY2023 from RM37 million in 3QFY2022; Indonesian operations (Kalimantan), meanwhile, posted a plantation loss of RM1.7 million in the quarter against a plantation profit of RM3.7 million in 3QFY2022. 
Excluding depreciation, fair value changes on biological assets (net) and interest expense, the group's Malaysian operations recorded an earnings before interest, taxes, depreciation and amortisation (Ebitda) of RM36.1 million versus RM49.8 million the year before, while Ebitda for the Indonesian operations dropped to RM4.1 million from RM10 million. 
The group's investment loss also widened to RM6.1 million, compared to RM1.2 million previously. 
For nine months ended Jan 31, (9MFY2023), the group's net profit fell 39.52% to RM52.72 million from RM87.18 million, though revenue grew 15.42% to RM469.2 million from RM406.51 million. 
Going forward, United Malacca expects FFB production to increase in the next quarter, driven by higher yield performance. But so too will operating costs, due to higher logistics, material and labour costs. 
Priority will be to improve the performance of the group's Indonesian operations, which has already been impacted by higher unit cost of production from the increase in material and labour costs. 
"Assuming CPO prices remain at the current level, the group expects satisfactory results for FY2023," the group added. 
Shares of United Malacca finished down one sen or 0.19% at RM5.35 on Monday (March 27), giving it a market capitalisation of RM1.12 billion. 
The content is a snapshot from Publisher. Refer to the original content for accurate info. Contact us for any changes.
Related Stocks
Comments